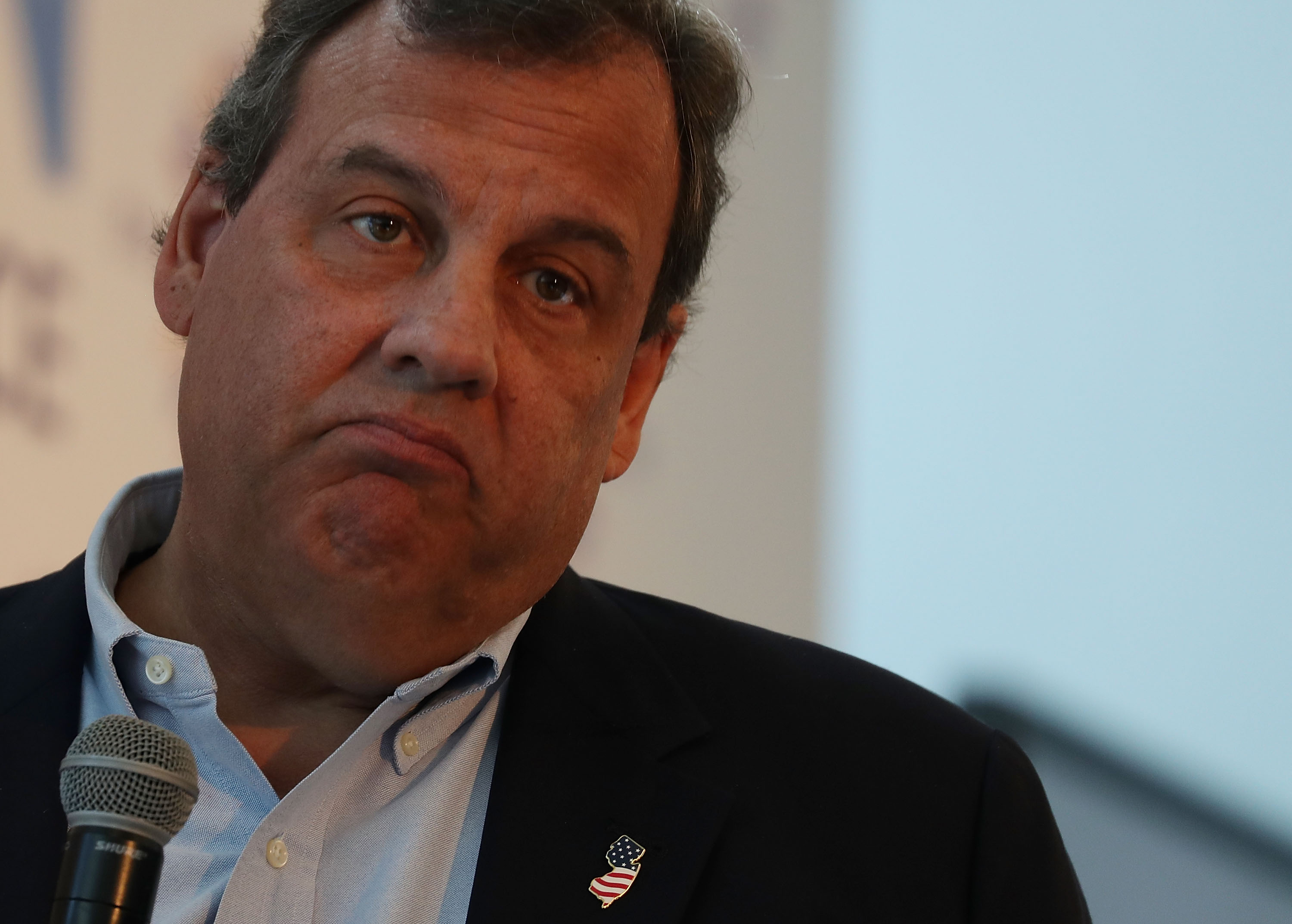 Another poll pegs Gov. Chris Christie as the least popular governor in the country.
One in four New Jersey voters approves of Christie, while 69 percent aren't happy with him, according to a Morning Consult poll released Tuesday. That makes him the least popular U.S. governor for the second time since April under the Morning Consult methodology. Christie's numbers were mostly unchanged from an April Morning Consult poll.
Kansas Gov. Sam Brownback also had 25 percent approval in his state in the new Morning Consult poll, but he notched a 66 percent disapproval rating, slightly lower than Christie.
A 25 percent approval rating may seem low. But it's actually a high for Christie compared with recent polls from Monmouth University and Qunnipiac University, which, unlike Morning Consult, have been polling New Jerseyans for years. Both found his approval rating at a historically low 15 percent in their most recent surveys.
The Morning Consult poll released Tuesday was based on interviews with more than 195,000 registered voters across the country from April 1 to July 10, which covers about a week after pictures were published by the Star-Ledger showing Christie relaxing on a state-owned beach that was closed to the public during a government shutdown.