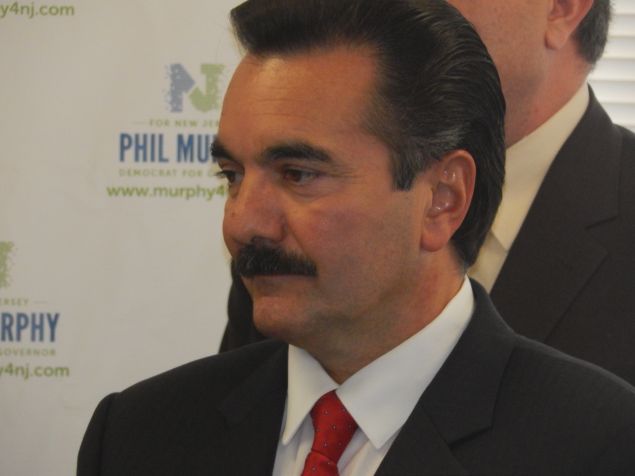 In the first sign of a thaw in the state budget impasse, Assembly Speaker Vincent Prieto said Monday that he is drafting new legislation that could put an end to the state government shutdown now in its third day.
A controversial bill that would restructure Horizon Blue Cross Blue Shield, the state's largest health insurer, has been tied to the budget negotiations this year and split Democrats into two rival camps. The Senate passed the legislation last week in a 21-15 vote, but Prieto has refused to post it for a vote in the Assembly.
After meeting for an hour with Senate President Steve Sweeney, state Sen. Joe Vitale, and Horizon chief executive Bob Marino, Prieto told reporters that he had directed his staff to write new legislation on Horizon.
"We're making progress," Prieto told reporters Monday afternoon after the meeting. "We will hopefully be voting on the budget soon."
Vitale was a bit less sanguine after the Horizon summit in Sweeney's office on the second floor of the state house.
Asked if a deal was within reach, Vitale said, "I wouldn't say we're any closer, but we're not farther apart." He said he was off to meet with staff about bill language, but it was unclear whether he and Prieto were on the same page or would be pushing competing pieces of legislation.
Prieto (D-Hudson) has been adamant that he would not post Vitale's Horizon bill — which has the backing of Gov. Chris Christie — for a vote in the Assembly before passing the $34.7 billion budget. The Vitale legislation would modify the composition of Horizon's board and force it to spend from its $2.4 billion reserve fund for contingencies if state officials determined they kept an excessive surplus in a given year.
It would also designate Horizon, a not-for-profit with 3.8 million policyholders, as a charitable organization and an "insurer of last resort," which company officials say would drive up costs for existing subscribers because of the financial burden of covering anyone lacking insurance.
Prieto did not give specifics about his bill, but Democrats said Monday after the meeting that they expected it to resolve the shutdown and that the budget could be passed by the Assembly as early as Monday night.
"Horizon didn't ask to be in the middle of this situation, but I do appreciate the opportunity to have met with them and express my concerns with the bill," Marino said after the meeting. "I think it was a good conversation, I think it was very productive, I think there were a lot of open minds in that room, and we'll see where we go from here."
Marino then went to brief senior company officers about Prieto's upcoming legislation, according to a spokesman.