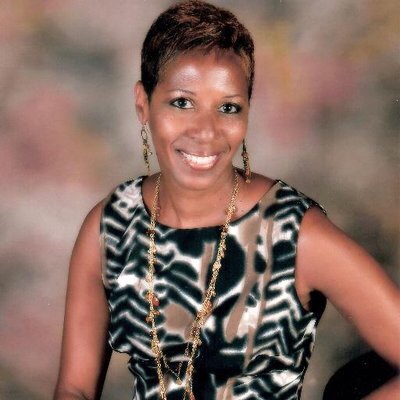 The Queens Democratic Party is backing Queens Community Board 12 Chairwoman Adrienne Adams for the seat vacated by Councilman Ruben Wills, who was found guilty of stealing public funds last week.
Following a two-week trial in state court, Wills, a Democrat elected in 2010, was found guilty of several counts of fraud and grand larceny last Thursday for stealing more than $30,000 in public funds that were supposed to cover charity and campaign expenses, according to the New York Times.
A trial is still ongoing because he was also charged with not sharing information with the New York City Campaign Finance Board, the Times reported. After the verdict, Wills took to his Facebook page to maintain his innocence. He is automatically expelled from the Council as a result of the conviction.
The Queens Democratic Party had endorsed him despite the charges, but is now shifting gears. The organization's executive secretary told the New York Daily News that district leaders nominated all of the City Council incumbents. At the time, it was reported that Adams might run, but it was only this afternoon that she formally announced that she is running for the seat.
U.S. Rep. Joe Crowley, the House Democratic Caucus chairman who also heads the Queens County machine, said Adams would stand up for the people living in the district. A spokesman for Crowley confirmed the endorsement to Observer.
"The people of Queens deserve honest representation and a City Council Member who will fight tirelessly for the best interests of the community," Crowley said in a statement released by Adams's campaign. "Adrienne Adams has proven time and again that she knows what this community needs and how to build the coalitions necessary to improve the quality of life in our neighborhoods. I'm proud to support her campaign for City Council."
Queens Rep. Gregory Meeks also backed Adams for the position.
"As we work to stem the extremism of Donald Trump's presidency, having City Council Members who are committed to working together to deliver for our communities is critical," Meeks said in a statement also released by Adams's campaign. "Adrienne Adams has a record of delivering for the people of Queens as Chairwoman of Community Board 12, and I know she'll continue to do so as our new City Councilwoman."
Adams has been serving as chairwoman of Community Board 12 — which includes Jamaica, Hollis, St. Albans, South Ozone Park and Springfield Gardens — and is a member of the Jamaica Now Leadership Council. She also serves on the Governor's Local Planning Committee for the Jamaica Downtown Revitalization Initiative and was once a member of the Queens Borough Public Library Board of Trustees.
She is a member of the 23,000-member Greater Allen African Methodist Episcopal Cathedral, over which the Rev. Floyd Flake presides. Flake held Meeks's seat from 1987 until 1997 and was his mentor.
"Community and service are not empty words, but are the principles that have guided my life," she said in a statement. "As I campaign to represent the people of the 28th Council District, I am proud to have the support of Congress Members Crowley and Meeks, and look forward to partnering with them and my many friends in the City Council to improve the economic opportunity, transportation options, and overall quality of life in Rochdale, Jamaica, Richmond Hill and South Ozone Park."
The district covers the neighborhoods of Rochdale, Jamaica, Richmond Hill and South Ozone Park. The primary will take place Sept. 12.
Other candidates running for the seat are Attorney Hettie Powell, who unsuccessfully challenged Wills in 2013; Richard David; Allan Jennings, a former councilman; Anthony Andrews, Jr.; community activist Christina Winslow; Ivan Mossop; and Jahi Rose, according to the New York City Campaign Finance Board website. Wills is still listed as a candidate on the site.
The Queens County Democratic Committee had endorsed Adams when she challenged Queens state Sen. James Sanders, who was said to have upset the party machine when he briefly considered challenging Meeks. But Sanders ultimately won re-election.