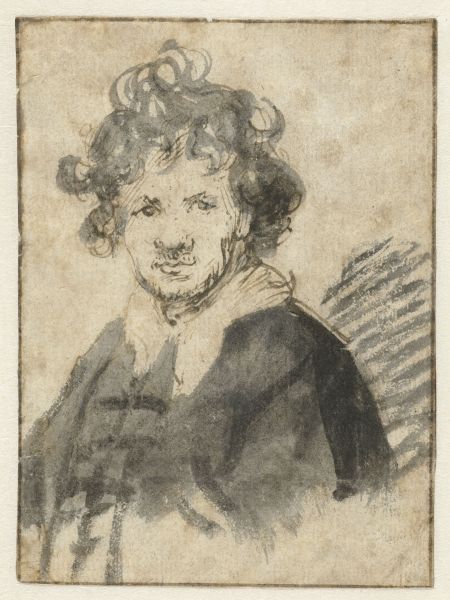 The famed Dutch artist Rembrandt was born 411 years ago this Saturday, July 15. To celebrate the occasion, Amsterdam's Rijksmuseum—which houses some of his most famous masterworks including The Night Watch—is putting all drawings by the artist from its collections online.
Beginning tomorrow, the museum will launch a special digital publication titled Drawings by Rembrandt, featuring high resolution images of 64 drawings, from portraits and animal studies and biblical images to landscapes. Highlights of the digitized collection (which is free to download) include The Pancake Woman, an image of a woman cooking over a low hot plate for an eclectic group of patrons, Three Scribes, a study for a significant early work by the artist, and an early self-portrait dated 1628-29.
The digital catalogue will be updated with additional information on the works as well as drawings by artists who were students and followers of Rembrandt, according to the museum's website.
To view the Rijksmuseum's publication and download a Rembrandt original for yourself click here.