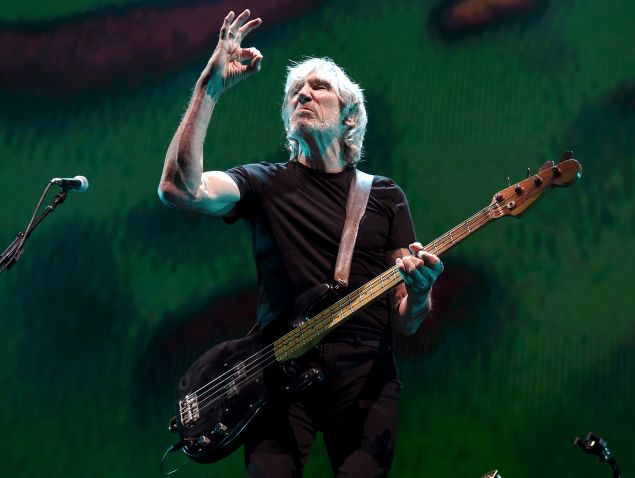 I am pondering the lonesome, quiet death of rock and roll.
She was a harmonic beast, romantic and rude, and she was a beautiful liar. Yet she still persuaded so many of us to become our dreams, to dare to be different, to be inspired by the unrhymable oranges of the world. Because that's what we felt like, unrhymable oranges in Brady land and beyond, and rock and roll invited us to become a citizen of the kingdom of outsiders.
We are who we are because we dreamed of Lance Loud and Ray Davies, Poly Styrene and old Bowie, Marc Bolan and Bob Dylan. Syd and Pete and Lou. They reached into our souls and said, "You, my son and daughter, you can become someone." We were all standing at the bus stop, see, each and every one of us dreaming of Irene Wilde. And then one day, made brave by the three chord angels, we defied the naysayers and the thick-necked fringe-topped bullies and the narrow sea-green high school hallways. We stood up and said, "We will be someone one day!" Despite you and to spite you, we shall be Michael Stipe, Kurt Cobain, Morrissey, Elliot Smith, we will dance to un-danceable Kate Bush, and we will smile to the blue doom of The Cure. We will find our tribe. Rock and roll gave us courage and joy, and most of all, the stamp on the back of our hand that allowed us entry to the low-ceilinged rooms where others in generation B-Side would recognize us as one of their own.
Now we watch you die and wonder, what rebel flags will inspire our children?
Rock and roll has been my most constant friend, and I am sad to see it slide into irrelevancy. I chose that word carefully, because irrelevancy is different from obsolescence or extinction. I am very damn aware, you see, that extraordinary music, music full of high art and humble wails, music that is silly and profound and sensitive and obscene, is still being made by people born after Kurt Cobain died and by people born when FDR was president.
Even though rock and roll was frequently a cardboard messiah and seemed to make so many empty promises; even though it has shown itself, time and time again, to be horrifically impotent in the face of history; even though rock and roll became a dirty, lying whore virtually on the day the white man took possession of its twanging, thumping soul; still, still, still, you would have thought we would know this: The rumors of its death are a lie, too, spread by those who promote musical and cultural superficialities, propagated by the corporate monopolies that make money sitting shiva over the corpse of rock.
Rock was not killed by Spotify, YouTube, or some ugly, unfair twist in the music business economy. I mean, after all, those things deliver more music to more people, and every form of music should benefit from that kind of instant availability.
Rock and roll is the folk music of my time—the campfire songs of puberty, commutes to work, and beautiful moments in dark purple bars. And now it needs to truly become folk music. It needs to tell your stories, fight for your freedoms, guard your liberties, and alert you to lies and atrocities.
Rock's survival lies in relevancy. Rock and roll must be a tool to get you to the polls. It must use rhythm, melody and power to tell your story, guide your children, and to help you make your way in this strange, dark new world. It needs to provide the marching songs for the new silent majority.
For a generation or more, those strange and slippery words—the silent majority—stood for those Americans who felt they had been excluded from the social evolution of the 1960s and 1970s. The "old" silent majority felt frightened or alienated by integration, women's rights, LGBTQ justice, and all the things that represented a nation reclaiming its status as the land of the free and the home of free speech. But things have changed. The new silent majority is comprised of people who believe in a free and open press, the potentiality for equality in education and in the workplace, a free and fair election process, and the four freedoms promised in January of 1941 by President Roosevelt: freedom of speech, freedom of worship, freedom from want, and freedom from fear.
You and I know that the majority of Americans believe in these four freedoms, but the sitting government tells you something else. They tell you to be afraid of freedom's power to erase social and economic prejudice. We have become the new silent majority. Yet this dichotomy has the potential to give rock a reason to exist. There is a fantastic opening for rock and roll to claim the only avenue left that will make it as distinct and as powerful as the sound itself. Tell the story of the new silent majority, and provide tools for change.
For generations, musicians have been providing the text and the optics for revolution, but they head for their limos when it comes time to actually do anything or provide any meaningful instruction. See, your favorite musicians love to shout "fire" in a crowded arena, but they don't ever tell you how to find the extinguisher.
Think about it. In the last year, in the last four years, in the last 18 years, how many times have you seen or heard of this happening: A musician denounces a politician or an unfair law, and the audience cheers lustily. But how many times does that musician actually provide their audience with resources and instructions to help them fight that injustice?
Recently, Roger Waters got sackloads of press because he littered his concerts with anti-Trump imagery and sloganeering. "Oh boy," his fans cheered, "He hates Trump. That'll show him! Good ol' Roger is taking a stand! We did our part by buying tickets to see that bitter, ugly old cricket and cheering when he said he hated Trump! Why, we don't need to actually do anything or find out who is going to be the Democrat running for Congress in our district next year, because when the screens flashed that anti-Trump stuff, we went 'OhhhhhYeah! OhhhhhYeah!' and isn't that enough?"
Dear Mr. George Roger Waters:

Where were the voter registration booths at your concerts?

Did you do anything, on stage or off, to engage people in the process of helping Democrats win in next year's midterm elections? Did you put up kiosks where people could sign up to receive emails telling them what Democrats would be running in their district in 2018? If you didn't, you misanthropic, misogynist stick figure, then go take a flying fuck at a rolling donut, Mr. Woman-hating, my-Dad-died-in-the-War whaaa-whaaaa-whaaaa now I'm gong to write another album about it.

Because, you see, Roger, making all that noise without actually providing any resources is worse than doing nothing at all. You provide the illusion of action, when, in fact no action at all has been taken. Remember, Roger, you are talking to an arena full of people who think that complaining about the state of the world on Facebook is the same as actually doing something to change the state of the world.

After you die, Roger Waters, I hope the fans and relations of Syd Barrett and Dave Gilmour, and ohwhattheheck let's throw poor Rick Wright in there, too, all go to your grave and piss on it. If your grave is in a cold-weather climate, I hope they wait until it snows and organize in such a fashion so that they can piss out the lyrics to "Arnold Layne."

Kind regards,

Tim Sommer (long time listener, first time caller)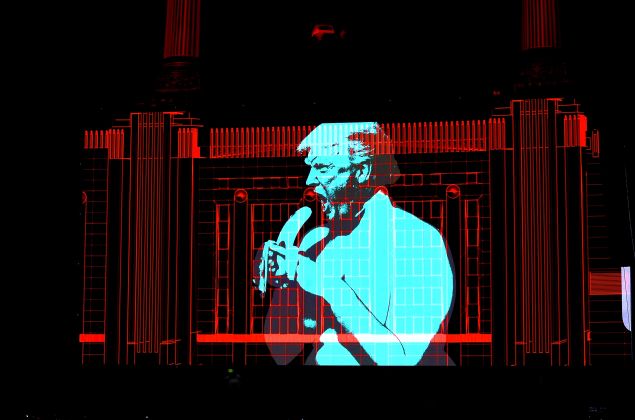 Honestly, Roger Waters is just one particularly venal example of how rock and roll forever wants to be seen as the beret-wearing rebel and tough-guy agent of change but only really wants the girls and boys to say, "My, you look hot in that beret!"
I want to state this and state it very clearly: It is perfectly okay if you support "another" political point of view, and equally copacetic if you don't care much at all. Respecting the four freedoms absolutely positively means that I respect your right to support anyone you damn please, and I also respect your right to not care at all. I am only interested in calling out those who make a great show of having a political point of view (and who use your anger as a part of their marketing) yet who contribute nothing tangible, real or pragmatic to promote sensible engagement.
Roger Waters is making money off of your anger, but he is doing nothing to fix the problem. This is disgusting.
One freaking table at your concerts where people can find out how to help elect Democrats in their congressional district in 2018. That's all I am asking for, Roger, Bono, Bruce, Billy Joe and whoever else. One freaking table. Give me that, or shut the fuck up and sing your songs. Don't pretend to make a difference just because you belch out a few nasty things about Trump. What you're doing is worse than doing nothing, because you are using our outrage, our nation's tragedy, to slop some credibility polish on your rock and roll turd. One freaking table, lads.
If you can't do that, you all belong in the salt mines of hell, where you will be forced to lick Lux Interior's balls for all of eternity.
It is time, you fakes, charlatans, limousine Lincolns, Shea-playing Chés, and billionaires in black jeans, to put up or shut up. And it's time for everyone on the ground, in Bushwick or Echo Park or the 9th Ward or Carrboro or wherever young musicians carry guitars and drink cheap beer to recognize that you have a story to tell, you have a new silent majority to instruct.
We need Crass with a melody, we need the Cramps with a gun, we need Darius Rucker with Adam Clayton Powell's scheming heart. It is not enough to have our guitar slingers shout slogans. We need someone to tell us where to find the tools to protect the four freedoms.
I am Tim Sommer. I worship Neu!, Hawkwind, Bo Diddley, Phil Ochs and the Beach Boys, and I endorse this message.