The knee-sock loving Prince George and his two-year-old sister Princess Charlotte might be the most well known royal children, but they certainly aren't the only notable young future monarchs.
Of course, there are plenty of 20-something royals attempting to become as well-known as Kate Middleton, including Princess Olympia who recently threw a birthday celebration truly fit for a princess, and Meghan Markle, who might be leaving her acting days behind, but they are all a bit too old to count as regal youths.
However, these small royals, who might not receive the same fanfare as their compatriot Prince George, are still worthy of their own devoted followings.
Prince Sverre Magnus of Norway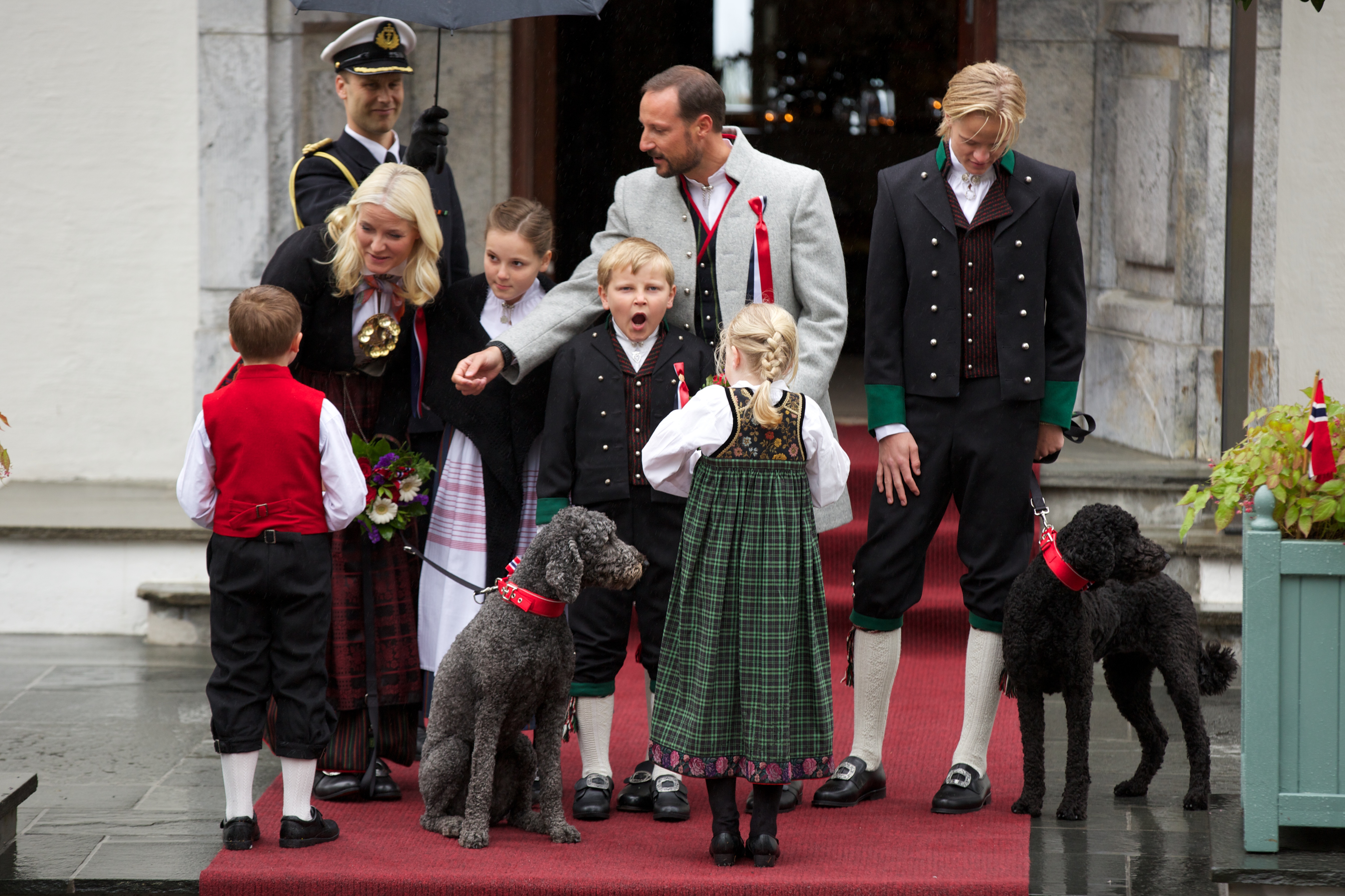 Prince Sverre Magnus might be a bit older than George at 11, but he's certainly rather wild, especially for someone who's third in line for Norway's throne—perhaps he's the next Prince Harry, pre-publicity tour of redemption? The youth has already been spotted dabbing alongside his family on the palace balcony, which is certainly more notable than the usual high-socked, exceedingly polite Prince George wave.
Prince Magnus might get his naughty streak from his father, the Crown Prince of Norway, who unexpectedly shaved off his beard during the same event, an extravagant birthday banquet for his parents, King Harald and Queen Sonja.
The Dragon Prince of Bhutan
The Dragon Prince of Bhutan might sound fearsome, but the name belongs to a small boy who often stars in the royal office's free monthly calendar. To follow along with the prince's exploits and monthly costumes, simply see what the Queen of Bhutan posts on Instagram or subscribe to the calendar.
From posing in snow suits to celebrating his first birthday in a traditional yellow gho, or knee-length robe, in February, Prince Jigme Namgyel Wangchuck certainly gives Prince George serious competition in the robe department. However, unlike Prince George's parents, the royal family in Bhutan isn't quite as staid. As polygamy is legal in Bhutan, the former King married four sisters; however, Prince Jigme's Oxford educated father is said to not be continuing that particular practice.
Princess Leonor and Princess Sofia of Spain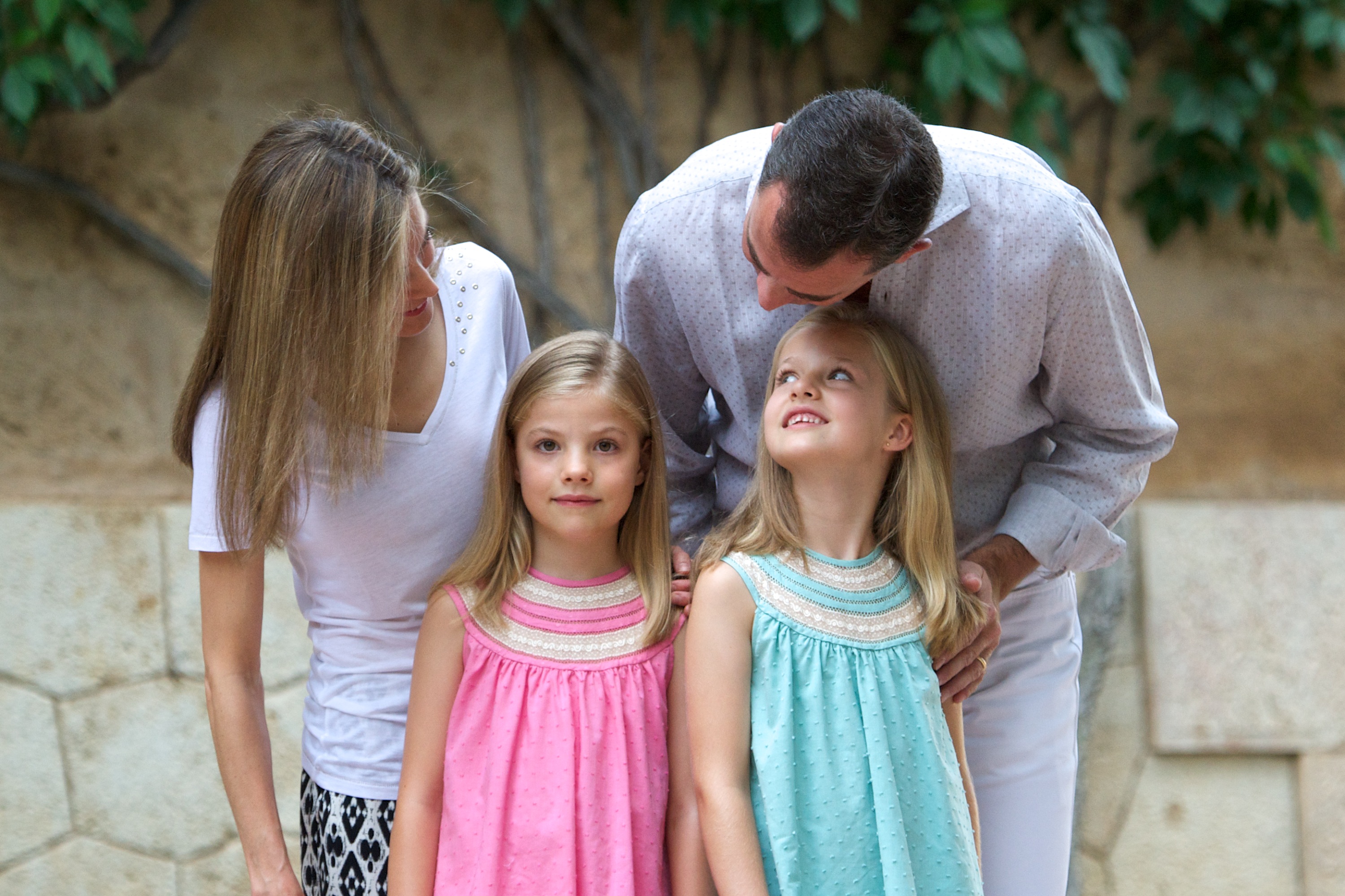 If you're looking for two elegant royal children in the same family, much like Prince George and Princess Charlotte, the royal family in Spain has you covered with Princess Leonor and Princess Sofia. The pair are two years apart, but could easily pass for twins, à la Elizabeth and Jessica Wakefield of Sweet Valley fame.
While the sisters might look like preppy Upper East Side princesses, especially as they don matching designer ensembles regularly, Princess Leonor is the eventual heir to the throne.
Prince Alexander of Sweden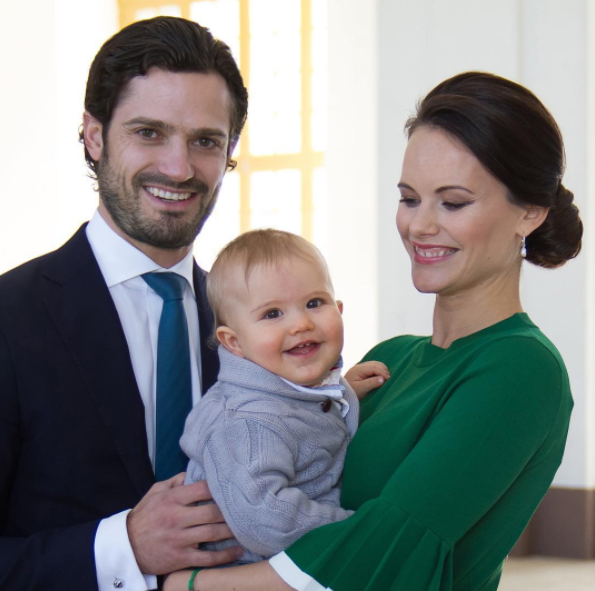 Sweden has a history of ridiculously good looking royal babies, which is entirely unsurprising considering the parentage—Prince Carl Philip looks like a Disney prince and Princess Sofia is a former swimsuit model and reality star. Now, another royal baby is on the way.
The couple announced they're expecting a sibling for Prince Alexander in September 2017. Prince George needs to prepare mentally and physically for his ultimate challenger.