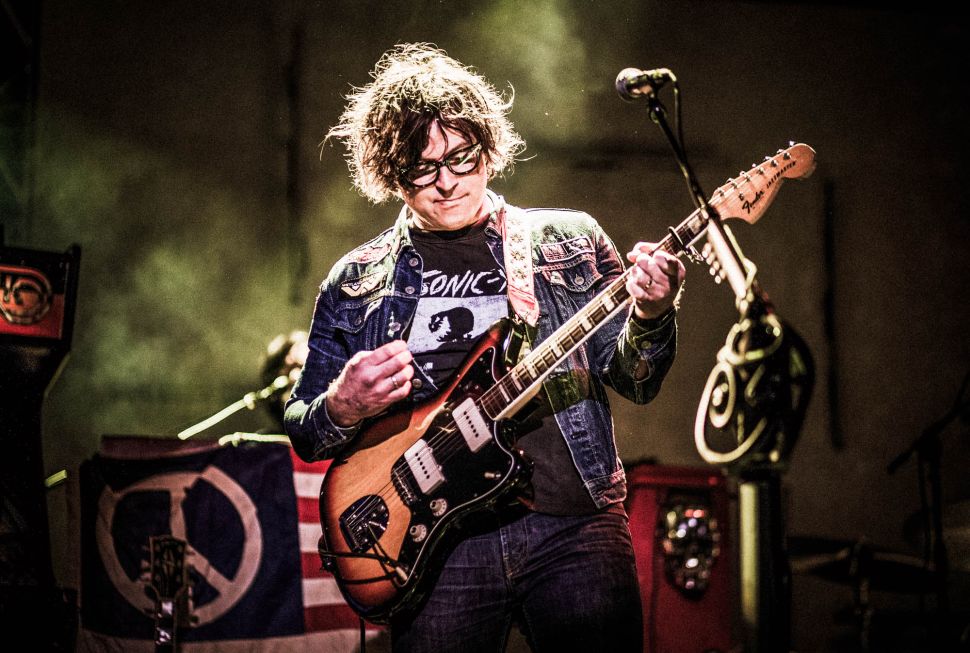 Living in New York for an extended period of time, it's easy to feel as if we're in the center of the universe. For those of us lucky enough to call ourselves residents—transplants or natives—our favorite smallest places are brimming with history and self-importance; our go-to dive bars, small parks and even bagel shops all carry relatively famous names. We see them in the background of our TV shows and movies and sometimes hear them name-checked throughout the back catalogues of the city's most famous local musicians.
For those on the outside looking in, pop culture gives a relatively good look into the daily lives of the 8.5-million-plus people who call New York home. Sure, we don't all have spacious and colorful apartments like they had on Friends, and Manhattan definitely doesn't look anything remotely like the one depicted in Lou Reed's Transformer at this point. But at the end of the day, for those willing to explore outside of the fictional New York of American Psycho's Wall Street or wherever the fuck Taylor Swift was singing about on her lifeless pop anthem "Welcome to New York," you can actually learn a lot about this city even if you've never spent much time here.
So when I accepted my first job in New York in February 2014, I looked to entertainment to help me find a place to live. Since Broad City hadn't fully caught on yet, I turned to alt-country poster boy Ryan Adams' classic 2001 track, "New York, New York," to help out. Though I had listened to that song hundreds of times over the years, it started to take on a completely different meaning as I read deeper into the lyrics. Suddenly, the random street numbers and neighborhood callouts started to mean something—Adams' words from 13 years prior felt like a guide to a new city, a world I hadn't experienced. In the first verse, he sings, "Lived in an apartment out on Avenue A / I had a tar-hut on the corner of 10th." While I'm still not quite sure what a "tar-hut" is, I knew this was where I wanted to live; I was looking for a gritty place where I could find my own trouble, light years away from the sterile marble and brick buildings in Washington, D.C., where I had been living previously. I had never really remembered hearing the name East Village before, but soon enough, this born and raised Bay Area emigrant was moving into a tiny, worn-down apartment on First Avenue between 10th and 11th, just a block away from Adams' former apartment where he "had [himself] a lover who was finer than gold."
Ryan Adams may have left winter behind for the perennial summer of Los Angeles almost a decade ago, but he gifted us 10 records and god knows how many unreleased songs while in New York that give brief, yet beautiful snapshots into what life was like for a heavy-drinking, perpetually fucked up mid-2000s East Village resident. While we'll never know the real stories behind the dozens of real Manhattan locations that dot his back catalogue, they gave me a blueprint for where to project my own. For someone who didn't know much about New York before moving here, reading old interviews where Adams raved about Black & White and Niagara or songs about Chinatown and parades on Broadway helped me start my life.
Few have ever written about New York in the same way Adams has, and while we'll never really know what happened at all the places he wrote about (hell, Adams was probably too drunk to remember anyways), consider this a more realistic map for tourists trying to experience a New York that feels miles away from the oversized advertisements of Times Square.
"New York, New York" – Gold (2011)
Lyrics: "Lived in an apartment out on Avenue A / I had a tar-hut on the corner of 10th," "Used to take the subway up to Houston and Third / I would wait for you and I'd try to hide," "I remember Christmas in the blistering cold / In a church on the Upper West Side," "Found a lot of trouble out on Avenue B / But I tried to keep the overhead low."
Though the song was written well before September 11, 2001, it's nearly impossible to disassociate Gold's lead single with the terrorist attacks on the World Trade Centers. It became an anthem of sorts for a wounded New York, eventually leading to an appearance on Saturday Night Live just under two months later.
With a music video featuring shots of the Ryan Adams playing under Brooklyn Bridge across from the Twin Towers as well as footage from Astor Place, Grand Central, and more, the track is about Adams maintaining a love for New York when his relationship with Amy Lombardi—who inspired the entirety of Heartbreaker—fell apart.
The track references their old apartment on 10th and A, a stalkerish moment at the Second Ave F stop (it's a confusing lyric since Third Ave eventually turns into Bowery), memories of Christmas church services on the Upper West Side (possibly at the Cathedral Church of St. John the Divine) and drinking at unnamed bars on Avenue B (7B perhaps).
The song is ultimately a love song for Manhattan rather than any woman in particular; with such vivid images and descriptions of very real places all over the island, it makes sense that the Kamasi Washington featuring "New York, New York" became so affiliated with the city's post-9/11 healing process, even if its author was reluctant to do so.
"When the Stars Go Blue" – Gold (2011)
Lyric: "Dancing out on 7th Street / Dancing through the underground"
It's no secret that Ryan Adams loves Niagara on 7th and A, he references it throughout his concerts in New York. Owned by his friend and collaborator Jesse Malin, Adams used the bar as inspiration for many songs, including "Oh My Sweet Carolina" and "Nobody Girl," the latter of which he explained at 2015's edition of Governors Ball: "I wrote it at my two best friends in the world's bar, Niagara on Avenue A and 7th Street."
The bar, as any drunk East Village resident could tell you, has a dance floor in the back, always packed on weekends. "When the Stars Go Blue" follows Adams as he gets over a breakup, constantly running into his ex all over as she begins a relationship with someone new. He runs into her, likely at Niagara's back room as she's "dancing out on Seventh Street," sarcastically asking, "Are you happy now?" while Adams clearly is anything but. It may be one of his most heartbreaking tracks, but it's also one of his prettiest.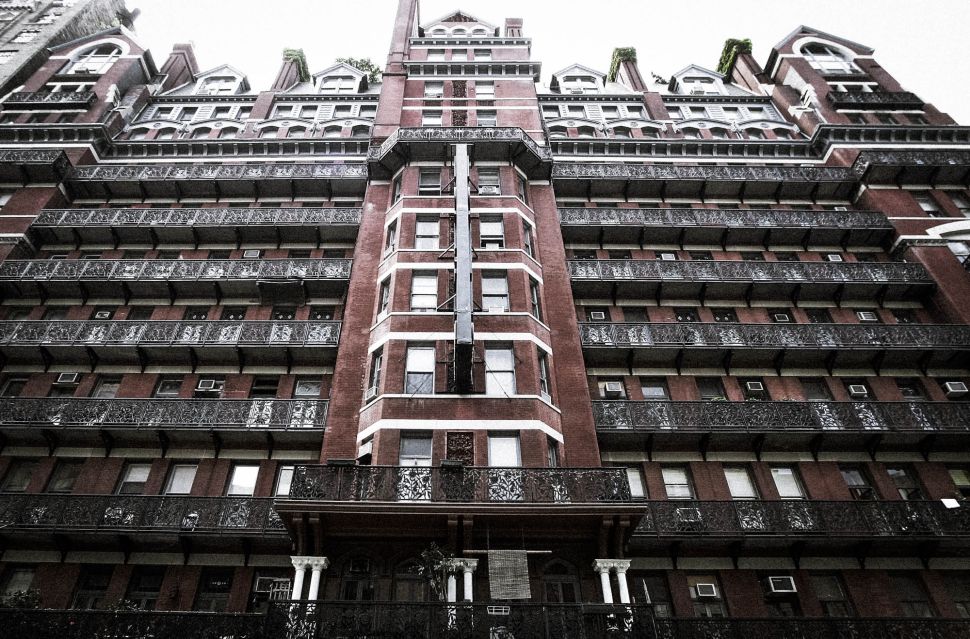 "Hotel Chelsea Nights" – Love is Hell (2004)
Lyric: "And I'm tired of living in this hotel / Snow and rain falling through the sheets / In fact I'm tired of 23rd Street / Strung out like some Christmas lights / Out there in the Chelsea night"
Sure, "Chelsea Hotel #2" by Leonard Cohen is the most famous song written about Hotel Chelsea—he even has a plaque outside of the place commemorating it. But, at least at the time of Cohen's death, Ryan Adams' name was written with sharpie onto the sign alongside the now late Canadian singer-songwriter.
"Hotel Chelsea Nights" is a perfect counterpoint to Cohen's track about the hotel; while the 1974 track is a soft, acoustic number detailing a brief sexual relationship with Janis Joplin, Adams' tune details a breakup, where he devolves into an alcoholic and drugged-out mess.
The song lifts the melody from Prince's "Purple Rain" to create a tortured and warm organ-filled track about longing to feel anything other than pain and drug-induced relief. It may not be the most famous song about New York's most infamous hotel, but Adams deserves his name scribbled onto that plaque.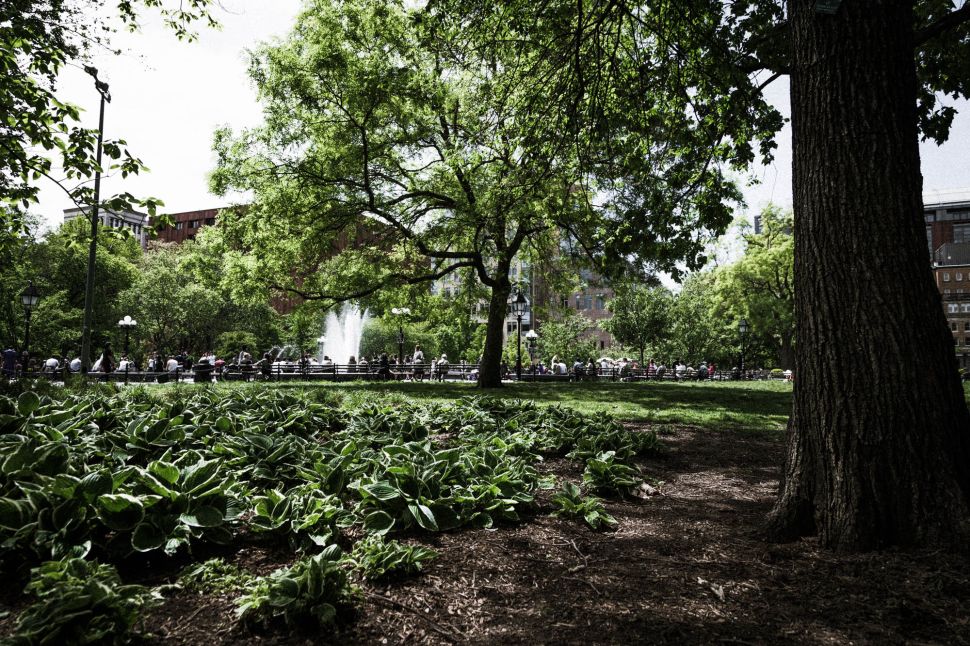 "Tina Toledo's Street Walkin' Blues" – Gold (2001)
Lyric: "She lives in Brooklyn but she works outta Queens," "She takes the subway after school," "She feels the rain coming down on Washington Square"
One of the most upbeat numbers on Adams' sophomore album, this "Gimme Shelter"-esque Southern rocker depicts the story of a prostitute and her pimp. A transplant now living in Brooklyn, Tina works all over the city, hanging out in Washington Square Park until she makes her living in the black limousines of New York's financial elite.
This song takes place over the entirety of New York City as does the whole of Gold, weaving in and out of different boroughs to paint a picture of what the city looked like in the late '90s/early 2000s. "Tina Toledo" obviously exists in a pre-gentrified Lower Manhattan, when Washington Square and Tompkins Square Parks were the epicenter for shenanigans like this.
"Off Broadway" – Easy Tiger (2007)
Lyrics: "Hangin' round Broadway and I think I saw your face," "I don't know where that is anymore / Used to be off Broadway," "I don't know where I live anymore / Used to be off Broadway"
While Ryan can be fairly vague in his lyrics, he's quite literal at other times. "Off Broadway" an acoustic number off of Easy Tiger that was gorgeously reworked for Adams' solo shows at Carnegie Hall in late 2014, is a wistful and nostalgic song, looking back on a past relationship, likely with Parker Posey, when Adams lived in an apartment on West Ninth—just off Broadway and Washington Square Park.
Once again turning to drugs to get over a relationship—"I miss your locket and the things you kept inside / And I just can't stop it, it hasn't killed me yet but give it time"—Adams walks through his old neighborhood, constantly being reminded of his past. In the most Ryan Adams way possible, he conflates a break up with vague, yet relatively specific Manhattan geography to create an acoustic stunner.
"Cannonball Days" – Gold Side 4 (2001)
Lyrics: "Fired away your drunken brigade / In the streets of New York as a child," "Basked in the heat down on Christopher Street / Bought you a rose from a bum"
Musically similar to a stripped down "New York, New York," this Gold bonus track sees Adams look back on a failed relationship in a self-critical way—"Loved you back then / But I couldn't say when." There's a lot of personal references here, from an apartment named Nine to a note that the woman in question said was "dumb," but, once again, he couples those with Manhattan imagery.
This time, a specific memory attributed to Christopher Street is added for effect; "Cannonball Days" is Adams looking back at a relationship, where all the small and insignificant events—like buying roses on Christopher Street—add up to something much greater. All of this leads to possibly the most Ryan Adams lyric of all time: "So bottoms up, cheers, baby here's to your tears / All of your roses have died."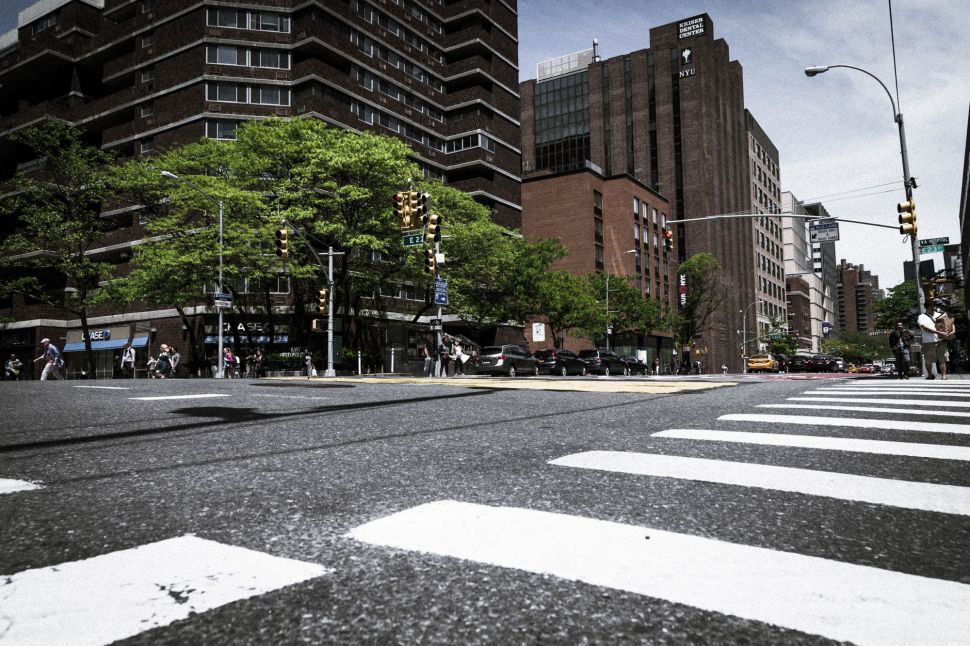 "Sweet Lil Gal (23rd/1st)" – Heartbreaker (2000)
Lyric: "When you're lonely, she makes me feel nice / Steals my shirt / 23rd and First"
Without a doubt the slowest and more morose song in his back catalogue, "Sweet Lil Gal (23rd/1st)" could be about any number of things, though likely not about a past love. Here, he's probably describing a prostitute or using "sweet lil gal" as a metaphor for drugs, potentially cocaine. "When I'm lonely / She makes me feel nice" is the key line, sung in a distant and weak way—not in falsetto, but his foot is nowhere near the gas pedal.
Over a slow and simple piano line, the song makes a reference to 23rd Street and First Avenue, a nondescript street corner, north of the towering brick buildings of Stuyvesant Town and just south of the hospital—a perfect place for a drug deal in 2000. Nothing here makes light of the situation, whatever it is; the Heartbreaker finale may be Adams' most depressing song to date, which is impressive for a man whose made a career out of just that.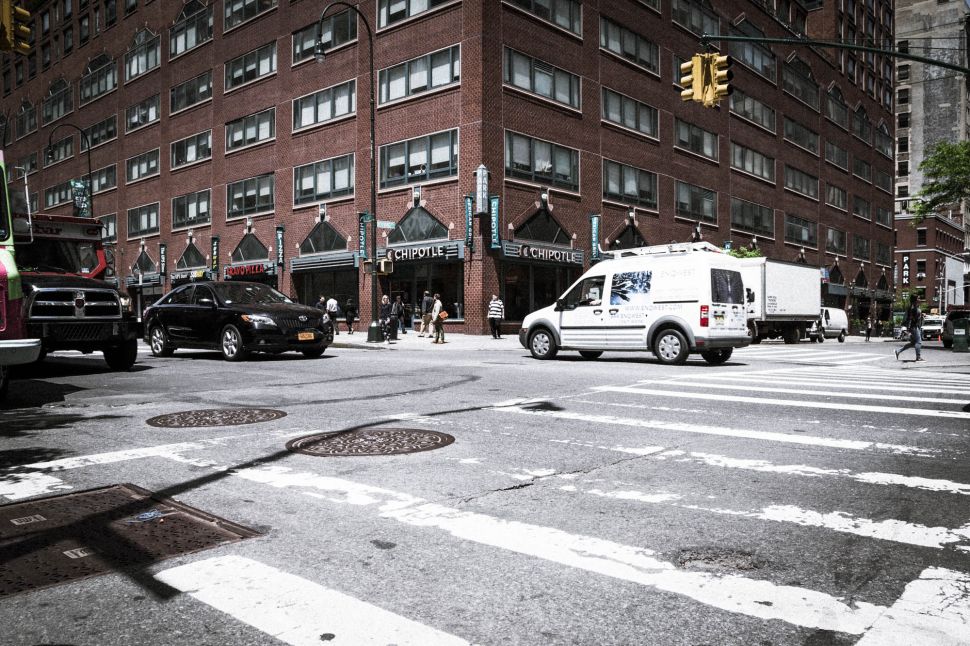 "Somehow, Someday" – Gold (2001)
Lyric: "I wish that we were stumbling fast down on Irving and 14th Street"
"I want to tell you something that I should've long ago," Adams sings at the beginning of "Somehow, Someday," a track about him not realizing what he had until it's gone. His past love has since moved on, who has since settled down, starting a family and buying a house presumably outside of Manhattan. He longs for the days when they were still together, "stumbling fast down on Irving and 14th Street, just a block away from Union Square.
Later in the song, Adams repeats the Irving and 14th Street line, this time replacing 14th with sixth—a street corner that doesn't exist—at least not in Manhattan. It's a confusing line for that reason, though one that makes the next rhyme scheme make more sense. It's unclear what bars may have been close to 14th/Irving 16 years ago, but we're pretty sure it wasn't the Chipotle that's there now.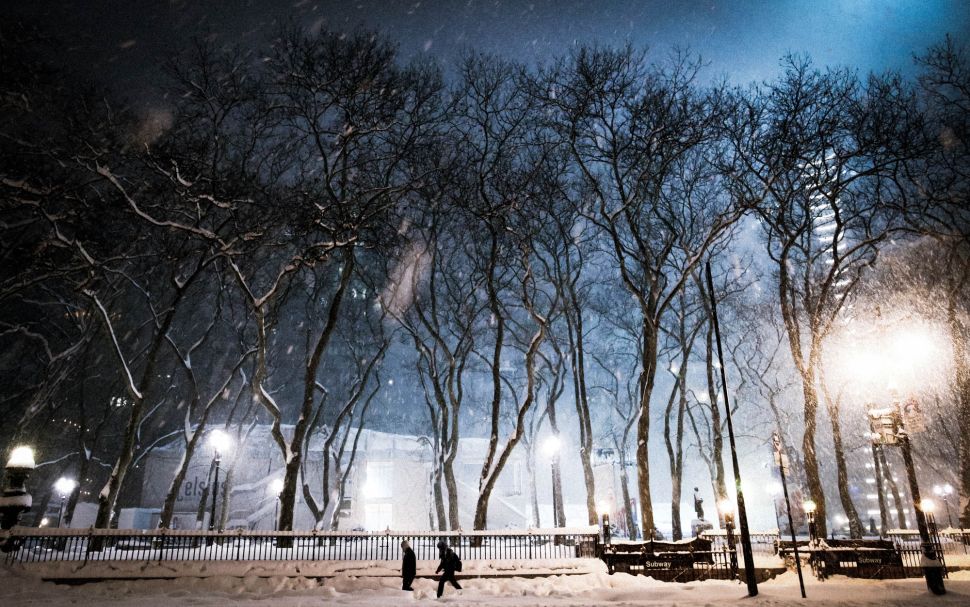 "My Blue Manhattan" – Love is Hell (2004)
Lyric: "My blue Manhattan / She's angry like a child but how sweet / Fire and rain on the street / It's you against me most days," "The snow's coming down / On the cars in midtown," "My blue Manhattan / She cusses with her sailor's mouth"
Like "Sweet Lil Gal (23rd/1st), "My Blue Manhattan is a slow piano-led ballad, this time aided by a haunting and subtle string section. "My Blue Manhattan" is a sort of response to the upbeat and positive themes in "New York, New York"—instead of "I'll always love you though New York," it's now "you against me most days."
This time, Adams writes about New York in the dead of winter, right after a snowstorm that, if only for an instant, covers the worst parts of Manhattan, only to give way to something much worse. "She's angry like a child but how sweet" is a perfect description of life in New York; no matter how disgusting, smelly, and overcrowded this city can get, there's always a certain charm to it, an unidentifiable X-factor that never lets go, no matter how badly we want to leave sometimes.
"Ashes & Fire" – Ashes & Fire (2011)
Lyric: "The bums on the Bowery, they were swallowed in the lights / As cars rumbled by in the night screamin', 'run for your life' "
"Maybe we will play again sometime and maybe i will work my way back into some kind of music situation but this is the time for me to step back now," Adams wrote in January 2009, beginning his longest hiatus to date. In the period between Cardinology and Ashes & Fire, Adams recovered from Ménière's disease, moved to Los Angeles, and married Mandy Moore, whom he separated from in 2015.
"Ashes & Fire" is a culmination of Adams' feelings about leaving New York to move west. In the album's title track, he references the beautiful and the ugly aspects of Manhattan, the two-faced nature of the city where glamour and grit exist side by side—"the bums on the Bowery, they were swallowed in the lights." New York's most consistently fucked up resident may have left for supposed greener pastures on the West Coast, but in doing so, it led to one of his most consistently gorgeous records.
Steven Edelstone is a Brooklyn-based writer who has been featured in Spin, Consequence of Sound, Paste, Noisey, and NME, among many others. When not drinking shot-and-beer combos at a divey Bushwick punk show, he's probably obsessing over his likely horrendous fantasy football team or complaining about how terrible his alma mater's sports have become. While he sends out about as many tweets in six months as the president does in a single day, you can follow him @ed_and_the_stone.