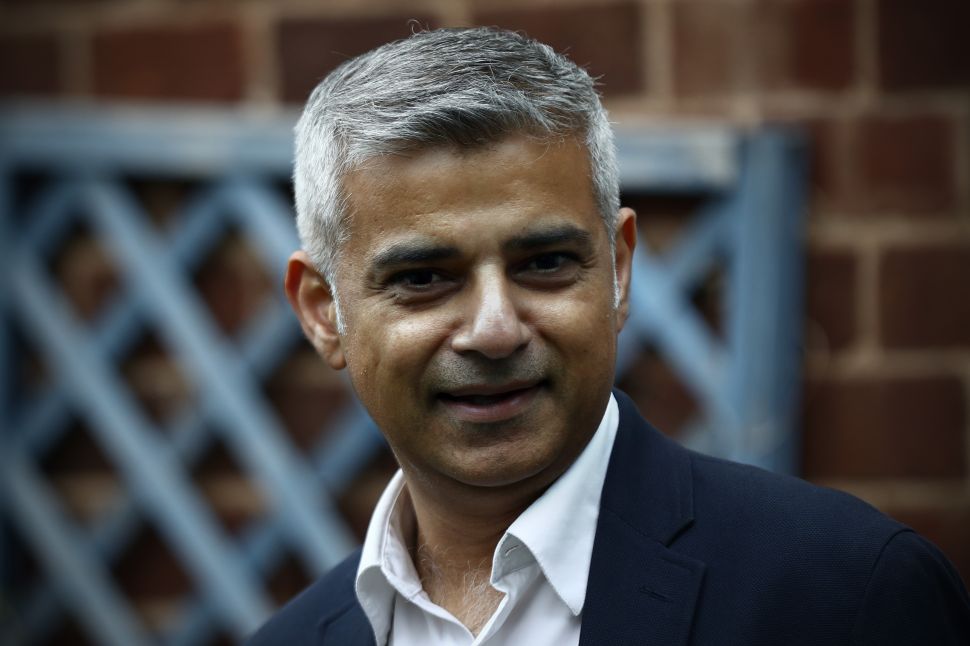 Mayor of London Sadiq Khan has made a lot of noise in his opposition to President Donald Trump, and he has every right to do so. But his demand that Trump cancel his visit to Britain risks damaging the special relationship between the two countries at a time that Britain needs it most.
When all was rosy for Prime Minister Theresa May, she met with Trump seven days after his inauguration and offered to roll out the red carpet in Britain. It was no surprise that Trump obliged. After all, he loves a bit of bling and no one does bling quite like the Royal Family.
Trump was to be treated to a few days of carriage rides, pageantry and regal sycophancy. It was the holiday of a lifetime for anyone, but it appealed to Trump more than most because his mother is British and his only previous political job was business ambassador for the government of Scotland.
As a Brit, I think having the same person as head of state and head of government is a weakness in the U.S. Constitution. Because of it, American state visits always are more political than visits by other heads of state.
With that said, Britain has to accept that not every country has its same system. Trump, as the U.S. head of state, represents the American nation abroad just as the Queen does for Britain. As such, inviting him is an expression of the U.K.'s fondness for America. A state visit is not an endorsement of the politician—it's a show of support for the nation.
Had Trump been invited to a standard visit in his capacity of head of government, that would have been an endorsement of his policies. Perhaps that is why this option was not offered.
Despite this, Sadiq Khan has said he is "not sure it is appropriate for our government to roll out the red carpet" for Trump. This is a deeply irresponsible thing to say. It would be disastrous if the government listened to him and cancelled the visit.
Trump appears convinced that American power is under threat from countries like China. He wants to end the situation in which free trade deals favor low wage economies over American industry.
Commentators often characterize this as an anti-free trade position, but he supports free trade with countries that have similar wages and production costs. He has consistently talked about enhancing free trade with countries like Britain and Canada.
Britain needs to harness Trump's positive attitude towards it because Brexit threatens the U.K.'s economy. Both Britain and America would benefit from a good trade deal, but that cannot happen unless serious negotiations begin.
That is the purpose of the state visit. Buckingham Palace isn't going to spend millions on this endeavor because they fancy a party; they're doing it to get a trade deal. The Mayor of London should be pushing for a deal that would benefit his city—no matter his personal misgivings about the individual in the White House.
The Queen welcomed Barack Obama to Buckingham Palace despite the fact that he was very anti-British. She was undoubtedly aware that his book presented British forces in Kenya in a terrible light, but she attended to more important matters of business. That visit was not an endorsement of Obama's views; it was about continuing the special relationship.
This relationship is more important than ever because of Britain's need for a post-Brexit trade deal. Sadiq Khan has made it clear that he wants the U.K. to be a region of an EU superstate, but after the referendum that is no longer an option.
Trump is easily the most pro-British president in living memory. He and his administration have made clear their strong desire to help Britain get what it wants after its departure from the EU. Snubbing America in Britain's time of need would be as churlish as it is irresponsible.