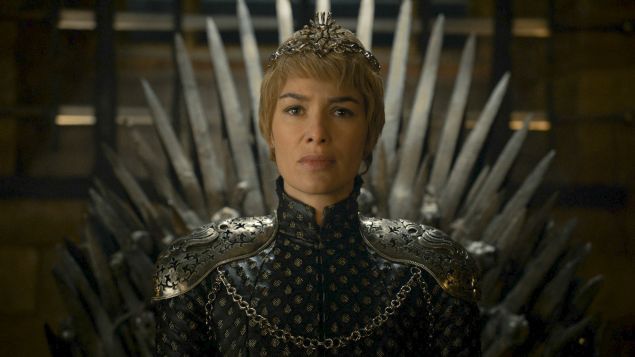 Is seeing graphic, violent content onstage different from watching it on a screen? The Royal Shakespeare Company is using science to find out.
The British theater troupe is currently performing Titus Andronicus in Stratford-upon-Avon. Considered Shakespeare's goriest play, Titus includes scenes where characters are raped and mutilated, or have their hands chopped off. And the RSC production (which The Guardian called "blood-drenched") puts this graphic content front and center.
The theater wants to find out whether modern day audiences are desensitized to this violence, or if it still shocks. So, as The New York Times first reported, the RSC—in partnership with the British market research firm Ipsos MORI—will monitor the heart rates of 10 selected audience members at three Titus Andronicus performances (for a total of 30 subjects in all).
Then in August, as a basis of comparison, 30 people will wear heart rate monitors while they watch a screening of Titus Andronicus at a British movie theater—the filmed performance will not be one of the three that was monitored live.
The stage and screen groups will be demographically matched based on age, theater experience and gender to achieve a comparable set of results.
RSC head of audience insight Becky Loftus told the Times that the theater is conducting the experiment because audience members have been fainting or getting sick almost every night—the same phenomenon has occurred during the Broadway production of 1984.
"We want to see how the audience reacts physically to the production," Loftus said. "Are people so used to things like (Quentin) Tarantino and Game of Thrones that they're not shocked anymore by theater magic, or theater blood and gore?"
Results from the project will be published in November. And any Americans curious about Titus Andronicus (which is performed in modern dress like the Public Theater's controversial Julius Caesar) can see for themselves when the production is screened here in September.