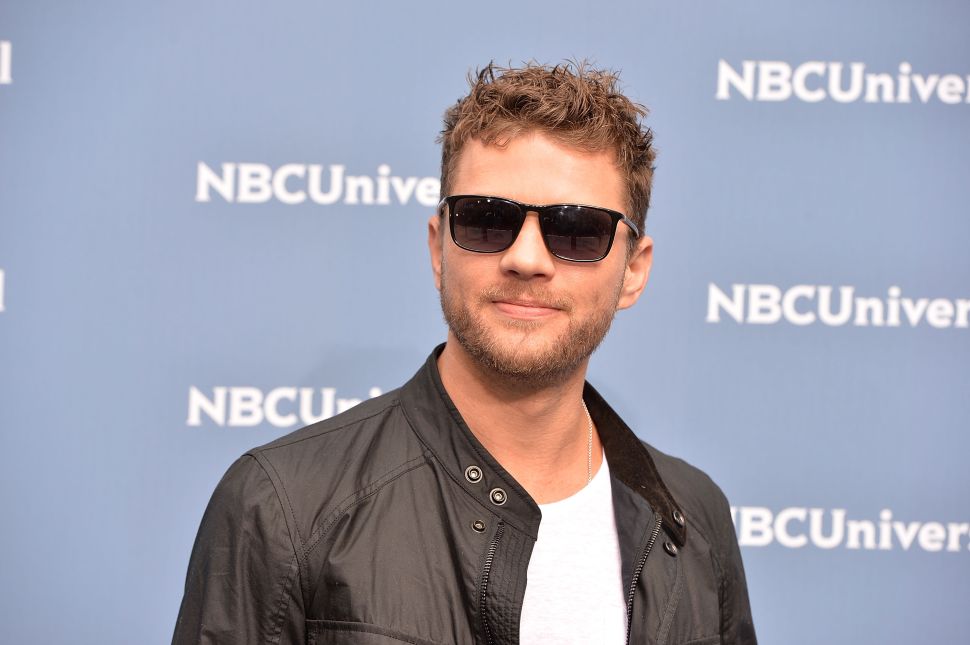 USA Network's Shooter, which is based on the Mark Wahlberg film of the same name and Stephen Hunter's Bob Lee Swagger novels, will undergo some production changes after star Ryan Phillippe broke his leg in a "freak accident" away from set. Phillippe's injury is expected to alter the production schedule but will reportedly not result in any delays.
That's the case for now, at least, as Season 2 of the surprisingly successful drama is set to kickoff tonight at 10 p.m.
In a pair of tweets, the actor explained the nature of his accident, writing, "I didn't injure myself doing a stunt or anywhere near the set of Shooter. I was the victim of a freak accident during a family outing on Sunday. My leg is badly broken and required surgical attention, but I will make a full recovery, am in good hands, and will be."
Fortunately for USA, eight of Season 2's 10 episodes are reportedly complete with production on Episode 9 still ongoing. As of now, Paramount Television still expects the show to wrap production on August 3.
"We are working with our partners at USA and UCP to adjust the production schedule, but first and foremost we are very happy to hear that Ryan is doing well and recovering," a Paramount representative told Variety.
Phillippe also took to Twitter to ensure that he would live tweet for both the east and west coasts premieres in addition to doing a Q&A sessions for Season 2. He also posted to Instagram to let his fans know that he's doing alright.
https://www.instagram.com/p/BWoh790gqcV/
Given the Shooter movie's lack of success at the box office ($95.6 million off a $61 million budget), it was uncertain how well the TV series will fare. However, Season 1 of the action drama averaged nearly 1.5 million live viewers with even more tuning in on delayed viewings.