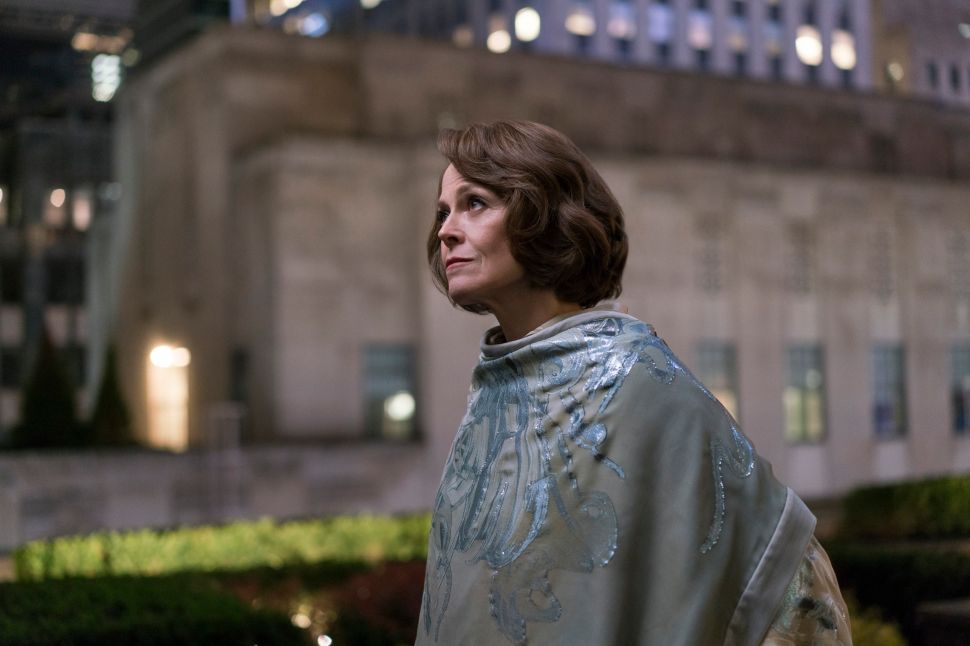 One of the best things about San Diego Comic-Con's famed Hall H presentations are all the juicy bits of information fans receive about secretive upcoming projects. When it comes to secrets, no one does better than the Marvel Cinematic Universe. Whether it's a blockbuster mega team-up or a small-screen adventure, the studio loves to keep details tightly under wraps. That includes the mystery role Sigourney Weaver was cast in for the upcoming The Defenders team-up miniseries on Netflix. Thankfully, Weaver was a little more chatty this past weekend at Comic-Con.
While she was excited when Marvel approached her about the role, she admitted she needed to do some initial catch up on the MCU.
Here's what she told Birth.Movies.Death.:
"You know I had heard of the shows and that they were great, but I didn't know them. As a New Yorker, there's so much to see all the time. I loved Daredevil and Jessica Jones, though. There's great acting and wonderful writing, and it's nice to see New York as kind of a character in these shows. I think that continues through Luke Cage and Iron Fist. They approached me about creating a new character, and I was very excited because often when they create an older woman you're having to deal with people who have an idea that they're an ice queen or something like that. But we all wanted her to be a very believable person in New York. Someone who led a New York life and had something of a kingdom, if not an empire, there. Then there's also these four young people who are so idealistic—we don't have the same priorities—but she could easily bring them into her organization, because they're obviously so talented. It's just that pesky idealism that they have. It complicates things for her."
The MCU has often been criticized for a lack of quality villains, but the Netflix corner of the universe has done a pretty good job in that department. Wilson Fisk (Daredevil), Killgrave, (Jessica Jones) and Cottonmouth (Luke Cage) have all been received well by viewers. Will Weaver's character follow the same path?
"Well I don't think we see ourselves as villains. Perhaps antagonists. But we have our own good points, especially in our relationship (she and Elektra). We have a very sincere relationship in many ways, and I thought it was very organic and believable considering the world that were in. I think there are all these wonderful things going on all of the time, and the writers are very good about combining the fantastic and the organic."
The Defenders will become available on Netflix on August 18.