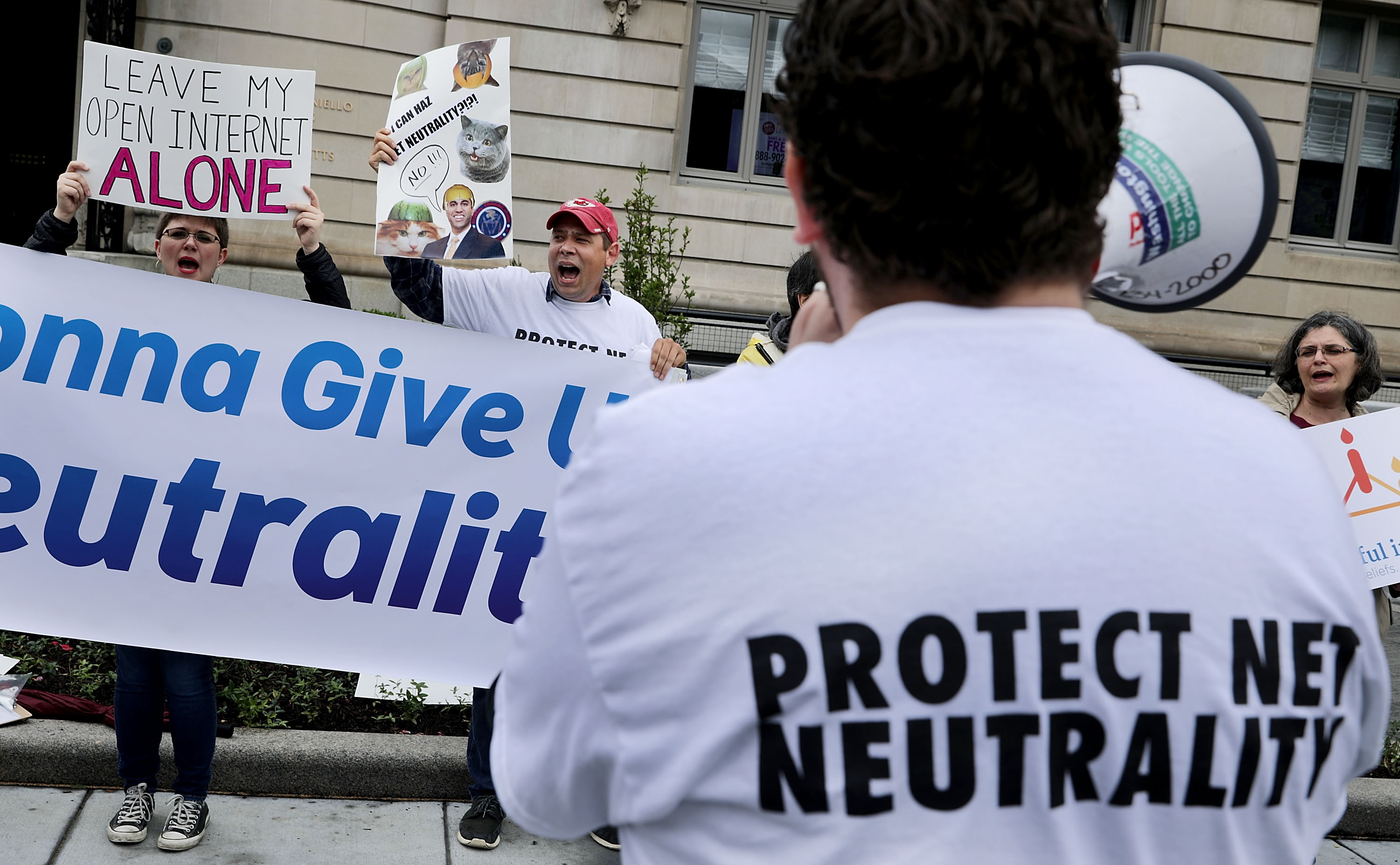 The fight for free and open internet access is heating up.
Recently IPO-ed Snap Inc., parent company of Snapchat, is the latest tech giant to join the fight for net neutrality, according to Mashable. Snap joins a collective of individuals and companies like Amazon, Airbnb, Dropbox, Facebook, Spotify and Google who have all confirmed their participation in Net Neutrality Day, which takes place on July 12th. In total, nearly 70,000 people, organizations, online forums, startups and other groups are participating in the event.
"Without a free and open Internet, Snapchat would not be what it is today," a spokesperson for Snapchat told Mashable. "We strongly believe in affording future innovators the same opportunities. That is why we are committed to supporting creativity, free expression, and a level playing field for all. It is essential that we maintain an Internet that rewards innovation, allows new businesses the opportunity to succeed, and grows our economy."
The collective effort seeks to defend Title II net neutrality against the Federal Communications Commission (FCC), who many fear could hand over too much power to major internet service providers like Verizon, Comcast and AT&T. By doing this, the ISPs could prioritize certain web traffic, potentially blocking websites or providing slower service at their own discretion. If this scenario becomes a reality, ISPs could also start charging additional fees for faster web speeds or access to certain websites.
In 2015, The FCC implemented regulations to protect net neutrality, but as leadership changed when the Trump administration took office, new FCC director Ajit V. Pai proposed reversing such regulations in favor of the ISP's. Back in May, the FCC moved towards the reversal in a two-one decision, which seeks to begin the process of adopting new rules regarding a move away from net neutrality in favor of the ISPs.
Pai defended his position in an interview with PBS.
"There is significant evidence that investment in infrastructure has gone down since the adoption of these rules" the FCC director stated. "For example, there is a study by a highly respected economist that says that among the top 12 Internet service providers in terms of size, investment is down by 5.6 percent, or several billion dollars, over the last two years."
If you care about net neutrality and want your voice to be heard, you can sign up to join the protest here.