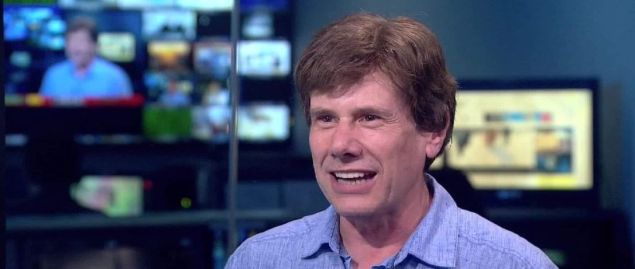 For over 20 years, Snopes has been the internet's favorite fact checker, debunking viral hoaxes and keeping web denizens sane.
But now the site is in danger of shutting down, so it's turning to readers for help.
Here's the story: David and Barbara Mikkelson co-founded Snopes, and in 2003 they formally incorporated the site as Bardav Inc. (a portmanteau of their first names). But in 2014 the two began divorce proceedings and so had to negotiate ownership of both Snopes and Bardav.
In August 2015, David Mikkelson partnered with fledgling ad tech firm Proper Media to share revenue and manage content and ads on Snopes. Barbara sold her share 50 percent share in Bardav to Proper, and so the company replaced her as co-owner.
But earlier this year, Bardav terminated the contract because "it was highly disadvantageous to us," according to Poynter. So Proper sued David over "unlawful jockeying for ownership and control."
David attempted to "block Proper Media's access to personnel, accounts, tools and data" and give himself "unfettered access to Bardav's bank accounts," the lawsuit reads.
The company also accused David of "financial, technical and corporate mismanagement," including misuse of Bardav funds and reimbursement of legal fees related to both his divorce and travel expenses from his honeymoon with his second wife.
Proper Media seeks damages and a declaration that it is the beneficial owner of 50 percent of the equity in Bardav.
David unsurprisingly disagrees with Proper's assessment of the situation, so yesterday he and his staff began a campaign to #SaveSnopes. The missive starts with the assertion that Snopes "began as a small, one-person effort" even though David and Barbara founded it together.
The letter then states that while Snopes still controls editorial content, Proper (which it calls "an outside vendor") will not allow Snopes staff to make any design changes to the site or place advertising on it. Proper has in fact been placing its own ads and withholding revenue from Snopes.
As such, Proper "continues to essentially hold the Snopes.com website hostage," the letter reads.
Because of this, Snopes has been forced to turn to other sources of funding to pay for legal fees, operating expenses and lost revenue. So like many individuals and organizations before them, the Snopes team has started a GoFundMe.
"We need our community now more than ever, as it is only through your support that Snopes.com can remain the community and resource we all know and love," the pitch reads.
David Mikkelson told the Observer that Snopes turned to crowdfunding because "we had no viable alternative." He also said the contract with Proper was terminated because "it provided for services that we are now capable of handling for ourselves and don't need to contract out, or that we could contract out on an as-needed basis at a much lower cost."
The suggested donation for the GoFundMe is $10, toward a goal of $500,000. The campaign has already exceeded its goal, which proves the site's worth according to Paul Tyrell, the lawyer representing Bardav.
"The outpouring of support in response to the GoFundMe campaign makes it undeniable that the survival of Snopes.com is a matter of public interest," Tyrell said in a statement.
One group isn't impressed by Snopes' pitch and explanation, however: Proper Media.
"Today's post only confirms Proper Media's allegations that Mr. Mikkelson has drained the company's bank accounts and is unable to operate Snopes profitably without Proper Media's expertise and management," Proper Media attorney Karl Kronenberger said in a statement to the Observer.