As far as career paths go, Jason Stalvey just might have one of the most creative and surprising trajectories. Long before Gigi Hadid carried his delicate snakeskin bags eleven times over, he was a medical professional. Yes, he gave up his career in neurological sleep medicine to become the purveyor of this summer's "it" bag.
"Medicine was much easier," he sighed, sitting in his Financial District apartment, surrounded by an army of alligator skin handbags that would surely cause any average Upper East Side housewife to lose a night of sleep.
So how did he shift from running a sleep clinic to selecting perfectly symmetrical alligator skins? It all started with his desire for a super luxurious gym bag. Stalvey wanted a durable alligator duffle that would hold up against sweaty gym clothes, and everyday life in New York. When he couldn't find one that met his specifications, he set out to make a duffle of his own. Once he learned all about sourcing fine skins and creating the precise mock-ups necessary to produce a bag with top manufacturers, he was hooked on the process. Mind you, Stalvey has no formal design experience; he credits the bulk of his design education to "YouTube University," including learning how to use Photoshop and how to create a bag in paper, muslin and leather, before finally crafting it in alligator.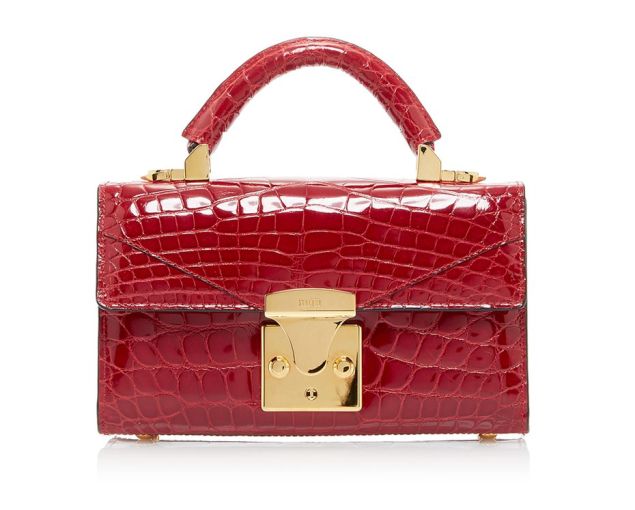 Even better, this entire brand is made in the U.S.A. "With alligator, the American species have scales that are a bit more symmetrical," Stalvey explained, pointing out the hardline in the center, from which the scales fade out evenly. He sources his skins from a luxury brand based in the States, and is also able to tan and produce his luxe bags here, where everything is still cut and hand-stitched to perfection.
But don't think Stalvey's lack of experience results in a low quality product. Since he's so particular about details, every small feature has been carefully considered. The hardware is brass plated in palladium and 24K gold, through the same process used for fine jewelry, and the edges of the skins are sealed in black, a technique rarely used alongside exotics. That said, most of the handbag designs are very classic, like a boxy top handle purse that appears to be the same hue as the Rockefeller Emerald and a sumptuous envelope clutch that's so classic it falls just shy of being boring.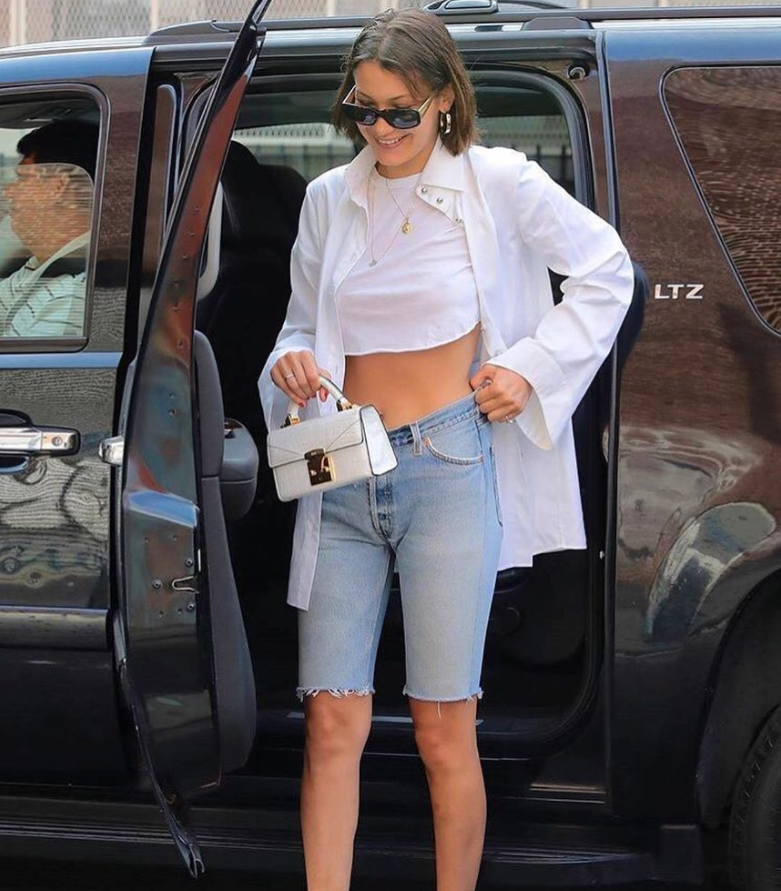 So it comes as a surprise that Gigi Hadid would carry a Stalvey design once—let alone almost a dozen times in one summer. Stalvey met Hadid's current stylist, Mimi Cuttrell, through the model's makeup artist, Patrick Ta. The trio met up in the West Village, and after Cuttrell got a look at the bags, she knew they would be perfect for her new, slightly edgier look.
"Jason's bags help elevate a casual outfit in the easiest way by adding sophistication and simplicity to the overall outfit," Cuttrell told the Observer. And the stylist insists that these teeny purses seem larger than they are. "These bags are really the perfect summer size, especially when you don't want to be lugging around a large tote. The bag does fit the iPhone 7 Plus and then some; that's really all you need nowadays, along with your keys, wallet and maybe some lip balm."
Hadid and Cuttrell are partial to the Top Handle 2.0 Mini style; the model has carried one in cherry red, another in a natural lizard print and an all-white alligator version. Bella Hadid recently borrowed her sister's tiny white bag, proving that this unassuming luxe accoutrement—which retails between $4,800 and $11,500—has become a go-to for the "it" girl crowd. Hailey Baldwin has even stepped out wearing a Stalvey backpack.
But purses aren't Stalvey's only must-have item. His super luxe baseball caps, made from alligator, ostrich, mink and python—all lined in silk—are a best seller. Considering they come with a $5,400 price tag, it's not suggested that you leave this accessory behind on your private jet. There are also tennis racket covers, coffee cup holders, an iPad cover and even a teddy bear, all expertly crafted from exotic skins. For your home décor needs, Stalvey also offers mink pillows and coordinating throw blankets.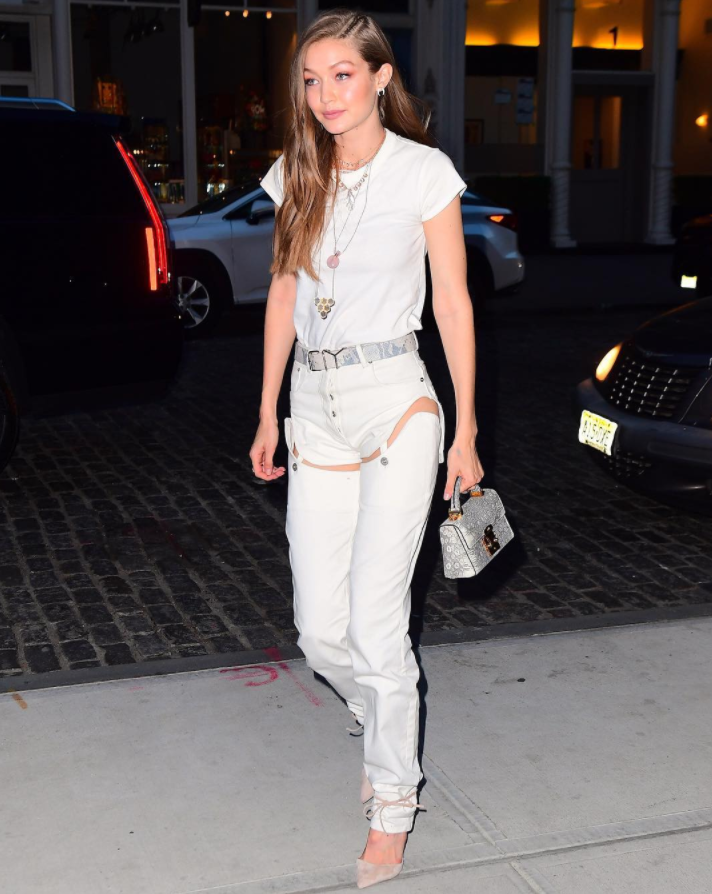 Stalvey's luxe goods can be scooped up on his website, but also at Barneys and Lane Crawford in Hong Kong; the brand even had a trunk show on Moda Operandi. But following Hadid's many public appearances with her go-to accessory, quite a few stockists have sold out of the mini Stalvey bags. Retailers will have plenty more in stock this fall, but Stalvey is already thinking about what other unexpected creations he can whip up. For his next step, this unexpected designer intends to look back at his past.
"My undergrad was in biochemistry, so that still lingers. For fall, we're coming out with some skins that are infused with technologies that we've been working on for two years," he revealed. The designer hopes that by providing an edgy approach to exotic skins he can help inject some freshness into the industry. With a little more support from the Hadids, he's sure to achieve that stylish goal.