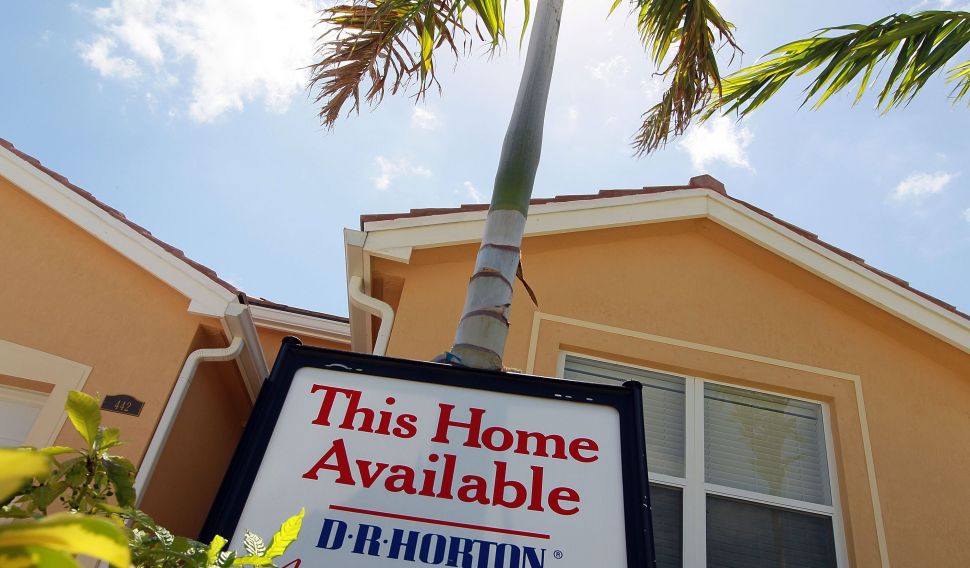 Let's say you're nearing retirement, and you think that now might finally be a good time to buy that fabulous sun-soaked get-away in Costa Rica—just as you always promised yourself you would. From the comfort of your kitchen, you quickly find that there are plenty of online brokers ready to serve up listing after listing of fabulous (and cheap!) properties on Playa Langosta and Montezuma Beach. You're getting excited. You narrow down your list of dream houses to just a few and start making some calls. After some initial chit chat, the lightly accented voice on the other line will invariably get down to business: "So when are you planning to come down to Costa Rica so I can show you around?"
And thus begins a lengthy, cumbersome, oftentimes uncertain (and risky) venture also known as a cross-border real estate transaction. Who do you trust? Does the broker really represent the seller? Does the seller really own the property? How will I safely transfer the funds abroad? For thousands of Americans, these are questions that turn their search for a dream home into a real life nightmare.
Now a Silicon Valley startup is putting the $380 billion per year cross-border real estate transaction market on notice. The company, called Propy, aims to solve the inefficiencies and illiquidity of cross-border real estate investment with the first decentralized, global transactional property platform where real estate can be bought and sold, and property titles can be verified and registered with local authorities. Built as an application that piggybacks off of the Ethereum Blockchain, Propy is gearing up for a token sale in which it will issue a proprietary secure virtual currency that will enable the development of a self-sustaining, cross border real estate ecosystem.
Propy's CEO, Natalia Karayaneva, founded the new real estate marketplace together with some fellow University of Oxford grads and the winners of a Bulgarian Hackathon. The idea grew out of an academic project Karayaneva was pursuing at Oxford, examining the inefficiencies and challenges of the luxury real estate market in Dubai and greater Gulf region. "Propy is proposing a new decentralized global real estate market with a unified real time transaction interface approaching the functionality and speed of electronic stock market exchange platforms," said Karayaneva. "It will allow real estate assets to become liquid, while providing users with greater control and protection of their property rights."
The platform also aims to work better for foreigners looking for a more seamless process in acquiring U.S. property. "For foreign buyers of U.S. real estate, the platform greatly simplifies the property research and discovery process and enables the buyer to quickly close the transaction in a fraction of the time it takes with the existing process," said Sam Lee, one of Propy's main backers. "For brokers, the platform provides access to a large new market of foreign buyers."
Karayaneva's company is aiming to issue 100,000,000 tokens, valued at approximately $35 million, which will be available for purchase from Propy in an auction slated to launch mid-August. The tokens will serve as vouchers that can be used to settle cross-border transactions.
As a testament to just how hot the entire Blockchain market is at present, by the company's own admission, the Propy tokens are potentially years away from actually being fully redeemable. In the interim, there is an expectation that there will be a robust and active secondary market for the tokens. According to Karayaneva, "Propy is at least two years away from being used by a government for title."
Despite the incipient nature of the business, there has been significant investor interest in Propy. The company has recently attracted some high profile names including Vinny Lingham, who recently released the Civic token and raised $30 million, and Mike Arrington, the founder of TechCrunch.
The high-end real estate sector is also taking notice. "Propy has all the potential to fill the gap in cross-border transactions in real estate, which are a third of world transactions today according to Price Water House Coopers," commented Samantha DeBianchi, a celebrity real estate broker based in Miami and New York.
Arick Wierson is a six time Emmy®Award-winning television executive and former political and communications adviser to New York City Michael Bloomberg. He is the founder of NYC TV and NYC Media Group, the largest publically-owned broadcast entity in the United States. Currently, Wierson is a political and branding consultant to clients in the United States, Brazil and Angola. You can follow him on twitter @ArickWierson.
Richard Hecker is the CEO of Traction + Scale, an investment holding company that builds companies and transforms their industries. He is also the co-founder of SeedingX.org. You can follow him on twitter @RichieBlueEyes.