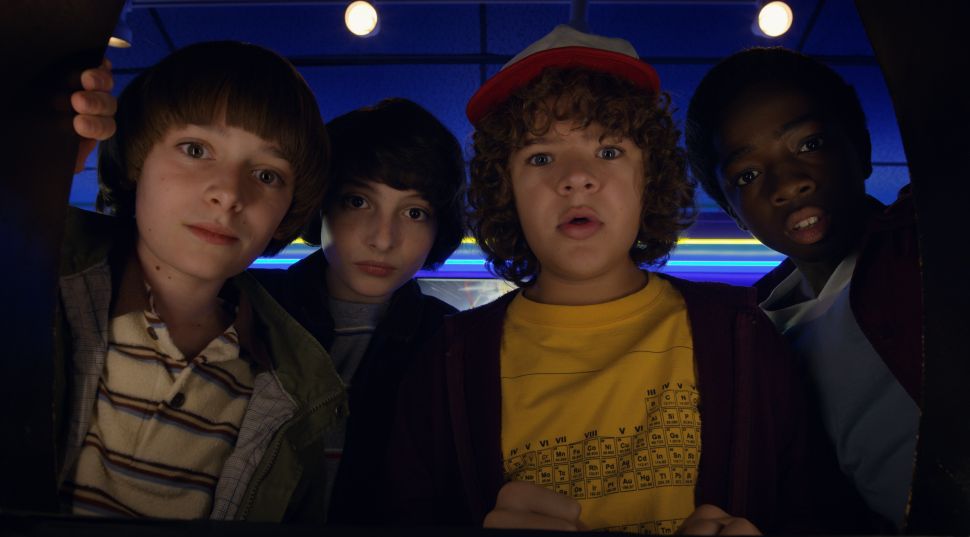 Of all the trailers revealed at San Diego Comic-Con this past weekend, arguably the most impressive was for Netflix (NFLX)'s breakout hit Stranger Things and its upcoming second season. On a seemingly unrelated note, Paramount (PARA)/Viacom Inc. took the weekend to move Darren Aronofsky's upcoming Jennifer Lawrence-led horror movie Mother! from its original October 13 release date to September 15 and the untitled third Cloverfield movie (originally titled God Particle) from October 27 to February 2, 2018.
It's worth noting that Season 2 of Stranger Things will also hit Netflix on October 27.
Are all of these moves connected like a growing web of debris emanating forth from the Upside Down? Forbes' Scott Mendelson believes it's possible.
"So now, thanks to the buzzy and sure-to-be-binged Netflix horror fable, Hollywood is running scared in terms of scary movies," he wrote. "That was the big bombshell during this year's Super Bowl, not that Stranger Things had a second season or even that its cryptic teaser trailer was terrific, but rather that the season would debut not during the summer but during Halloween. And since that announcement five months ago, Paramount has canceled its Friday the 13th reboot (originally planned for Oct. 13 but shelved after Rings underperformed) and has now relocated mother! and the Cloverfield movie to arguably safer pastures. By coincidence or design, the 1,600 lbs. gorilla that is Stranger Things has very nearly wiped the movie release slate of scary stuff this October."
Of course, Lionsgate's Jigsaw and a few other Halloween-adjacent films are staying put, and there's no way to tell what motivated Paramount's recent moves. But Mendelson brings up a very interesting point that touches on the streaming industry's growing impact on traditional entertainment.
Stranger Things' Super Bowl teaser generated the most social media activity of any advertisement during the game with 307,000 mentions, according to social-media measurement firm Amobee (via The New York Post). According to ratings estimates provided to Variety by Symphony Advanced Media (Netflix does not disclose its viewership numbers), an average of 14.07 million adults 18 to 49 tuned into the show's first season within its first 35 days of availability. The same weekend of Stranger Things' release (July 15 to 17 of 2016) saw The Secret Life of Pets win the domestic box office crown with "only" $50.83 million, according to Box Office Mojo.
It's clear that Season 2 is going to dominate its release weekend both in terms of coverage and eyeballs. If it's true that Paramount vacated its Halloween release dates because of Stranger Things, than Netflix clearly has more sway in Hollywood than initially thought. As original streaming content transitions further into binge-watching events, we may see more studios rejiggering their release schedules to avoid going head to head with buzzed-about series. That means for virtually the first time in history, both the big and small screen platforms will be fighting over the same territory.
In other words, Netflix is on the verge of changing the game yet again.