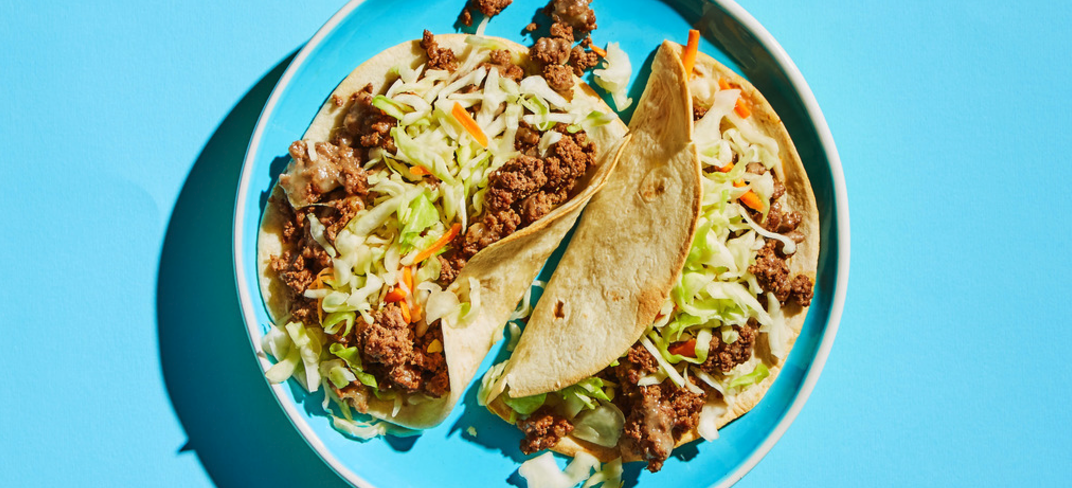 If it's the price tag of Blue Apron, Hello Fresh, Sun Basket and other subscription meal companies that's been holding you back from jumping on the meal kit trend, we have good news for you: a new service is launching today, and it's literally half the price.
While all the other meal kits out there are charging at least $10 per serving, every dish from the new service Dinnerly is only $5 per serving. You may be wary of the taste and quality at such a cheap price, but I have good reason to believe this food will be delicious—Dinnerly is the newest branch of Marley Spoon, whose other product Martha & Marley Spoon is one of my favorites of the 10 meal services I've tried and reviewed. (We'll know for sure soon enough though. I'll be testing it next week, so stay tuned for the full review!)
"We've found that people love having thoughtful recipes and pre-portioned ingredients delivered to their door but are often forced into choosing between price and convenience," Fabian Siegel, founder and CEO of Dinnerly, told the Observer. "We saw an opportunity to launch an affordable product that makes convenient home cooking accessible to many more and inline with what the average American can afford on dinner."
Read also: Which Subscription Meal Service Should You Try? Our Infographic Will Help You Choose
There's a real need for this—according to research Nielson conducted in March 2017, almost half (46 percent) of U.S. consumers said they would be more likely to purchase a meal kit if it were less expensive.
But cheap doesn't have to mean cheap. When it came to creating a budget-friendly product, Siegel said delivering high quality is a top priority. Even at $5 per serving, Dinnerly will feature ingredients like grass-fed beef and antibiotic-free chicken.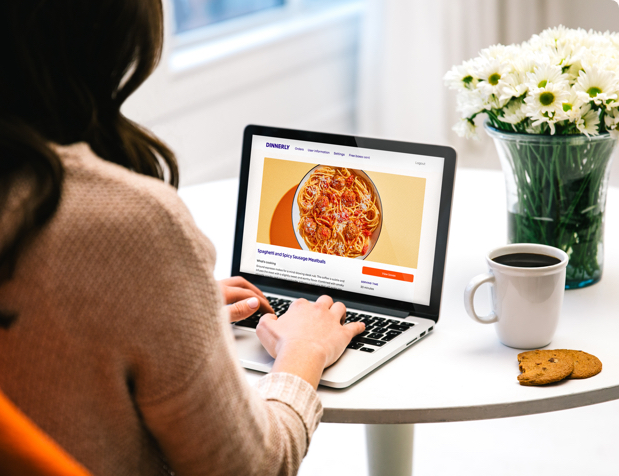 So how are they doing this at such a low cost? It comes down to three things:
Fixed weekly menus give the company more buying power: "We purchase more of less."

The recipes feature fewer ingredients—six or fewer per dish, only one or two of which require chopping.

Dinnerly is also saving money with less packaging and no paper recipe cards. Instead, you access digital recipe cards online.
So there's no doubt that, overall, Dinnerly is simpler. The fact that you don't choose your meals may be a turnoff for many (although the company swears their meals are "picky eater approved"), but many of the other simplicities seem like a good thing. Less packing? Awesome. Simpler meals that require less prep and can be made in 30 minutes or less? Sign me up.
Subscription meal services are suppossed to make cooking easier, but one thing I've found is that this isn't always the case. Home Chef and Purple Carrot had so much unnecessary packaging that I had to deal with, which also left me feeling guilty for all the waste. With Blue Apron—which is perhaps the most well-known service and which just had its IPO—for example, I found that all of the ingredients were thrown in the box together. Since some of my recipes required the same ingredients in different amounts (especially spices), I had to be extra careful to make sure I used the correct portion with the correct meal. I spent a ton of time sorting, and for me, this basically canceled out the promised convenience of pre-portioned ingredients.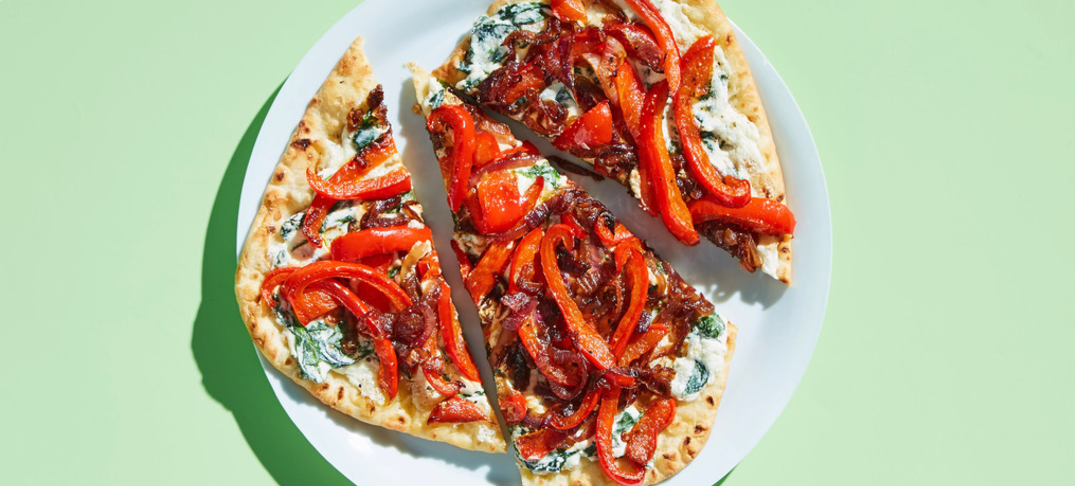 As mentioned, Dinnerly is a new offering from the same company behind Martha & Marley Spoon, which has differentiated itself by having Martha Stewart and her personal recipes onboard, even offering simple and delicious all-in-one Thanksgiving kits. But Siegel is not at all worried that a new, cheaper option will affect the company's original product.
"We believe that Dinnerly and Martha & Marley Spoon meal kits address different customer needs," he said. "Apart from being more budget-friendly, Dinnerly offers quicker-cooking dishes with fewer ingredients, which means less cooking and time in the kitchen. The dishes are also a little bit more familiar: Spaghetti with Sausage Meatballs, Beef Tacos and Mediterranean Flatbreads. Dinnerly is designed to make weeknight cooking as easy as possible."
He added that "Dinnerly is poised to disrupt the meal kit category, not Marley Spoon's business."
"While there's a possibility that Martha & Marley Spoon customers find Dinnerly more in line with their needs, we believe that Dinnerly's price point would make it appealing to the very large group of Americans who've tried and loved meal kits, but can't commit to them financially."
Dinnerly is initially launching on the West Coast, starting with California, most of Washington, Oregon, Nevada, Utah and Idaho. Service will expand to other regions by the end of 2017.
I'll be trying Dinnerly and posting a full review next week, so stay tuned.