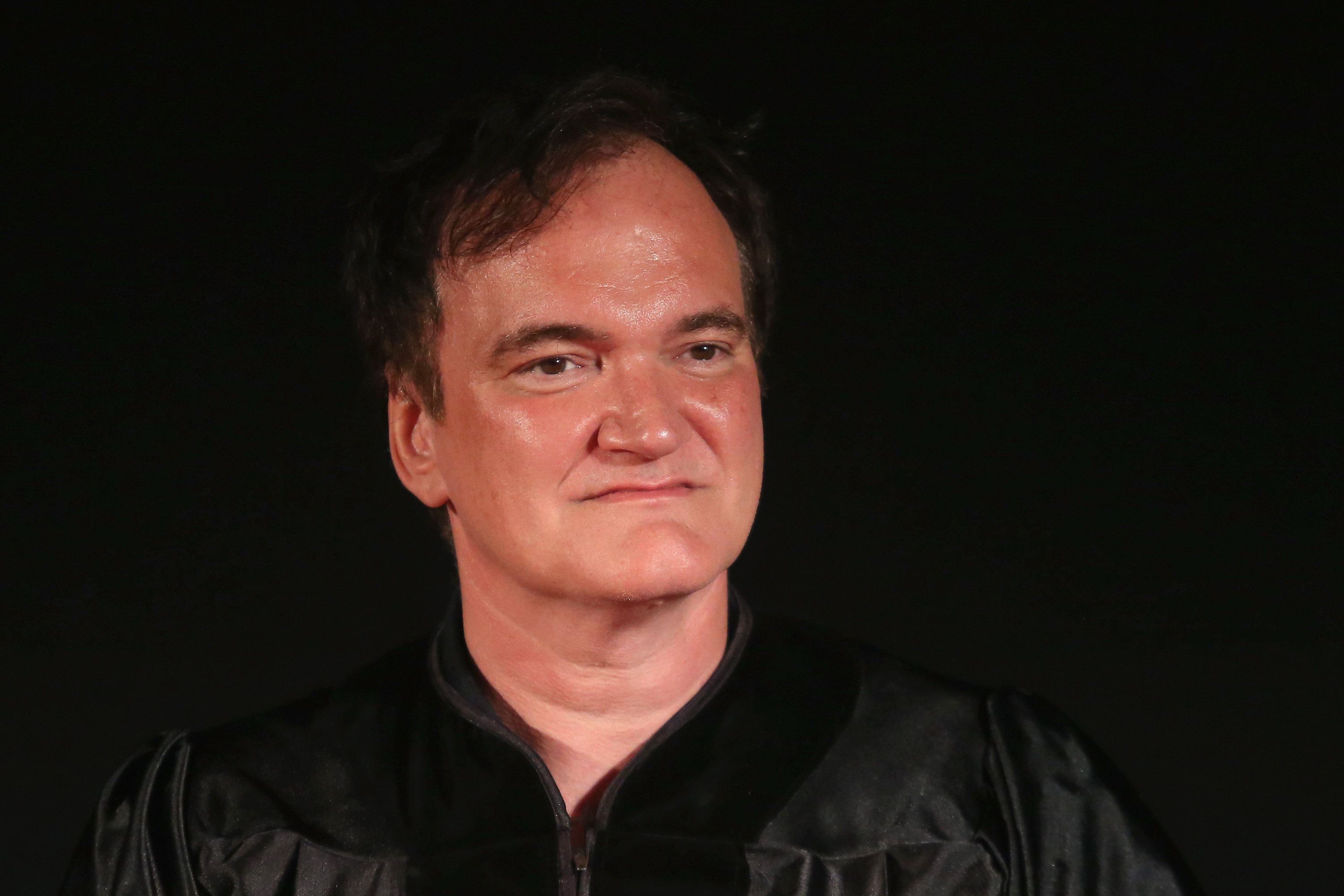 Nearly half a century ago, Charles Manson and his followers committed a series of brutal murders in California. Last week, reports surfaced that all-star director Quentin Tarantino plans to direct a film he's written about the gruesome events.
Tarantino's film, according to the Hollywood Reporter, will focus at least in part on Sharon Tate, actress and wife of director Roman Polanski, who was more than eight months pregnant when she was murdered in her home along with four friends.
The main crimes the Manson Family, the name for Charles Manson's group, are known for are the Tate-LaBianca murders in August of 1969, in which Sharon Tate and four others were murdered (mostly by stabbing) one night and the next night Leno and Rosemary LaBianca, who ran a grocery business, were killed in a similar way. The gruesome nature of the crimes, and the bizarre cult-like nature of the Family, captivated America.
Thrillers or horror films about real-life crimes, particularly the Manson Family murders, are nothing new: between the 1970s and today, plenty of films have been made about the murders, including 1976's Helter Skelter and 2004's The Manson Family. The really novel thing about the concept of Tarantino's film is the director himself.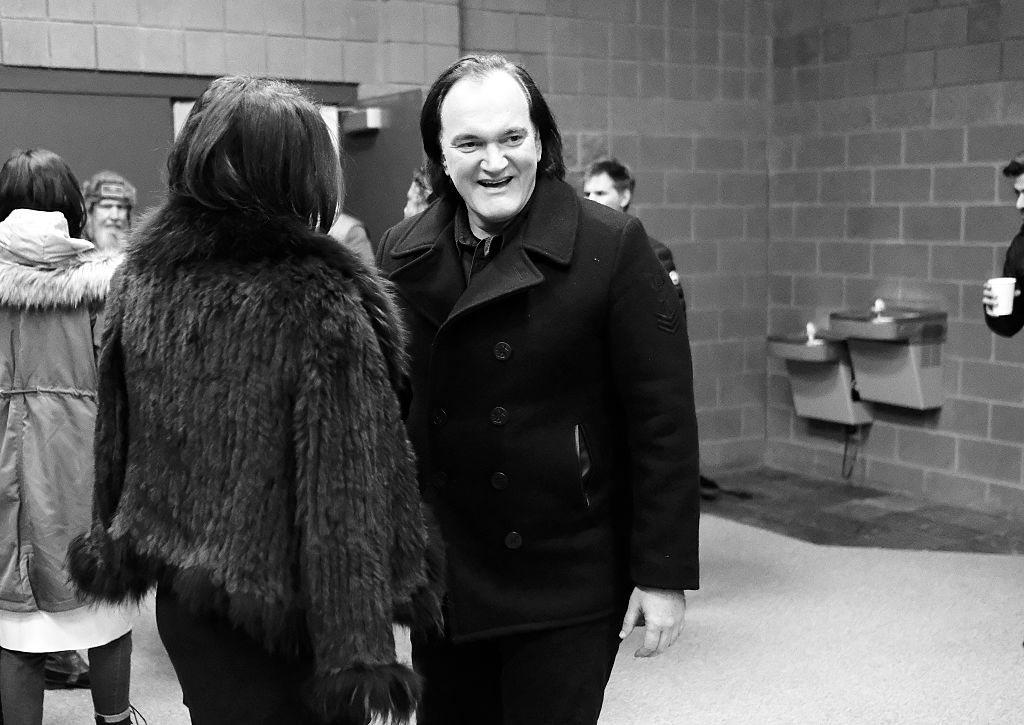 The marriage of Tarantino with a real-life multi-murder story  is a surprising one. The director has not yet made a film based on a true story, and the story of the bloodthirsty, cultish Manson Family is perhaps an inauspicious place to start— here's why.
Tarantino's films are often steeped in blood. Inglorious Basterds, Django Unchained, Sin City, Pulp Fiction, the Hateful Eight, and the Kill Bill films revel in violence and bloodshed. It is not a vague, despicable violence, though. The violence in Tarantino's films is often justified, or at least is used to justify violent revenge later on in the film.
Victims of violence in Inglorious Basterds and Django Unchained, for example, are usually archetypal "bad guys", mostly Nazis in the former and assorted wanted men and racists in the latter. Innocents die, certainly, but their deaths are often used to establish the depravity or the inhumanity of the villains of the film, to sweeten the revenge that the protagonists will later exact. In the Kill Bill movies, too, violence by the protagonist is generally against those who have wronged her or who attempt to wrong her.
When Tarantino's protagonists are victims, they are victims that, in the end, get their revenge and (at least sometimes) come out on top. Inglorious Basterds, Kill Bill 1 & 2, and Django Unchained are this way. In Sin City, too, those who start as victims either die martyrs or find peace. Even the titular character of the less-bloody Jackie Brown starts off something of a victim, of deception and of a plot to kill her, but makes the man responsible pay for it in the end.
Violence in the acclaimed director's upcoming Manson Family film almost certainly cannot be this way; the despicable violence of the real story was committed senselessly by the so-called Family, against innocent people and certainly not in any sort of justified, noble vengeance. The direct victims had no opportunity to get revenge; in Tarantino films the victims are left wounded, to return stronger than ever. In the summer of 1969, the victims were left lifeless, peppered with stab wounds. The story of the Sharon Tate, if she is to be a Tarantino protagonist, leaves no room for cathartic revenge.
A significant portion of Tarantino's filmography is comprised of revenge films, namely those above, but that's not all he has. Pulp Fiction and Reservoir Dogs feature more morally ambiguous protagonists,  who are not necessarily righteous in their violence, but generally there is a purpose to the violence. One of Tarantino's most shocking scenes is the ear-cutting scene in Reservoir Dogs, unnerving for both its realism and its seeming senselessness. But the ear belonged to an invented character, in a film without a foundation in a real-life murder.
Furthermore, violence in Tarantino films is often accompanied by dark humor or by cartoonish gore effects, like heads blowing up in their entirety, like the copious amounts of blood in Django Unchained, or like jokes delivered moments after (and about) carving a swastika in the antagonist's head in Inglorious Basterds or the accidental murder of a man in the back of a car in Pulp Fiction. Tarantino cannot, without drawing the ire of the general public, use either of these things in a movie about the real-life horrifying slayings of seven people by depraved cultists.
In making this film (which I'm assuming he is going to do), it seems that Tarantino has left himself three options. He can make another Tarantino-style film in which violence is celebrated and homages are paid to classics of the genre (in this case, perhaps slasher flicks) but the subjects are the real Manson Family and their real victims, which would likely not be received well. He can make a film somewhat unlike his previous filmography which approaches the story with less of an emphasis on violence and more of an emphasis on Sharon Tate and her life, perhaps paralleling times in her life with actions of the Manson Family. Or, he make an alternative story in which a somehow-escaped Sharon Tate exacts her revenge upon the Manson Family.
Tarantino has an impressive record, and there is little doubt that he'll make a good film that many people will go see. But it's worth wondering how audiences, and the families of the victims, would react to a film that turns the Manson Family's murders and the story of Sharon Tate into "a Tarantino movie."
Will Tarantino change his style to fit the story, or change the story to fit his style? Maybe Tarantino's style is compatible with a film about real murders, after all. Even if this film is happening, we probably won't know the answers to these questions for quite a while.