An occupational hazard of writing about technology is you tend to accumulate things that either outlived their brief moment of usefulness or never displayed much usefulness to begin with.
Some might uncharitably label such #techfails as "junk," but every one of them has a story—and, I'd argue, a lesson. Here are a few yielded by a recent sweep of my cluttered home office: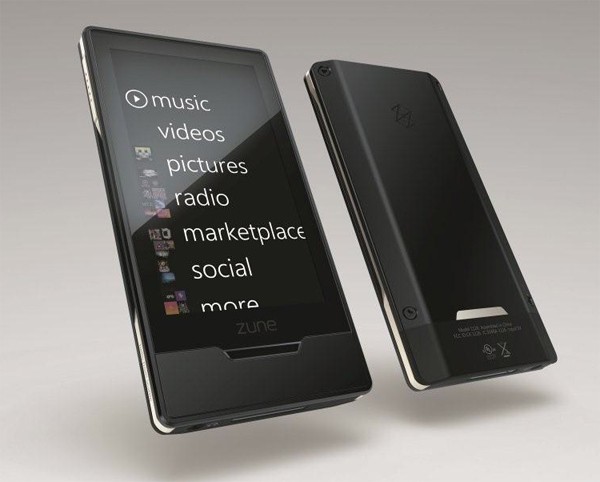 Microsoft Zune HD
I haven't seen Guardians of the Galaxy Vol. 2 yet but I gather this handheld media player yields one of the movie's biggest laugh lines.
I suspect no one at Microsoft is smiling. The Zune wasn't the fastest or most spectacular Microsoft flop in handheld devices—that honor is reserved for the Kin phone, killed 48 days after launch—but it might just be the most painful.
The media player was launched in 2006 to take on Apple's iPod. The iPod was, let's see, already five years old at that point, with a huge head start on creating an ecosystem centered on the iTunes Store and millions of iTunes tracks already sold and installed.
The model I have, the Zune HD, came out in 2009 and cost $199. It was and is a beautiful little device, with a vivid color touchscreen and ample storage, and was a worthy competitor to Apple's iPod Touch. Or would have been, if it hadn't come out two years after the touchscreen iPod.
Sensing a pattern here? For the Zune's entire lifespan, it was always a me-too product, trailing Apple and never coming up with the innovation that might have vaulted it ahead. By the time Microsoft put it out of its misery in 2011, the company had spent hundreds of millions of dollars to create a punchline.
The lesson: If you're late to the last party, you'd better figure out how to be early to the next one.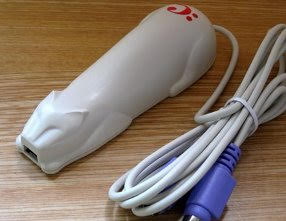 The CueCat
Next time you see one of those ubiquitous QR codes on an ad or sign, think of the CueCat—an object lesson in how you can be right in seeing the future and so very, very wrong in figuring out how to get there.
The CueCat was a small, handheld code reader in the shape of a crouching cat, distributed for free in 2000 by the hundreds of thousands by media companies, advertisers and Radio Shack. (Mine sports the Wired logo.)
The idea was that printed content, primarily advertising in magazines and newspapers, would include a readable code that, when scanned, would automatically take the user to more information on the Web. In other words, it was conceptually identical to the way we use QR codes today.
Except that today, those codes are scanned using an always-connected device everyone has with them at all times: a smartphone. The CueCat wasn't only a separate device, it had to be connected via a cable to a personal computer.
Here's what the companies and investors expected to happen: Millions of users would be sitting in, say, their living rooms, encounter a magazine ad with a Cue code, get up, carry the magazine to whatever room housed the PC, plug in and configure the CueCat if they hadn't already done so, and scan the ad.
Here's what actually happened: Basically, nothing. The fundamental what-were-they-thinking? ridiculousness of the model made the CueCat an instant laughing stock, with a reputation that has if anything suffered in the years since its failure. There's a reason why the CueCat is a staple of so many worst-gadget-ever lists.The idea behind the codes was sound, but the things the idea needed to succeed simply weren't invented yet.
The lesson: Never mistake a clear view for a short distance.
The Chumby One/Sony Dash
The Chumby was The Little Engine That Couldn't—a plucky if eccentric device that you rooted for even as you watched it fail and fall back.
What was a Chumby? Well, that was the problem: It's a bit hard to explain. It looked like an old-fashioned electric alarm clock, and that's sort of what it was. But it connected to the Internet, had a low-res color touchscreen and ran downloadable widgets that did everything from playing games to letting you use  a YouTube video as a morning alarm.
My Chumby, which cost $120 new, was a conference giveaway, but I did spend my own two hundred bucks to buy a Sony Dash, which was essentially a Chumby in a more conventional case and with a couple proprietary tweaks. It was like a staid uncle trying desperately to be considered young and hip.
Both the Chumby and Dash are beloved by a subset of users who've provided various hacks and software updates to keep them alive. I still have both of mine plugged in and running. I use them as clocks.
The lesson: If it takes more than a sentence to describe why someone would want one, the odds are not enough people will.
The Audible Player
It's a little unfair to label this handheld digital device a failure. True, Audible never sold a ton of them, but the $200 Audible Player, released in 1998, was one of the very first digital audio players on the market, almost four years before the first iPod.
So why didn't we all end up rocking out to Audible instead of Apple? For the simple reason that the Audible Player didn't play music. It was a single-purpose device for the single purpose  of playing audiobooks, which at the time were imprisoned on CDs or, even worse, cassette tapes that required endless swapping and storage space and were subject to all the vulnerabilities of physical media.
Content was downloaded to your computer from Audible's Web store, then transferred via a cable to the player. Given its two-hour capacity, you still had to do a lot of swapping and syncing to hear an entire book, but at least you didn't have to worry about your tape deck eating your cassette.
To its credit, Audible eventually focused its efforts on the content being consumed rather than on the device used to consume it. The company embraced the iPod early on, got itself out of the hardware business, and was eventually sold to Amazon in 2008 for $300 million.
The lesson: Understand what business you're actually in. Though the player wasn't a hit, it's one of the few #techfails that didn't end in tears.
Rich Jaroslovsky is an Observer technology columnist and vice president of SmartNews Inc. in San Francisco. Reach him at richj@observer.com or @RichJaro on Twitter.