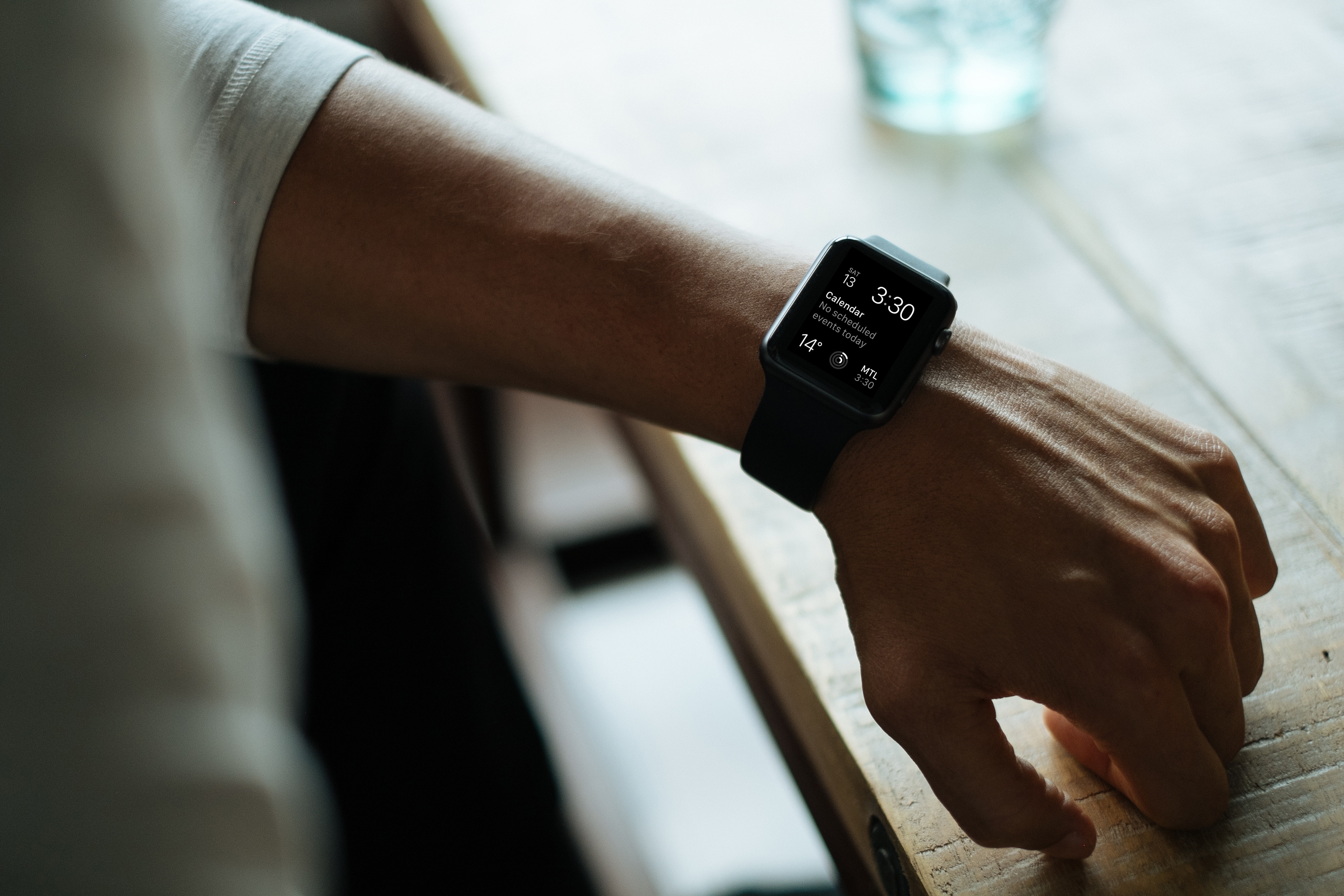 These days everyone is used to the idea of fitness. Many people started jogging, cycling or swimming to improve their health, and it is evident that most of them want to see and analyze their result that they could achieve more. Smartwatches are perfect for that, they have many built-in features that are great companions in exercising. Some of them have heart rate monitors, GPS, and sleep trackers. They collect exercising data that you could later analyze on your smartphone or computer. Therefore, I collected 15 best smartwatches that you could look at and use in your fitness training.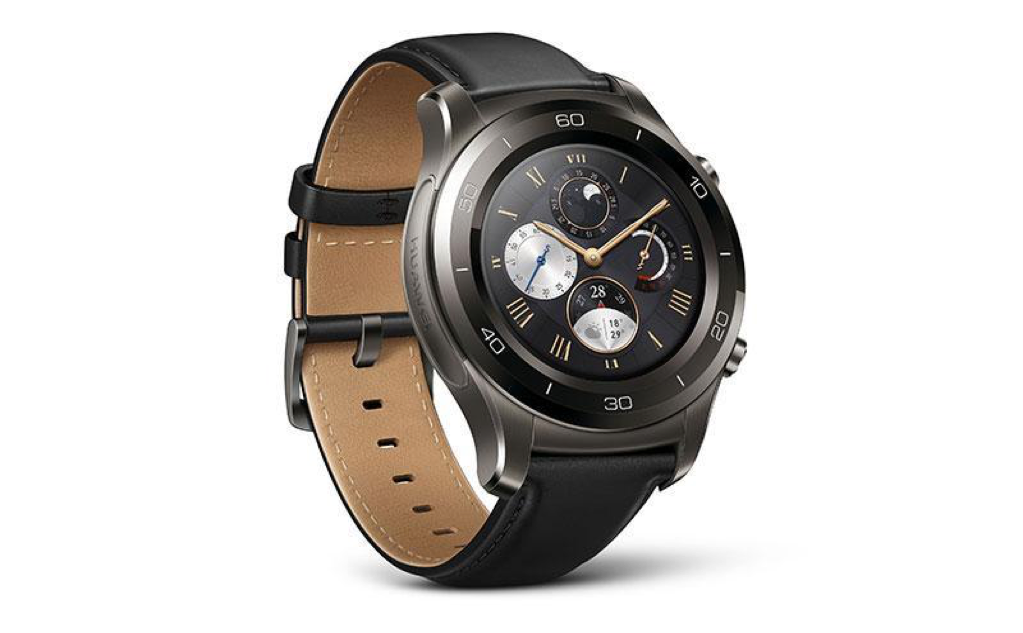 This is the third smartwatch from Huawei and one of the first to run Android Wear 2.0. Its software nicely focuses on leisure and fitness, and the watch has all features necessary for sports as well as GPS, NFC, heart rate monitor and even 4G connectivity. Furthermore, the watch is water and dust resistant because of that you can use it in the harshest conditions. The battery life stands up to 2 days, which makes sleep tracking possible compared to other devices. Also, it lets you go running or cycling without a phone due to its' real-time coaching and live GPS mapping. The watch itself will save you work-out data that you could analyze later.
Pros
Water-resistant

Built-in GPS and NFC

4G Network compatible
Cons
Relatively small screen size

Large bezels

A bit slow performance
Price starts at $299.99
Apple Watch Series 2 is the second smartwatch that comes from Apple, and as for the second attempt, it was really successful. The smartwatch itself does everything that it should. It nicely tracks your fitness and can give you navigation around places as well as it lets you pay with your wrist. Also, it is water resistant up to 50m, which means that you will not need to worry if it starts raining when you are outside and helps you track your swimming exercises. The watch is equipped with heart rate sensors and GPS. Also, it is compatible with third-party apps, Breathe app, and Health App on iPhone.
Pros
Built-in GPS

Water-resistant

Fast performance
Cons
Expensive

Short battery life

Not so many useful apps
Price starts at $369.00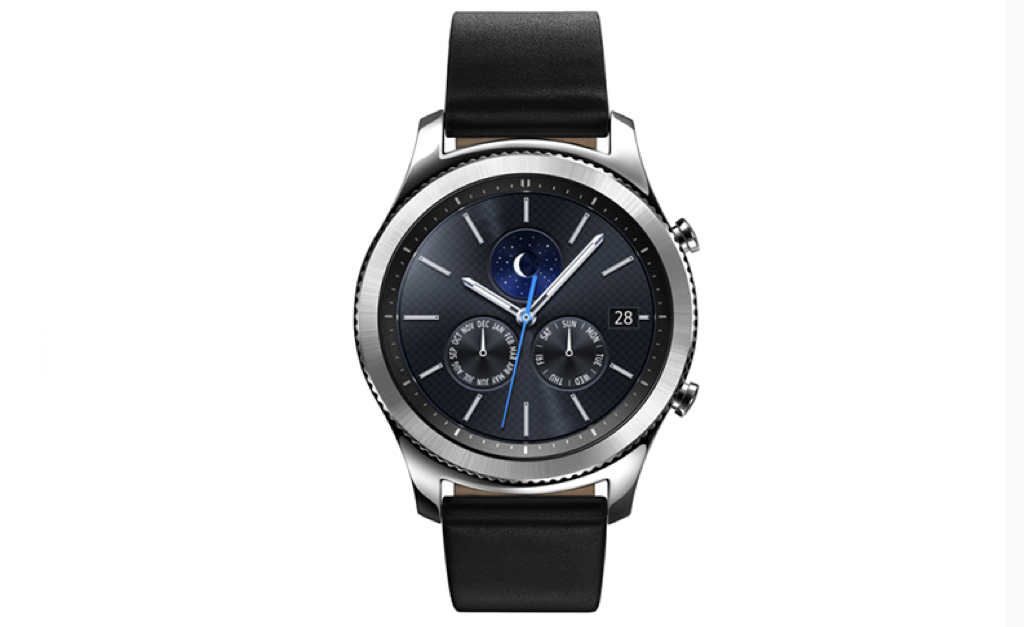 One of the best smartwatches out there both for iOS and Android users is Samsung Gear S3. It has a stunning display compared to other competitors, beautiful design as well as long battery life and built-in GPS. Furthermore, it perfectly tracks every sports activity despite the fact that for some people it could be too big for exercising. One of the great features of the watch is its turning bezel. It lets you answer the phone, turn up the volume and scroll through apps, messages and long text. Also, the watch allows you to make calls without a phone due to its built-in speakers.
Pros
Good battery life

Snappy performance

High-quality display
Cons
Size and weight

Lack of apps

Not fully waterproof
Price starts at $349
It is a great smartwatch for a reasonable price. Asus did a good job designing and building it, and this should be on your list if you are searching for the Android Wear watch. The ZenWatch 3 has a rather beautiful display, design, and perfect battery life that can easily be charged fast. The watch lacks some sports sensors like heart rate monitor and GPS. However, it is water resistant so you do not need to be afraid of getting water on it. Also, the Zenfit app will count your steps, accompany you through workouts and in a smartphone, you will get your daily activity analysis.
Pros
Fast charging

Vivid display

Fast performance
Cons
No GPS and NFC.

No built-in heart rate monitor.

Proprietary wrist straps
Price starts at $229.00
If you are searching for a smartwatch that was specially made for sports, here it is. LG made a perfect sports watch which entirely adapts to every sports activity out there. The watch not only monitors your heart and burned calories but also, tracks all-important strength training. Furthermore, it has 4G LTE connectivity that lets you make calls, send texts and browse through "OK Google" without a smartphone. The Android Pay feature of the watch allows you to pay for everything with the wrist quickly. Despite the battery life, it is a good buy.
Pros
Water and dust resistant

Vibrant display

Doesn't require phone binding.
Cons
Battery life could be longer

Lack of apps

Phone calls need a SIM card
Price starts at $249.00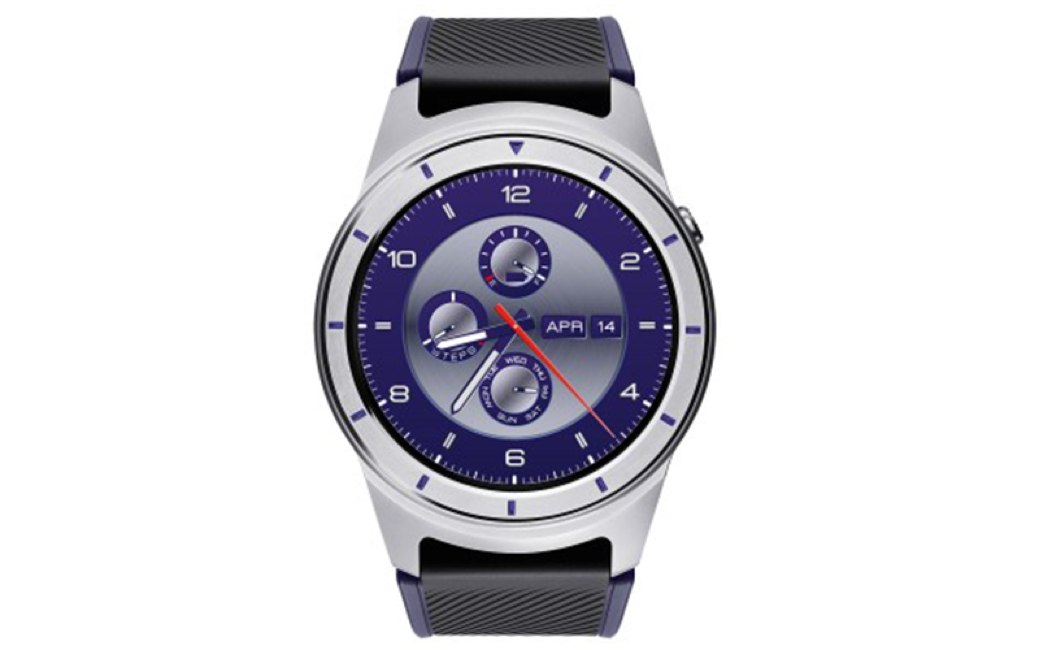 The Quartz Smart Watch is an excellent attempt made by Chinese company ZTE. It has a wide display with relatively vibrant colors, runs on Android Wear 2.0 and even has 3G. Furthermore, the battery life holds all day long which is a nice feature. The watch allows you to make calls, send text and enjoy simple fitness functions. Despite the bulky design and lack of fitness features, it is not a bad buy for that price.
Pros
Fast performance

Good price

3G Network connectivity
Cons
Big, cheap design

No NFC

No heart rate monitor
Price starts at $192.00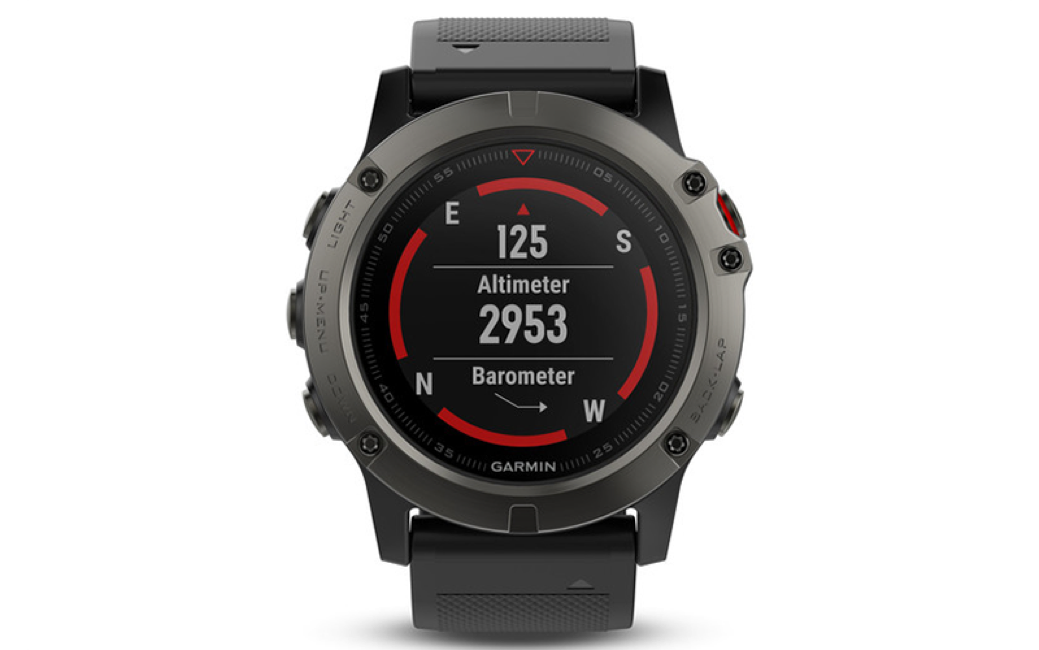 If you are searching for a heavy duty smartwatch, Garmin Fenix 5X is a perfect choice. The watch is durable and will hold on in any situation. It can track multiple sports, has built-in maps that will help if one gets lost. Also, it has a beautiful display, heart-rate monitor, training data that is made easy to understand and analyze. The watch itself is made to be used in outdoor activities and has TOPO U. S. mapping. Despite the high price, it is totally worth it if you need a robust watch for harsh conditions.
Pros
Built-in maps

Long battery life

Multi-sport tracking
Cons
Expensive

Heavy
The price starts at $599.99
Fitbit is known for great fitness watches and wristbands. The Fitbit Blaze is another great watch from them which is perfect for sports. If you want a minimal smartwatch only for fitness, this is a right choice for you. It offers a lot of stats from sleep stages, cardio fitness level, and it is easily transferable to any device for data analysis. In spite of some minimal smartwatch capabilities, the price is ideal for beginners and casual users.
Pros
Good battery life

Low price

Wrist strap easily changeable
Cons
No built-in GPS

No waterproof

Limited notifications
The price starts at $159.99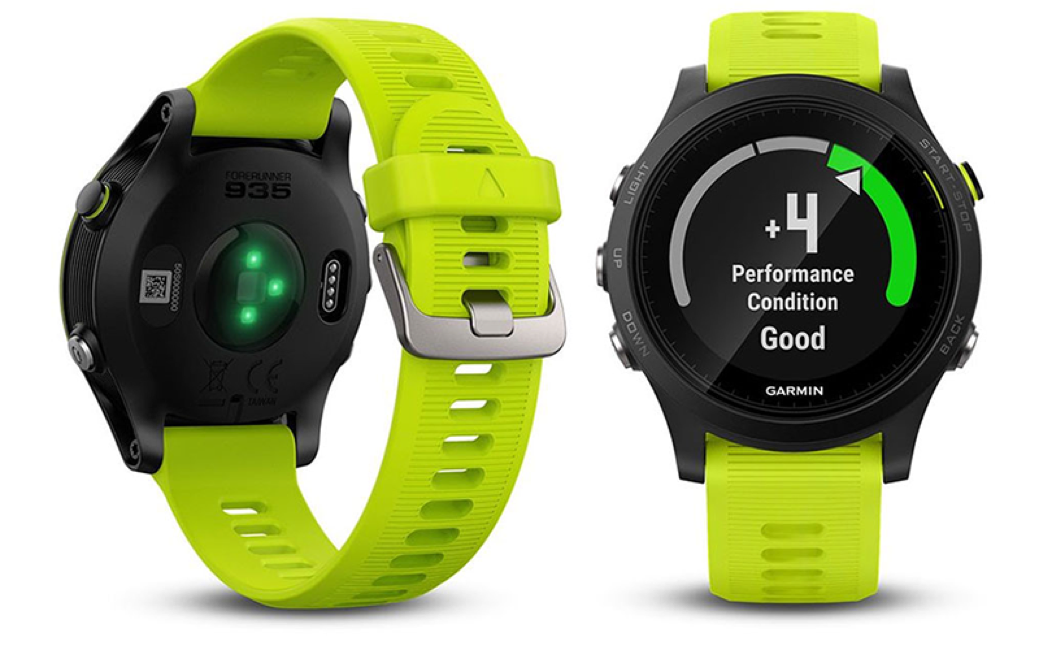 Garmin Forerunner 935 is a great successor of Forerunner 735XT. The watch is perfect in every aspect possible. It is ideal for runners, triathletes, ultramarathoners as well as for other sports because it is super light and slim. It has every sports feature that you could think of. Furthermore, the watch is water and dust resistant, you will be able to go for a swim and collect data from it such as distance through GPS, time, stroke pace and more. Also, it has an excellent battery life, it can last 2 weeks in watch mode, 24 hours in GPS mode, 60 hours in UltraTracTM mode.
Pros
Excellent battery life

Beautiful and light design

Multi-sport support
Cons     
Expensive

No music playback
Price starts at $499.99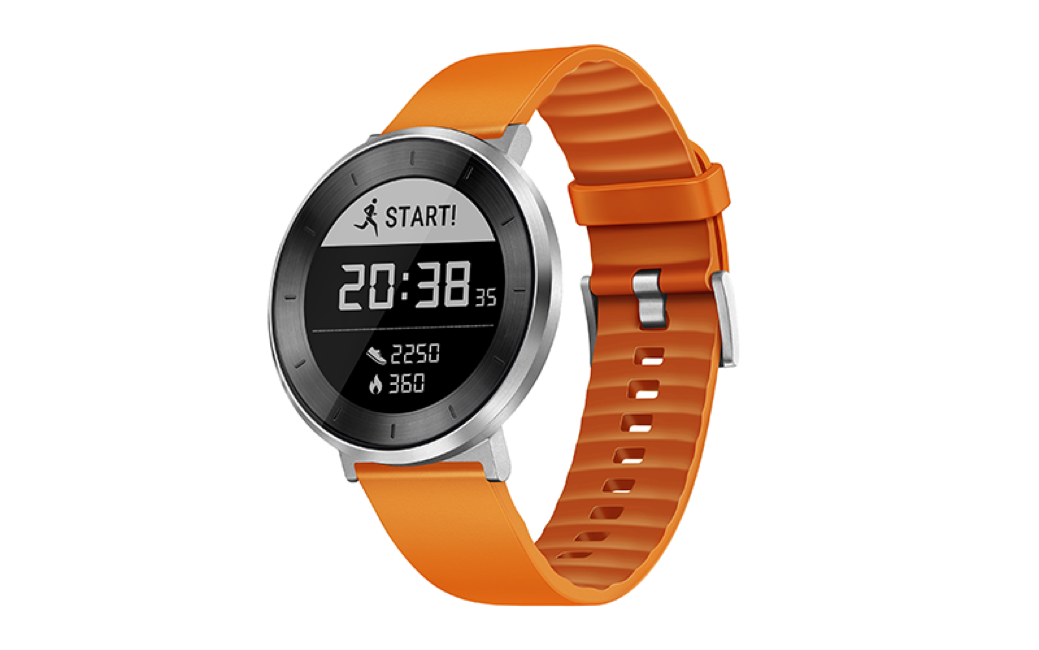 It is the first try of Huawei to enter fitness trackers' market. It has all the usual features such as heart rate monitor, sleep tracking, accelerometer and gyro meter. Moreover, it is water and dust resistant, and you will be able to swim or go to shower with it. The watch has changeable straps, multi-sport modes and the screen is always on display. The battery lasts up to 6 days. However, the life of battery strongly varies depending on usage of the watch.
Pros
Sleep tracking

Water resistant

Heart rate monitoring
Cons
Limited actions with notification

Syncing and other issues

Uncomfortable display navigation
Price starts at $129.99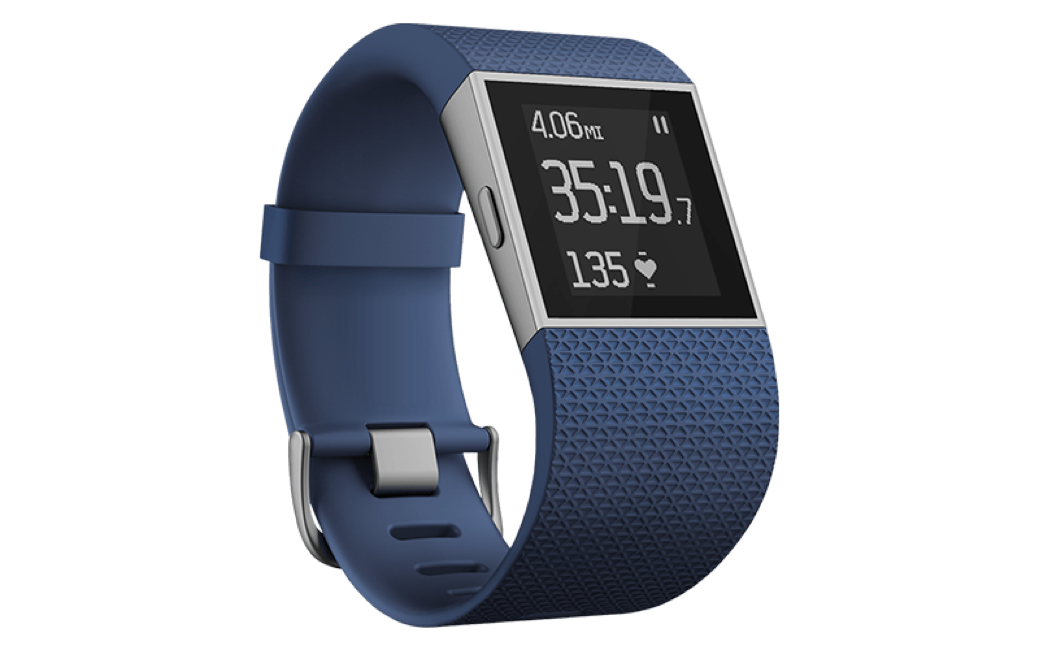 Here is one more fitness watch from Fitbit, and it is the most expensive and most powerful Fitbit to date. The Fitbit Surge is a watch that is perfect for casual runner, cyclist or marathoners. It has text and calls notifications, built-in GPS, heart rate monitor, and it supports music player. The watch can wirelessly be synced with a computer or smartphone and will provide you with a detailed exercising data analysis. Although the battery life is relatively long, it lasts only up to 10 hours with GPS. Also, the design could be more appealing and eye-catching.
Pros
Water resistant and robust

Built-in GPS

Heart rate monitor
Cons
Weak battery life when using GPS

Limited notifications

Sleep tracker not so accurate
Price starts at $199.99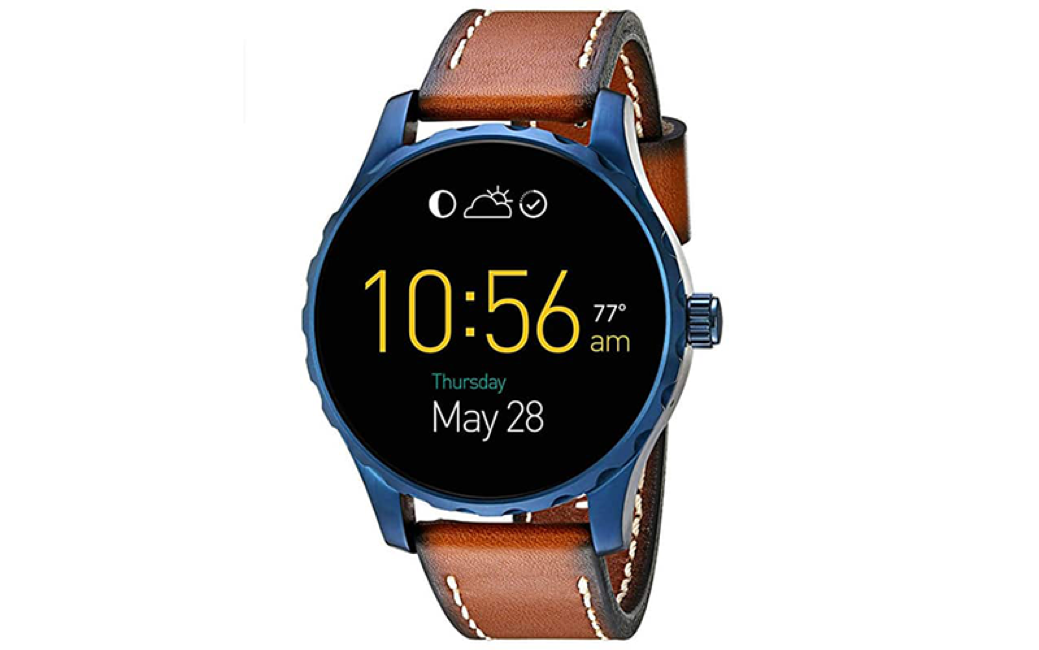 Fossil is a well-known brand in mechanical watches market, and now they are trying to enter the smartwatches market. The Q Marshal has a beautiful mechanical watch looking design that will appeal to almost everyone. It has a great vibrant display and swiping between screens seems fluent. Moreover, the watch has wrist-based music control, standard call handling abilities. Also, the battery life for this kind of smartwatch is decent.
Pros
Premium looking design

Solid built quality

Fast performance
Cons
No heart rate monitor

No built-in GPS and NFC

Black bar on screen
Price starts at $255.00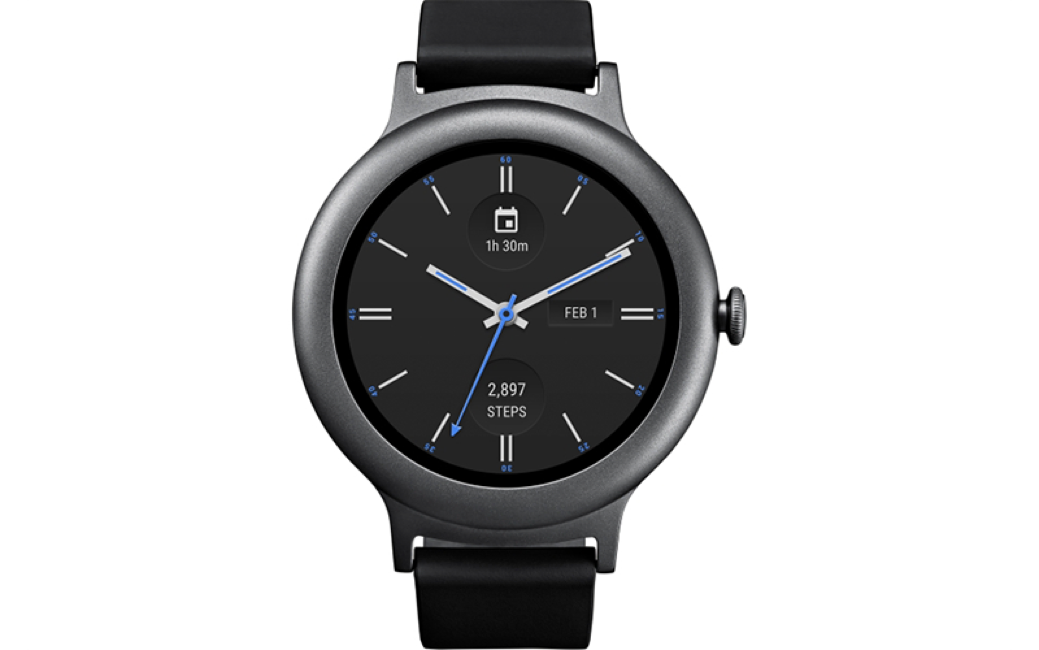 LG Watch Style is another great watch with a slim design from LG. The watch comes with Android Wear 2.0, and it supports both Android and iOS. Despite the great design and some great features for casual users, the watch lacks features like GPS, heart rate sensor and NFC. However, if you are not looking for a cheaper watch without GPS and heart rate monitor, it is an excellent choice.
Pros
Minimal classical design

Vivid display

Water and dust resistant
Cons
Battery life could be better

Lack of apps

No NFC for Android pay
Price starts at $249.99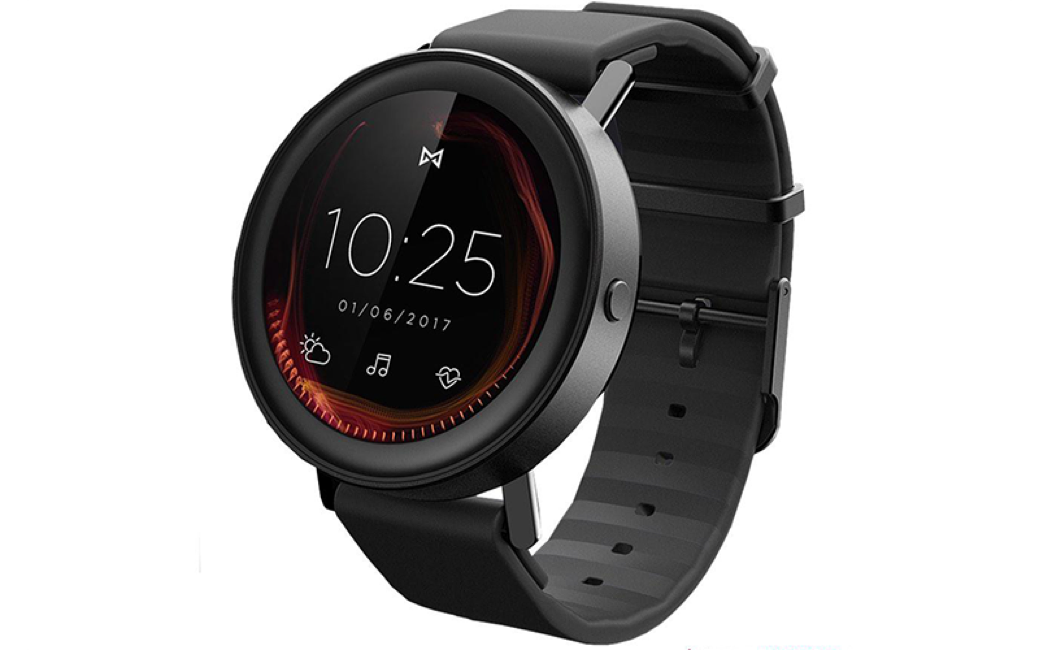 This is a first smartwatch that is made by Misfit. As we know, they are great at making fitness trackers, and it will be the most expensive of their products. The Misfit Vapor has heart rate sensor and sports' tracker. Furthermore, the watch comes with a bunch of essential apps like messaging, weather as well as GPS. Misfit said that it will be released in late summer of 2017, and it could be the best smartwatch of this year.
Pros
Large Vibrant display

Heart rate monitor

Reasonable price
Cons
Limited software

Quite thick
Price starts at $199.00
Moto 360 (2nd Gen.)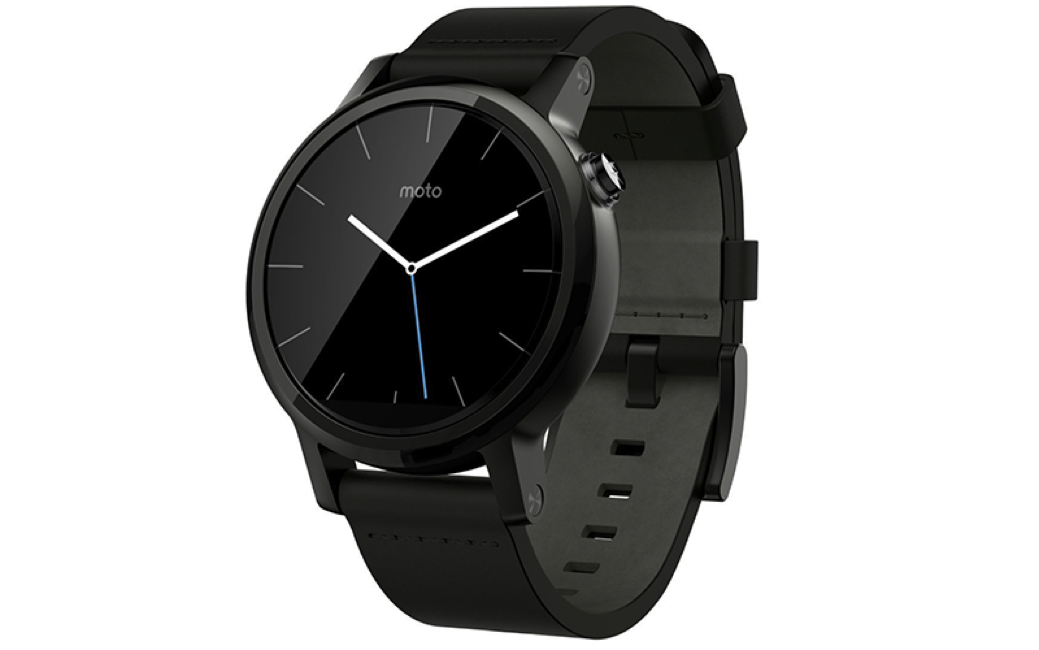 Moto 360 second generation is the second smartwatch from Motorola. The second version is slightly upgraded and better than the first one but not a big difference. The watch can easily be used in everyday activities like tracking your fitness activities, handling calls, and text notifications. Moto 360 has optical heart rate monitor and is compatible with Android as well as iOS. Probably the best part of the watch is that it is highly customizable.
Pros
Vibrant display

Optical heart rate monitor

Watch straps are easily replaceable
Cons
Battery could be better

Flat tire design

Black space at bottom
Price starts at $389.99
Justas Markus is the Founder and CEO of Just&Tom and JustasMarkus.com. He is a passionate traveler and blogger at Entrepreneur.com, Observer.com, Business.com, Influencive.com and others.