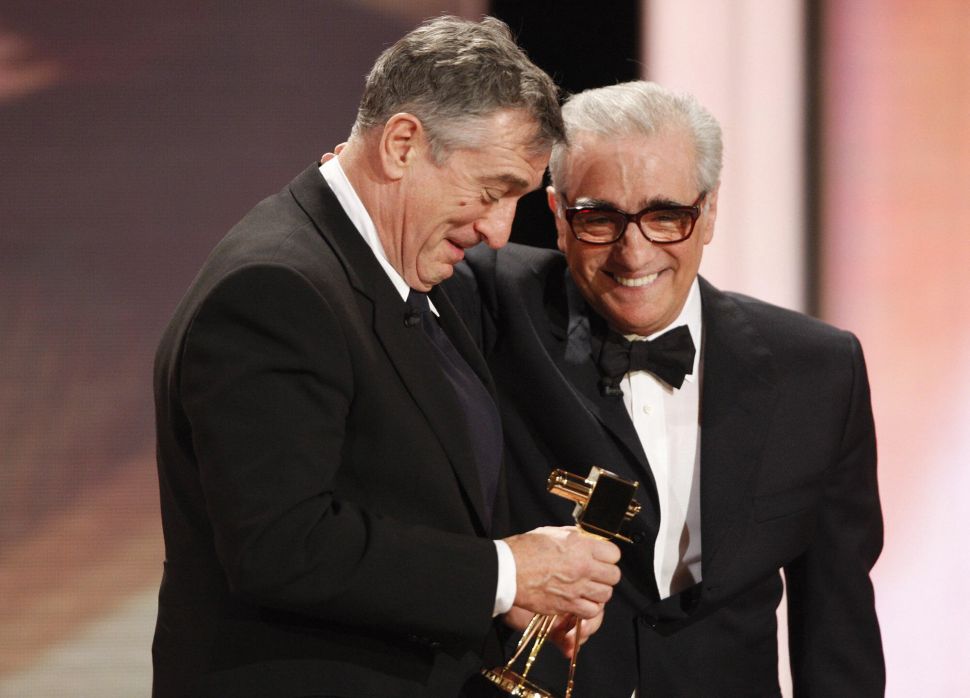 Production on Martin Scorsese's The Irishman will begin this summer, yet despite Scorsese's status as one of the greatest living filmmakers plus the film's all-star throwback cast, it seems like no one is talking about this bad boy. Well, we want to talk about it and you're just going to have sit there and listen.
Here's everything you need to know about The Irishman.
Return to Form
Scorsese is best known for gangster movies: Goodfellas, Casino, Mean Streets, The Departed. They're all classics, so it's great to see him return to the genre for the first time in 11 years.
The Irishman is based on the 2003 book I Heard You Paint Houses by Charles Brandt. It follows the time Frank "The Irishman" Sheeran spent as a real-life hitman working for the mob. Sheeran claims to have been involved in more than 25 hits for the mob and was allegedly part of the murder of legendary gangster Jimmy Hoffa, who went missing in July 1975 and was never seen again.
Despite the familiar territory, The Irishman won't feel like Goodfellas. Where that seminal Scorsese work was blistering with energy and panache, The Irishman is said to be a much more introspective and serious-minded as it picks up with Sheeran in his older age.
"The people are also older in 'The Irishman,' it's certainly more about looking back, a retrospective so to speak of a man's life and the choices that he's had to make," Scorsese told The Independent in May.
Familiar Faces
Scorsese and Robert De Niro have made a whopping eight films together, their last being Casino which was released in November 1995. The Irishman will be their ninth movie together and their first in 22 years. The timing couldn't be better as De Niro hasn't had a real impact role outside of 2012's Silver Linings Playbook — for which he was nominated for Best Supporting Actor — in recent memory.
Joining De Niro will be (drum roll please) Al Pacino, Harvey Keitel, Ray Romano and Bobby Cannavale. But perhaps the biggest prize is the return of Joe Pesci, who has just two credits this century (De Niro's 2006 CIA drama The Good Shepherd and 2010's flop Love Ranch). Before 2006, Pesci hadn't starred in a movie since 1998's Lethal Weapon 4.
The gang's all back together.
It's a Movie That Won't Be In Theaters
The Irishman will cost a serious chunk of change, $100 million to be precise. That's a budget normally reserved for summer blockbusters, not a hard-R gangster pic with aging stars of yesterday. So who's crazy enough to bankroll this project? Netflix. And we're sure happy they did.
The Irishman has been in developmental purgatory since 2008 with studios such as Paramount Pictures being scared off by the large price tag. But with Netflix trying to pair another cinematic winner with last month's Okja, The Irishman will finally see the light of day. It's the type of expensive high risk-high reward move Netflix is fond of taking as they continue to try and carve out some real estate in the feature film market.