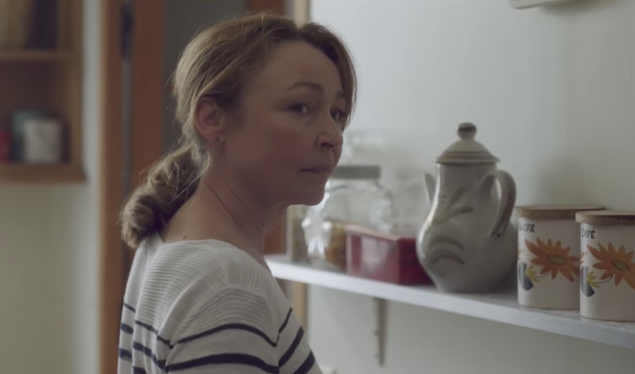 Of late, filmdom has belatedly become consumed with the notion that women behind the camera, as directors or writers, will alter the way movies represent women on screen. Exhibit A would be Wonder Woman, which was directed by Patty Jenkins and has grossed a mega $748M worldwide to date. But, perhaps, in our eagerness for equality, we've become a bit sidetracked. It may be my bias, but I don't think more women superhero movies will bring about change, nor will creaky vehicles like Paul Feig's tepid Ghostbusters, which flips the gender of the cast and slots hunky Chris Hemsworth as the generic sex object. The breakthrough I crave are movies—whether comedy, drama or action—where female characters are complex, even prickly, and shoulder the narrative arc. If that's the goal, then Martin Provost's The Midwife, in French with English subtitles, succeeds as a genuine female-driven film despite its male writer-director.
---

THE MIDWIFE ★★★

(3/4 stars)

Directed by: Martin Provost

Written by: Martin Provost

Starring: Catherine Deneuve, Catherine Frot

Running time: 117 mins.

---
The movie's title character in the still-waters-run-deep vein is in no way ornamental. Claire Breton (the moon-faced Catherine Frot) defines herself by her job delivering babies as a sage femme, working the old fashioned way, coaching young mothers to push and breathe and occasionally reaching in up to the elbow to unwrap an umbilical from around an infant's neck. Owen Gleiberman at Variety was put off by her being "a strenuously decent person, and that's part of her fuddy-duddyness." It's the critical equivalent of asking strange women on the street to smile. His back-handed compliment can be read as code for middle-aged and unsexy, and therefore of relatively minimal interest to the general (read: male) audience.
But Claire deserves recognition as a fully-realized character, a woman in stasis who must swim or die. Frot, working like Isabelle Huppert, keeps her face a mask so that her deep feelings infuse every movement of her body, and the smallest tick of impatience or purse of her lips has impact. Frot's Claire defines herself by her work (like so many male protagonists), which gives her a generous amount of satisfaction and self-confidence. However, when it comes to her personal life, she's stuck tighter than a breech birth. She stoically monitors her medical student son Simon (Quentin Dolmaire), bikes to her sterile suburban apartment outside Paris, and tends her garden allotment showing little interest in the flirtatious balding truck driver Paul (Olivier Gourmet) whose pick-up line is, basically, "Do you want some of my potatoes?"
No. Not really.
Where is the joy? The flavor? The zest? In other words, she's alive and functional, but is she really living?
Enter Catherine Deneuve as Beatrice, a volcano of a character, the extroverted former mistress of Claire's late father and a walking mess of gambler, drinker, smoker and meat-eater. After a 30-year absence, Beatrice returns to Paris to settle her affairs in the wake of a dire medical diagnosis. Reunited, the pair's shared chaotic past cracks the still surface of Claire's orderly life.
Deneuve is a force of nature, open and undone, working in the open-a-vein honesty of Gena Rowlands in A Woman under the Influence or Gloria. She charms. She blusters. She contradicts herself. Even if you've never watched Deneuve's chillier iconic roles (say, Belle du Jour) her visceral performance will leave you gobsmacked. There are so many colors to Beatrice: the wily cardsharp, the frightened cancer patient, the faded beauty, the robust lover of life, the flirt singing along to romantic songs on the stereo.
At its core, the drama is a character study. It gradually reveals the impact these two contrasting characters have on each other, excavating the past to unlock the repressed Claire and reveal hidden depths below the flamboyant Beatrice's surface. Despite their differences, the pair gradually inch toward each other with tenderness, empathy and forgiveness. And that hard-won grace between them reveals so much about the daily lives of women all over: how emotional meaning is embedded in our relationships and our ability to connect, to experience tragedy and allow it to transform us, to find our better selves in our capacity to love and be loved by others. And so, The Midwife carries the audience beyond the messy miracle of birth to understand the challenges of finding meaning and purpose as adults and the ongoing potential for redemption in the chaotic collision of human hearts.