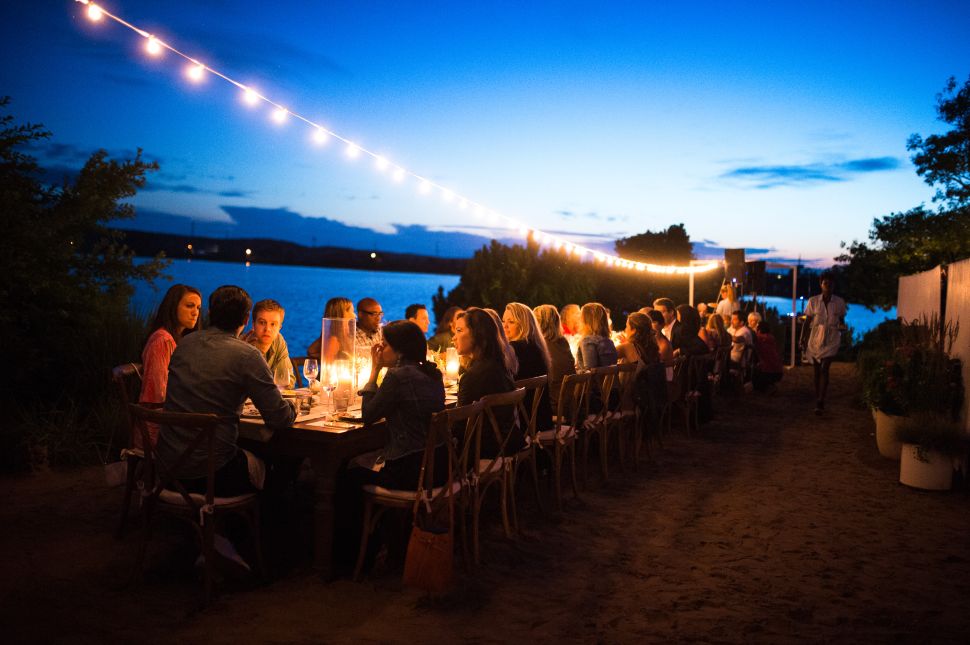 After the South of France, there is perhaps no place in the world more closely related to rosé than the Hamptons. Seriously, a certain bottle of this millennial pink colored vino, from the esteemed Wölffer Vineyard, has been known (for quite some time) as the "Gatorade of the Hamptons." But the reputation of this much adored tipple, guzzled by reality TV housewives and finance bros alike, falls far below that of its red and white counterparts.
"It was long considered an afterthought, a wine made with less attention to detail and craftsmanship than red or white wines. And, in many cases, that was true—winemakers just used the leftover grapes that didn't make it into red wine. Thus, many rosés on the market were bad," explained Kristin Tice-Studeman, a writer and wine expert.
"Consumers are definitely interested in drinking rosé more," confirmed Kimberly Livingston Prokoshyn, head sommelier of Rebelle. She noted that there's a greater variety of the wine on the market, which has broadened the scope of the category. "I think the next step would be collectors taking notice and adding rosé to their cellars, which is starting to be talked [about], because then the notion of rosé not being an ageable wine really is shifting and embraced by the market."
Now that the quality of wine is on the up-and-up, landing spots on serious wine lists around the globe, the culinary world is starting to follow suit. That's why Tice-Studeman decided to start a dinner series called The Rosé Project, in, you guessed it, the Hamptons. With input from Livingston Prokoshyn, who is in charge of the rosé lineup, plus wine experts including Paul Chevalier of Chateau D'Esclans, these elevated dinner parties have been generating quite a bit of buzz—pun intended.
"Our goal is to make sure that people learn a little bit about rosé," Tice-Studeman explained. "Conversation around wine often tends to be stuffy and polarizing, but the goal here is to make it educational and approachable, which is perfect, since rosé is probably the most unpretentious wine category out there." It helps that each of these invite-only dinners take place on the grounds of the esteemed Surf Lodge, right on the shores of Montauk's Fort Pond.
The Rosé Project has also attracted a list of innovative and world-renowned chefs who have taken part in transforming New York's culinary scene. Dan Kluger of Loring Place was the star of the first dinner on July 7, where he served a grilled strawberry salad, fluke crudo, roasted summer squash, dry-aged ribeye and arctic char. Livingston Prokoshyn paired the dishes with an array of Chateau D'Esclans rosé wines, including Whispering Angel, Rock Angel, Garrus and Les Clans.
What's next for this exclusive, but boozy, dinner club? Food from Chef Ari Taymor from Alma at The Standard Hollywood on July 20; Chef Melia Marden of The Smile will be whipping up a feast on July 28.
Delicious meals and impeccable vinos aside, these dinners have also attracted stellar guests including artists Lucien Smith and Richard Phillips, DJ May Kwok and Eyeswoon's Athena Calderone, but you don't have to be a media insider or esteemed fashion designer to get in on the wine-fueled action. The Rosé Project will host a brunch at The Surf Lodge on July 22—the $75 ticket includes access to an open rosé bar. Later that afternoon is when the boozy education takes place, thanks to the Women in Wine panel. Featuring notable names such as Marissa A. Ross, the Bon Appetit wine columnist, winemaker Amy Atwood, Alma's Ashleigh Parsons and The Rosé Project's own Livingston Prokoshyn, it will be an empowering and enlightening afternoon.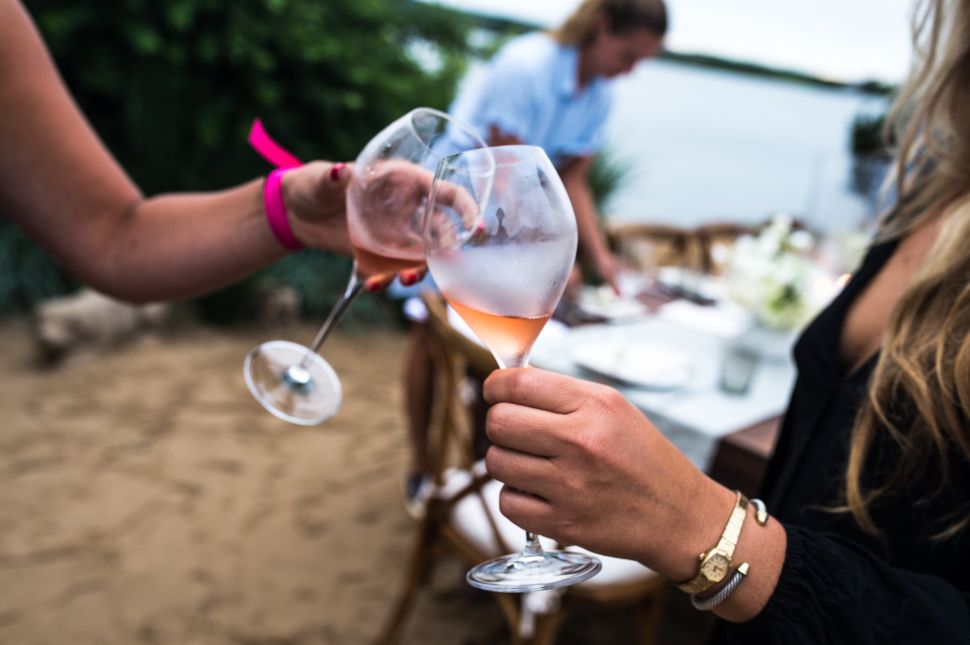 If a tryst to the Hamptons isn't in your weekend plan, don't worry, we gathered some rosé intel for you. We asked super sommelier, Livingston Prokoshyn, to fill us in on her favorite rosés of the summer. Consider these the must-haves for your next dinner party, beach day or Friday night in.
Leonine, Que Pasa Rosé, Languedoc, France 2016 — "I am obsessed with this wine and actually drank my case way too fast. It's a bit of a darker rosé made from Syrah, and a perfect mixture of fruit and snappy tartness that makes this perfect for all sorts of occasions."
Martha Stoumen, Teal Drop Rosé, California N.V. — "A delicious natural wine from California, blending of vintages and Carignan and Zinfandel. It's more textural than fruity, just kind of salty and mineral with a dry finish with added complexity from a touch of creamy, rich texture."
La Garagista, Lupo in Bocca Rosé, Vermont 2015 — "I love this wine! It is almost in a category of its own. Deirdre, the winemaker, will hold it back until she feels it is ready to be drank, so it's often somewhat already aged on release. It is a very complex rosé with tons of fruity savory notes and it reminds me of wild strawberry jam with mustard seeds and rhubarb. It's tart, it's fruity, it's bitter and it's herbal. It's just such a cool wine."