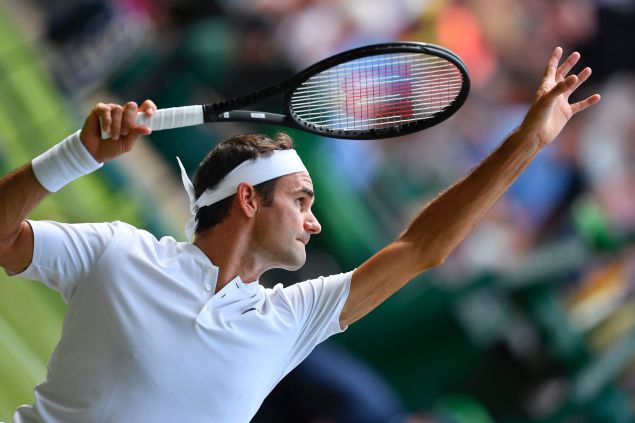 Wimbledon, the oldest tennis tournament in the world, has a new tone this year—and it's a dramatic one.
There are some scandals simmering at the tennis championships this time around that range from actual issues with the rules of the tournament itself to a player who's rumored to be having issues with his wife at home.
Numerous players are very much involved in the drama of the tournament, while others who are watching and commenting are participating in the drama in different ways. Despite this, it seems like both the players and the audience are less focused on the actual game of tennis this year and are more focused on the drama and press going on around it.
Federer and Djokovic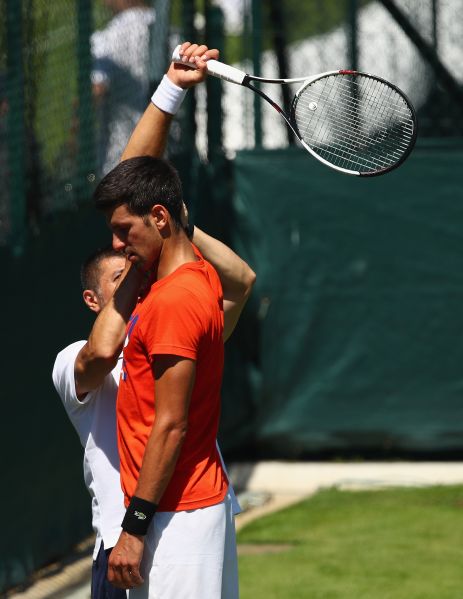 Top players including Federer and Djokovic are complaining that the standards should be raised because eight players—seven in the men's draw and one in the women's draw—have dropped out of the tournament.
The trigger for the two players was both of their first round opponents dropped out of the tournament with injuries; however, the retired players still get the money earned from qualifying, plus any further prize money resulting from further rounds.
Both Federer and Djokovic believe the rules need to change so that players aren't just in it for the money. They believe that some of the players who retired, even though they deserved to be there, should not have participated if they were not in the physical condition to play to begin with—and they should have given up their spots to players who were ready to take on the championship's challenges.
Andy Murray
A man who's injured but determined to continue on in the tournament is British tennis player Andy Murray, fan-favorite of the Wimbledon Tournament.
Despite his motivation to play through the pain, apparently he's appeared quite moody due to his hip problem, since it's messed up his practices and his ability to play in matches at Hurlingham Club last week to prepare for the heat of the Wimbledon matches.
This hip injury is actually a burden that Murray has dealt with throughout his tennis career for at least seven years. The pain seems to be affecting his confidence as well; however, not enough to damage his first-round match, as he beat Alexander Bublik and advanced to the second round.
Venus Williams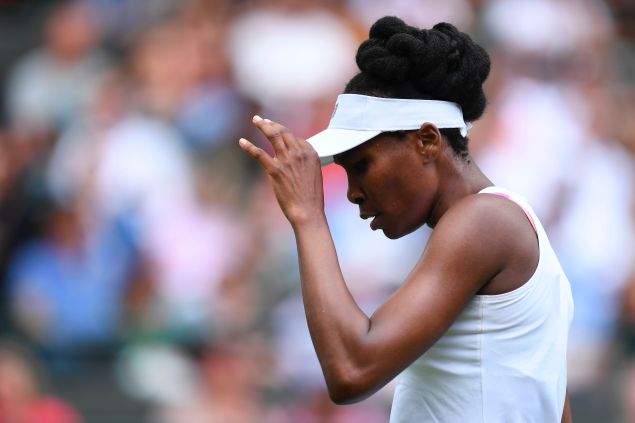 Despite winning her first matchup against Elise Mertens on Monday, Venus Williams is still, understandably in an emotional state after the fatal car accident she was a part of, breaking down during a press conference after being asked questions about her involvement. Williams attempted to explain how she was feeling to the press, but couldn't find the words and broke down in tears: "Yeah, I'm completely speechless. And it's just… I'm just…"
On June 9, Williams' car collided with Jerome and Linda Barson's car, where both passengers were inside. On June 22, Mr. Barson passed away and his wife, who was driving, also suffered from injuries. Police have indicated that the tennis player may possibly be responsible for the crash and a wrongful death lawsuit was filed against her on Thursday.
This isn't the only dramatic moment Williams has had in the first few days of the tournament. She actually caused a lot of controversy when she wore a hot pink sports bra during her first matchup, breaking the strict 'all white' rule of the championships. She changed out of the pink bra during a rain break in her second set against Mertens.
Williams seems to be able to focus on the game when she's on the court, winning her first Wimbledon matchup on Monday. Hopefully, despite this emotional, devastating obstacle, she will be able to find her edge during the second round against Wang Qiang.
John McEnroe
Also getting involved in the drama of Wimbledon is US tennis legend John McEnroe. As a BBC commentator, he shocked his viewers when he stated that Djokovic is having problems at home with his wife, comparing Djokovic to Tiger Woods.
The comparison is apparent for McEnroe, particularly when noting Wood's issues with his wife, commenting that "he has never been even close to being the same player." Whether or not his comments towards Djokovic were malicious, he claimed that the player "had some off-court issues with the family…that's going to throw you." He believes that these issues are affecting Djokovic's mental game.
This isn't the only drama he's a part of. He also sparked controversy when he stated that Serena Williams would probably be ranked 700th if she played against men, and that she's using her pregnancy for publicity, as she posed fully nude on the cover of Vanity Fair. He clearly isn't only commenting on the championships he's watching.
Pippa Middleton
Pippa Middleton is distant enough from the game that she's been able to transform this emotional and dramatic tournament into her own personal fashion show, stepping out of her seat in an adorable pink lace dress by Self Portrait. However, British press and public alike are questioning just how the Middleton siblings manage to snag the best seats in the house year after year. They certainly are Wimbledon winners again.