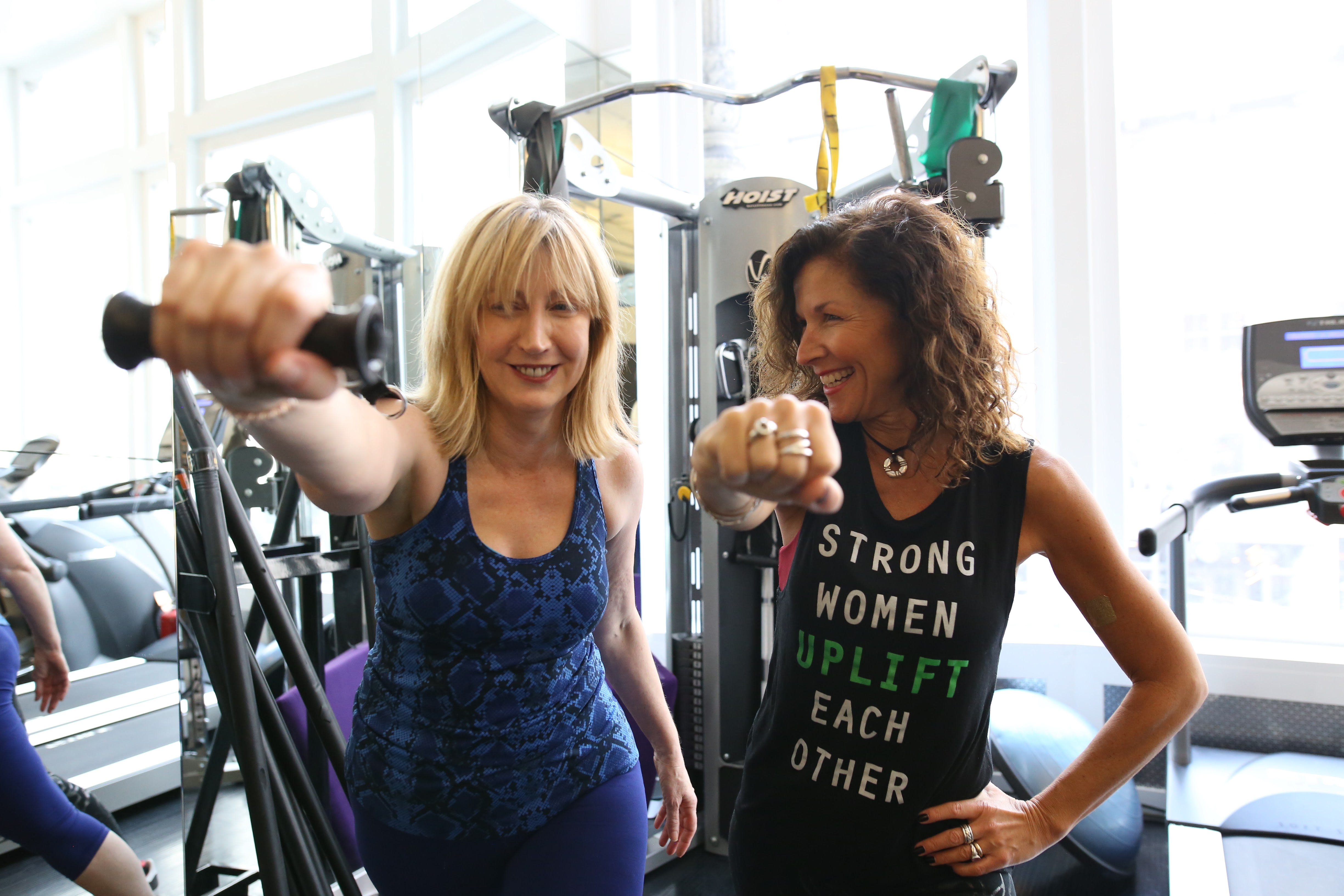 "We want to be a home for every woman—we want to expand from a fitness studio to a female society," Leanne Shear, founder of the women's only workout spot Uplift Studios, told the Observer. "There's an interesting confluence of the political landscape and the zeitgeist, women's progress in general—I think the time is right in a multitude of ways and it's all converging right now."
"These conversations in feminism and in politics are really just starting and, for me, it feels exciting to be at the forefront of that and to be able to have this conversation," Shear told us.
The former journalist started Uplift five years ago as a Central Park workout class, followed by an invite to have a glass of wine at a nearby bar. After Daily Candy covered the workout, Shear's client base grew overnight. When a workout was rained out one evening, the group gathered at a bar for hours and she realized how badly women needed an equally exclusive and inclusive space. Now, Uplift has expanded to encompass a female society, including career panels, retreats, day trips and events touching on hard topics, from fertility to mental health.
The women's only workouts mean there are no sweaty men grunting on top of you, desperate to show off how heavy they lift. Instead, there are personal trainers in the small gym outside, and circuit and strength training classes in a small room.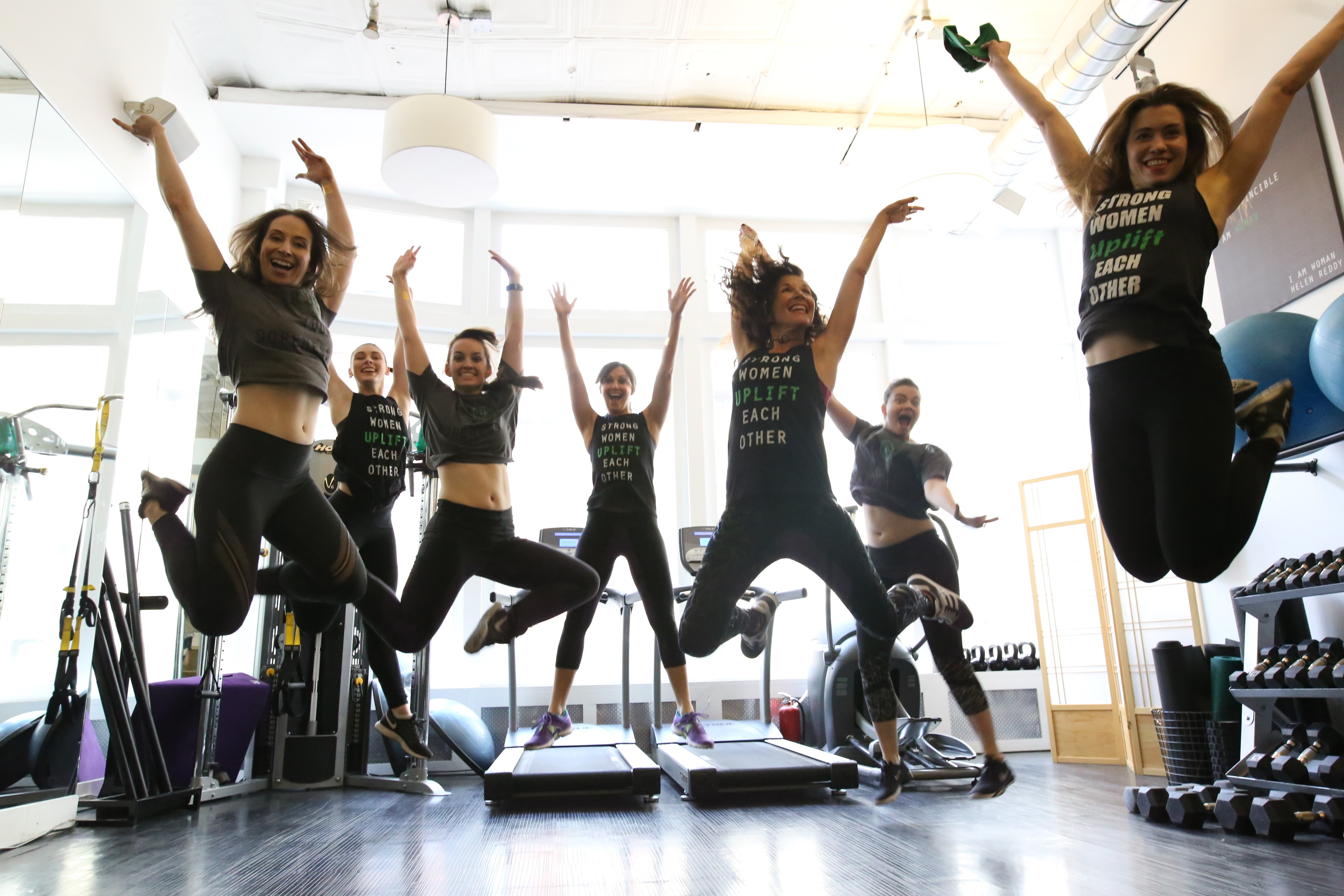 "I saw this very organic movement, with fitness being the conduit to reach out to lots of different kinds of women, to really be welcoming to different kinds of women, to make our classes accessible," Shear explained. The safety of the space means Muslim and Orthodox women, who are unable to workout around men, flock to the classes.
And much like Very Personal Training in Park Slope, another almost exclusively female space, Uplift's focus is not on creating seasonal bodies that are impossible to maintain—instead, the emphasis is on strength and inclusivity.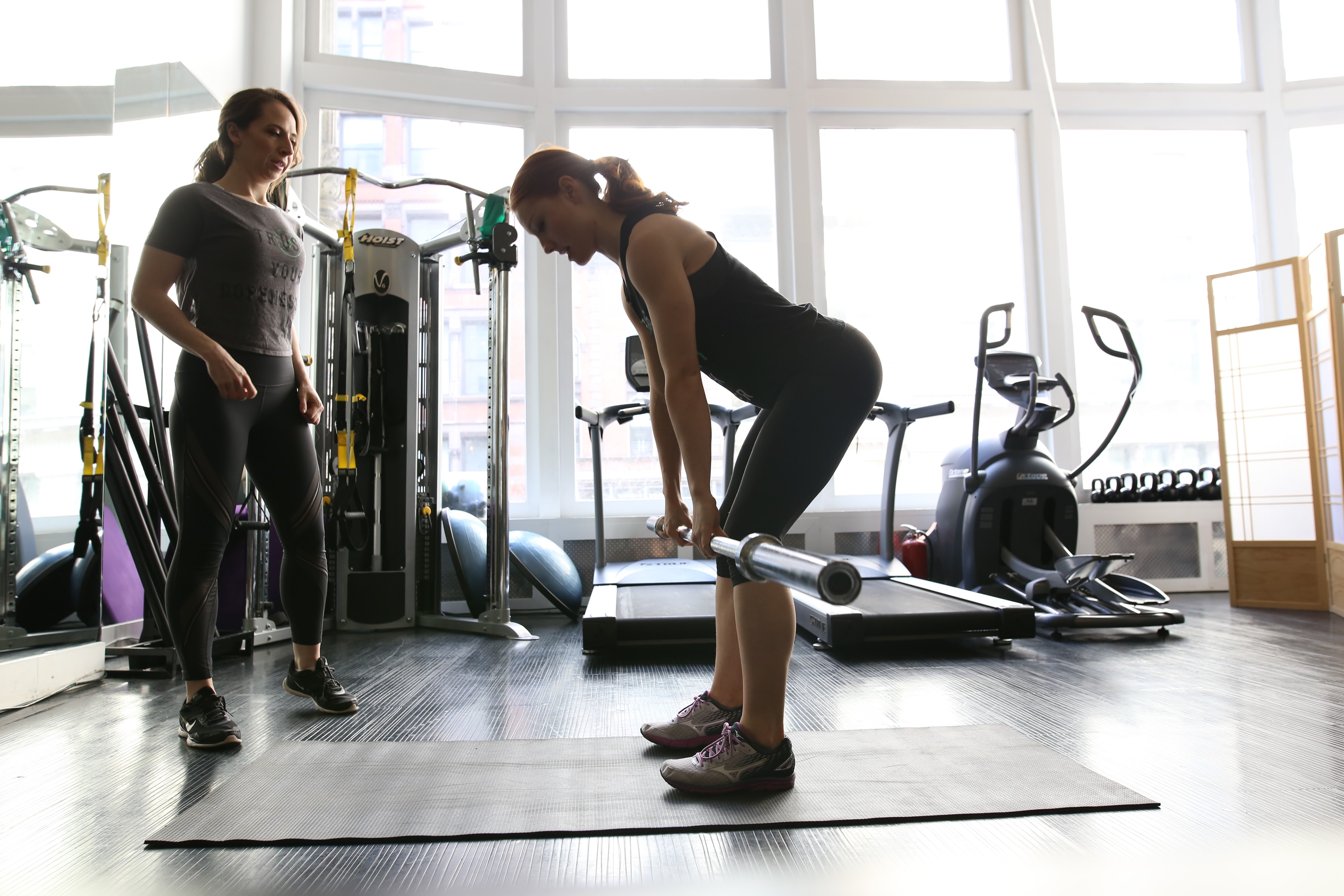 But unlike other old school women's gyms like Curves, the space isn't about hiding from men. Instead, it's about creating a supportive environment, with cheerful tank tops and a small snack bar. And while most female-heavy classes in New York don't have many male interlopers, it's nice to know there won't be a gentleman breathing heavily next to you at any point.
"There is a difference between a hide-out and a safe space," Shear agreed. She hosts classes outside, but still consider the space focused on reinforcing "safety and strength together and in numbers." This desire for women's only spaces has been seen in recent months at the Women's March, The Wing, New Women Space and music festivals.
While she started the space half a decade ago, the timing seems prescient. It's time to embrace a gym where there's encouragement, inclusion and absolutely no grunting.