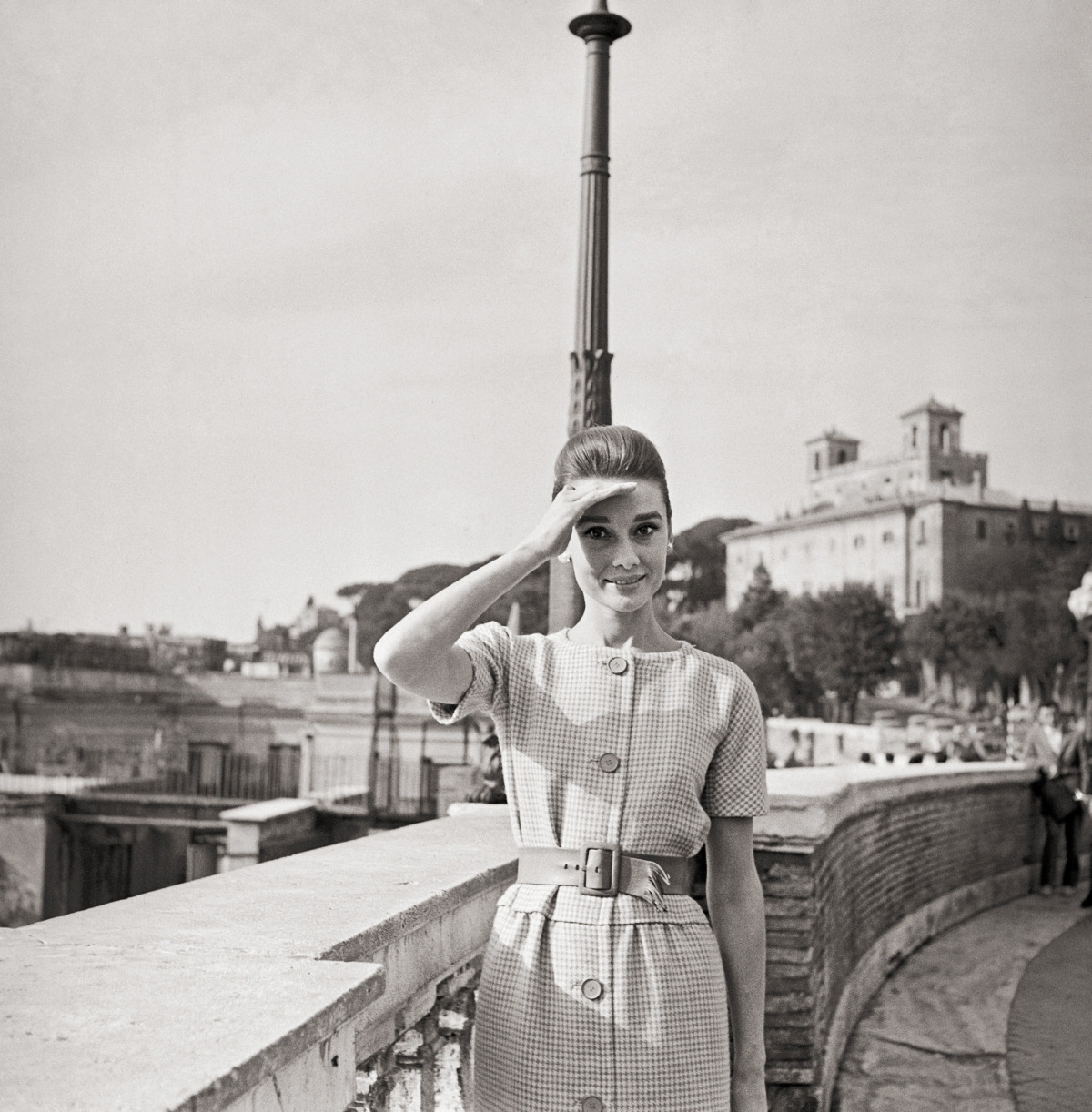 Tired of the traffic jams on the Montauk Highway or freezing under a swanky blanket at Malibu's top eateries? Consider the Italian islands of Capri and Sicily but first, go via Rome for a large dash of old-fashioned glamour. A great vacation is about rich experiences gathered in a short amount of time. It is also about sharing inside information.  No true A-lister has the time or patience for a D-list meal, a C hotel room or B cultural experience.  Exploring the old and curating the interesting, the new and the off–the-beaten path is what insiders want.
The assumption here is that sophisticated travelers have already thrown a coin into the Trevi or marveled at the Colosseum, by the way. If not, any top notch concierge can fix you up with the full private works. But here is my list:
Cool off without the gelato calories.
The number one piece of  A-List advice is to take a dip, and we're not talking onion.   July and August temps in Rome average in the high 80s and 90's. When it becomes infernally hot and the Italians flee to the seaside for the annual holiday of Ferragosto, which dates back to the Emperor Augustus (Aug 15- Sept 1) you will also want to keep cool. A number of hotels in Roma have pools and outdoor restaurants: the perfect way to spend the hottest part of the day; an al fresco lunch round  la Piscina!  Shop and tour during the morning and then cool your heels as you grab your swim trunks or bikini.  Even if you are staying at a hotel without a pool, your concierge can arrange a day pass for you at a hotel that does for a fee. Look like an A-lister as you do the breast stroke towards your Caprese salad and glass of Gavi. The De Russie boasts one of the most exquisite gardens in Rome,  replete with  tables and umbrellas and a A list spa and the Aldrovandi and  Waldorf Cavialieri both sport outdoor pools and adjoining restaurants. The lovely restaurant Santa Lucia offers a shaded garden near the Pantheon and sublime roasted grilled Portobello mushrooms with a kiss of olive oil and parsley. Mamma Mia!
The A-list:  The Hotel de Russie, Via del Buibino 9,  The Aldrovandi Villa Borghese,Via Ulisse Aldrovandi 15,  The Waldorf Rome Cavalieri. Via Alberto Cadlolo 101,  The Hotel Eden, Via Ludovisi 49,  Restaurant Santa Lucia, Largo Febo.
The best Roman fashion accessory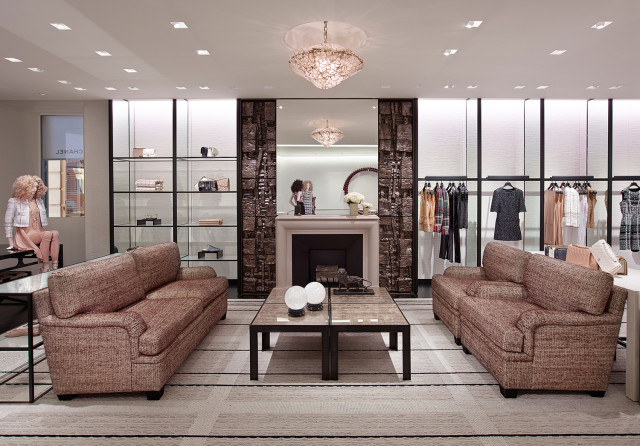 When in Rome, it's time to bring on your sunglasses game. True, you will always be judged by your shoes or bag but first they need to get past your shades. Sunglasses shopping in Italy is competitive but in Rome it takes on Olympic proportions. A great pair of dark lenses will shield you from the rays and give you cool, Cinecitta attitude, too.  Why not follow the Pope and Fellini to Ottica Spiezia.   Or for a broad selection, Efrati.  And once you update your look, wander down the via to the fabulous Mattioli jewelers and pick up a unique, handcrafted ruby ring based on the paintings of Seurat or make your way towards the Chanel or Bottega boutiques for that new bag of the season.
The A-List:  Ottica Spiezia,  via del Babuino,   Mondelliani,  Via  dei Bergamachi 49, Mattioli, Via del Babuino, 105,  Ottica Efrati, Via del Corso 161, Chanel, Piazza di Spagna 85, Bottega Veneta, Piazza di S. Lorenzo in Lucina
The best overlooked Museum and Museums of Coffee
There was a time when consumers weren't getting the VAT on the Via Condotti but Poets and artists came to Rome to ease their consumption, including  English Romantic Poets John Keats and Percy Bysshe Shelley. Keat's house and bedroom where he died at age 25, is a shrine to his talent and legacy. The small writers museum adjacent to the Spanish Steps may be one of the most overlooked by some who have their sights on Gucci or Bulgari below. Perhaps a little culture would enhance the consumerism! Afterwards, have a coffee where Keats and Byron hung at the lavish Antico Café Greco, their 18th Century version of Starbucks now celebrating it's 250th anniversary. One can also have a cappuccino at the Canova-Tadolini museum, once the atelier of Antonio Canova, the greatest sculptor of Italian Neoclassicism. Sip an espresso or glass of vino bianco among the busts of aristocrats and  monumental horses. Who said there isn't an art to making a cup of Joe?
The A list: The Keats- Shelley Memorial House, Piazza di Spagna 26, Antico Caffe Greco, Via dei Condotti 86,  The Canova- Tadolini Museum and Café, Via Del Babuino150 a/b.
The best Roman Jewish Artichoke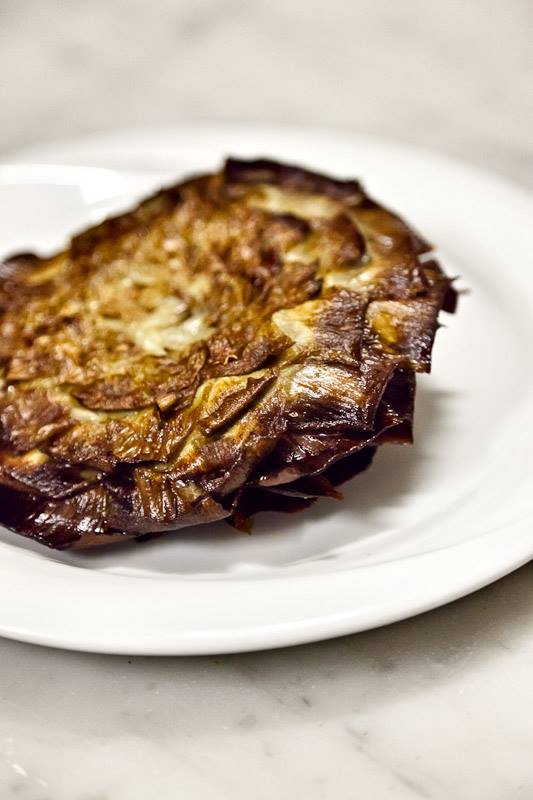 Even the internet sensation,  the Fat Jew, (10 million instagram followers)  might want this info.
The Roman /Jewish community is the oldest in Italy and has been living in Rome continuously for over 2000 years since the time of Judah Maccabee. There is even a menorah relief on the arch of Titus (constructed AD .82 by Emperor Domitian after his brother Titus's death).  That was plenty of time to perfect their most famous dish, the artichokes alla Giudia.-translation; the Jewish artichoke. These highly coveted morsels are tapped, salted and peppered and then flash fried  in olive oil,  where they open to create a  crispy, visual sunflower, that  has a slightly nutty flavor. Nonna Betta's are crispy and  sublime as only your Nonna would. Afterwards take a tour of the Great Synagogue of Rome, constructed in 1870.
The A list: Nonna Betta, Via del Porto d'Ottavia 16 ,  Piperno, via Monte di Cenci .The Arch of Titus, Via Sacra. The Great Synagogue of Rome, Lungotevere di' Cenci.
Best room with a view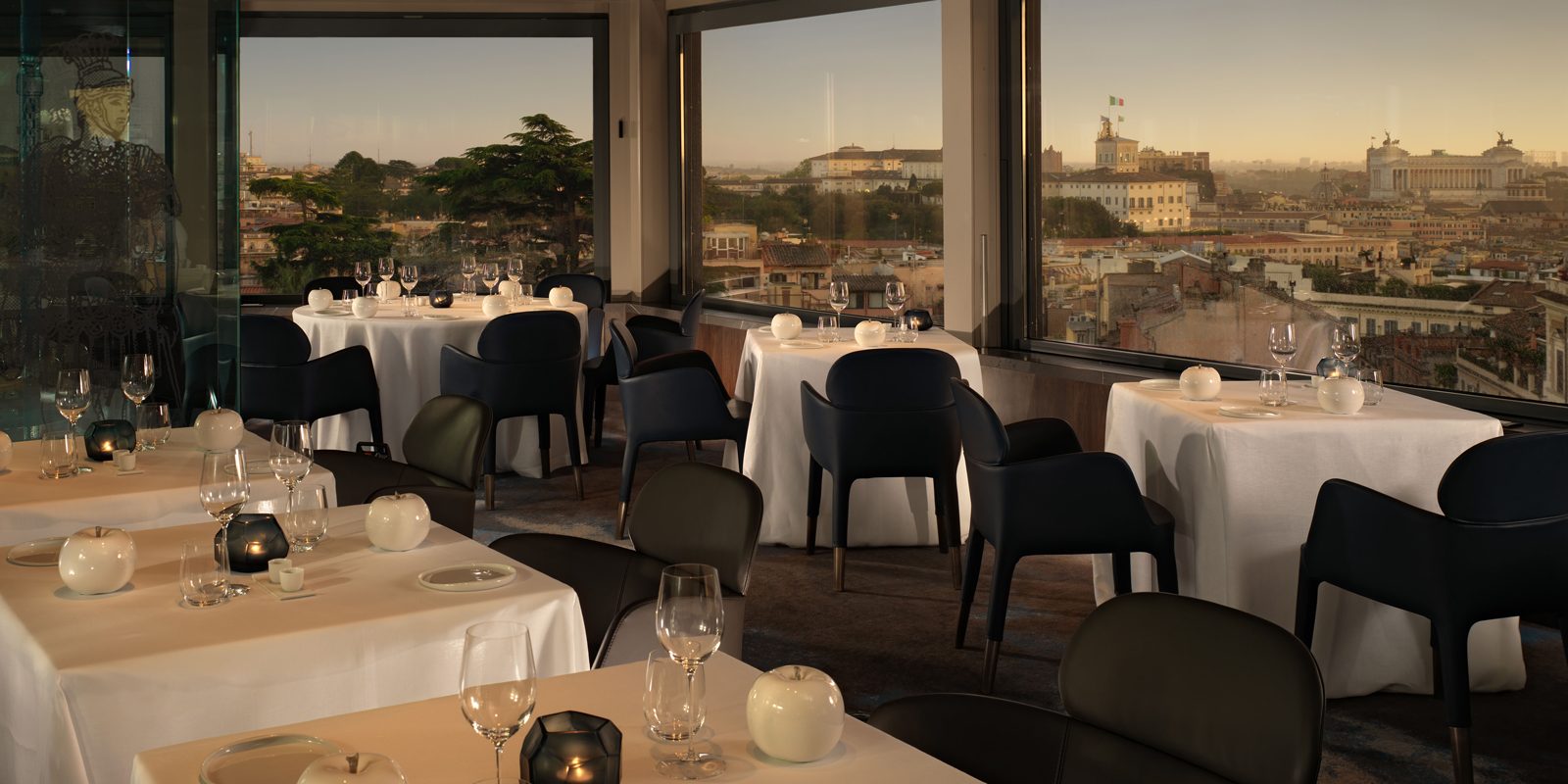 Enjoy a panoramic view of the eternal city while sipping an aerated Bellini on the terrace of La Terrazza. Views  include the spaceship like Dome of St. Peter's Basilica (designed by Michelangelo, Bramante and Bernini) and the Borghese Gardens,  all  while munching on small dishes of quail egg sized green olives and salty potato chips. What could be better? The only thing would be to visit or re-visit the Sistine Chapel where one is awestruck and always sees something new.   Michelangelo's face appears on two biblical figures? Can you spot them?
The A-list: La Terrazza atop the Hotel Eden, Via Ludovisi 49, The Sistine Chapel, Vatican City.
Best Egyptian Obelisks in Rome and other antiques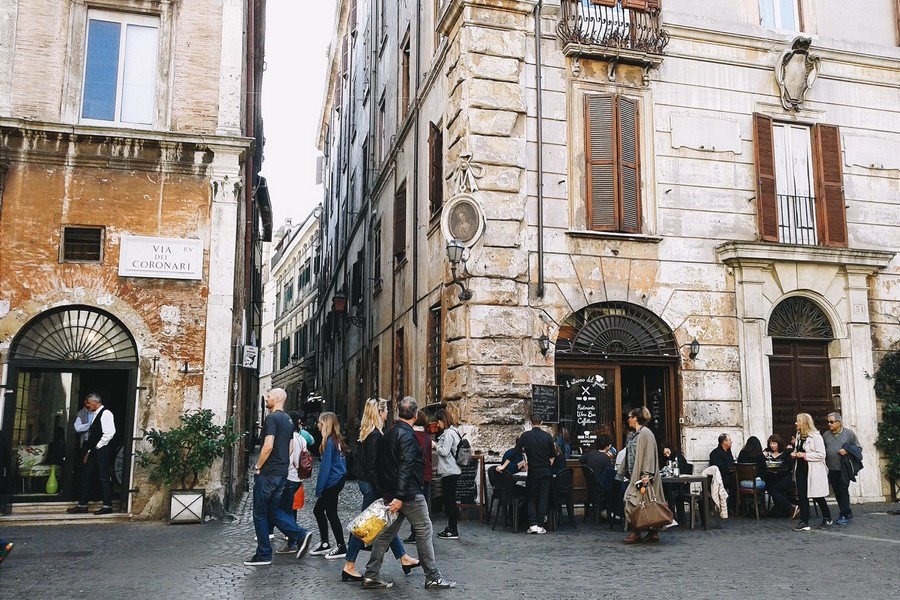 Cleopatra joined Julius Caesar in Rome in 46 BC and set the trends for women's fashion. In addition to her Roman foray  there are  8 ancient Egyptian obelisks that were taken from Egypt after the Roman Conquest.   How they arrived in Rome was a miracle of ancient engineering,  having the massive relics taken down the Nile,  then by sea and erected by  ancient cranes. If you are in the market for other antiques, visit the Via Dei Coranari,  a lovely lane featuring a charm bracelet of antique shops that stretch to the Castel Saint Angelo (originally commissioned as the Mausoleum for the Emperor Hadrian)  or the ever so chic Via Margutta for Mid century and creative jewelry.
The A-list: I won't list all 8, but the tallest standing ancient Obelisk in the world is the Lateranense  hailing from Amun in Karnak and weighing  in at 330 tons. It now stands in the Piazza di San Giovanni in Laterano.
The Best Roman orgy
Why only choose a restaurant solely on atmosphere when you can choose one by the best dish! (Also, don't overlook the old standards for a great meal.)
Best bistecca fiorentina and veal chop milanese- Girarrosto Fiorentino, Via Sicilia 46
Best Strawberry, raspberry and lemon risotto- La Rampa,Piazza Mignanelli 18
Best pasta- Homemade cheese ravioli with green butter and zucchini flower- Al Ceppo, Via Panama 2
Best  outdoor romantic Garden-  Da Romolo, Via de Porta Settimiana 8
Best  al fresco Breakfast and Garden for cocktails;  mini salmon burger sliders with  dishes of fresh ricotta, pistachio and olive oil drizzle – Le Jardin, Hotel  de Russie, Via del Babuino 9
Best Chicken with tomatoes and yellow and red peppers and
Best old school profiterols-  Tre Scalini, Piazza Navona 30-35
Best view- La Terazza, Hotel Eden, Via Ludovisi 49
Best Vegetarian option- Il Margutta, Via Margutta 118
Best people watching –  Dal Bolognese, Piazza del Popolo
Best presentation as art- Il Pagliaccio, Via dei Banchi Vecchi 129 a
Best Bellini- La Terrazza, the Hotel Eden, Via Ludovisi 49
The best gas station pasta.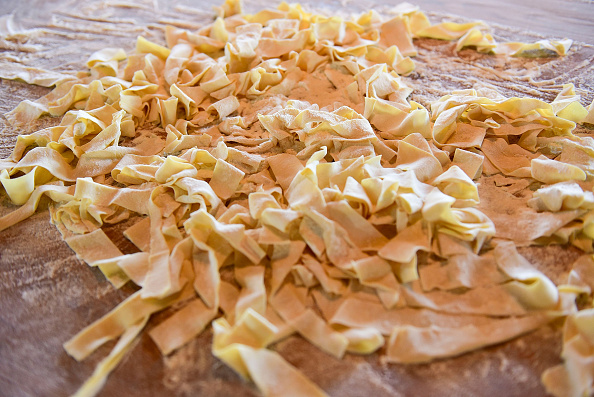 It is not untrue that the food in Italy is so fresh and good you can actually have a great meal in a gas station or as it is known in Italy; the Autogrill. I actually had a better pasta (corkscrew with tomato, black olives and mozzarella cubes and a glass of Chianti in a glass goblet than I did at a 5 star French chef's hotel.)  Whether it's a grilled Panini or espresso the truckers dine on, you can be assured that your  local Autogrill is top drawer. And don't forget to buy your driver lunch as well and he or she will get you where you need to go with less potholes and in a better mood.
The A -List: AGIP gas station chain, the Autogrill
Best Last night-Get thee to Getty's
If you have seen Rome on the way  to the outer Islands, why not spend the night before your flight at La Posta Vecchia,  John Paul Getty's  former seaside retreat on the  Roman coast and more convenient to Rome's Leonardo Da Vinci airport? The former 17th century post house (more grand villa) boasts a subterranean museum, an indoor pool,  an organic garden and oceanfront candlelight dining. It's the Italian version of Downton Abbey where you feel like an invited guest of the local aristocrats. And you won't have to fight the traffic to the airport.
The A-list; La Posta Vecchia, Palo Laziale 00055