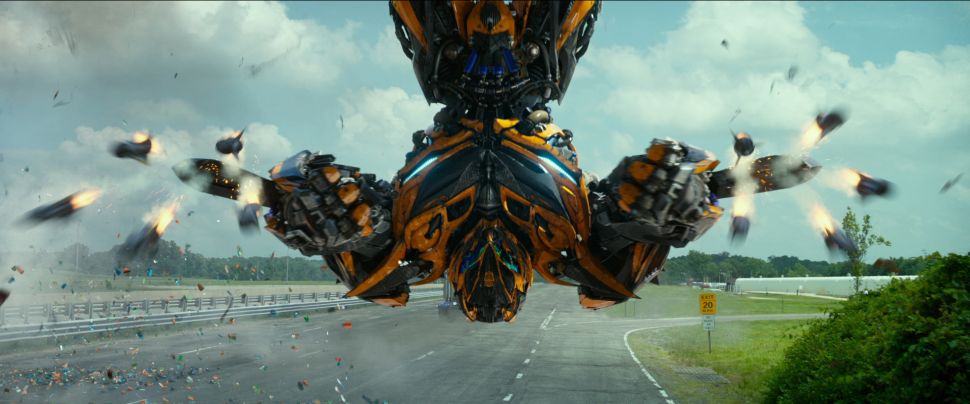 The Transformers movie are bad. The first one was fun and the rest of them have been plain old bad. Like pineapple on pizza bad. The last two Mark Wahlberg-led Transformers features have an average Rotten Tomatoes score of 16%, but since Paramount is still cashing checks, we're still getting these damn movies. So here's your helpful heads up on when to avoid the next one.
The first Transformers spinoff movie Bumblebee has just received an official release date of December 21, 2018, according to Deadline. The Travis Knight-directed solo movie began production today (Monday) and even though these movies have resembled a car crash both literally and figuratively, at least this one boasts a fun cast.
The Christina Hodson-penned film stars Oscar-nominated Hailee Steinfeld, Pamela Aldon, John Cena, Stephen Schneider, Jorge Lendeoborg Jr., Jason Drucker, Kenneth Choi, Ricardo Hoyos, Abby Quinn, Rachel Crow and Grace Dzienny. One of the issues with the main franchise has been its grueling self-seriousness; Michael Bay never seems to realize his films are about giant fighting robots. But with a cast like Bumblebee's, the hope is that they can go for a lighter tone and have some fun with the purposeful over-the-topness.
Bumblebee takes place in 1987 and sees the titular yellow car salvaged in a small California beach town junkyard, according to the outlet. "Charlie (Steinfeld), on the cusp of turning 18 and trying to find her place in the world, discovers Bumblebee, battle-scarred and broken. When Charlie revives him, she quickly learns this is no ordinary, yellow VW bug."
Okay, coming of age Transformers tale. Let's do it. Or, you know, not.