On Friday, two of the summer's biggest blockbusters hit the screen. Christopher Nolan's WWII film Dunkirk and Luc Besson's sci-fi adventure Valerian and the City of a Thousand Planets have more in common than just a release date, I suppose; they each feature beautiful stars-turned-actors (Harry Styles for Nolan, Cara Delevingne and Rihanna for Besson), each one cost at least $150 million, and each director is European.
The similarities end there. Dunkirk is shaping up to be a big success at the box office, and maybe in the awards circuit, while predictions for Valerian and the City of a Thousand Planets are a bit less optimistic. France's most expensive film to date, Valerian has a lot to prove at the box office.
Dunkirk has been receiving rave reviews, while critics make Valerian and the City of a Thousand Planets sound like a literal rave, a psychedelic light show with beautiful people but severely lacking in substance. I mean no disrespect to raves, of course.
Reviews of Besson's film generally praise its visuals, but lament its vapidity. They laud its beginning, but despair the way it quickly loses steam. Rolling Stone described it "as gorgeous as anything the French filmmaker has made and as empty as a Trump tweet." The L.A. Times declared it "a dazzling, dimwitted space opera." Entertainment Weekly just calls it "an epic mess," a phrase pretty common in the critical reception to this film.
To be fair, Peter Sobczynski gave Valerian four stars out of four, finding fault only with the character of Valerian and the character alone, in a review on RogerEbert.com. Those who do defend the film are generally quick to admit that its value is largely rooted in its arresting special effects.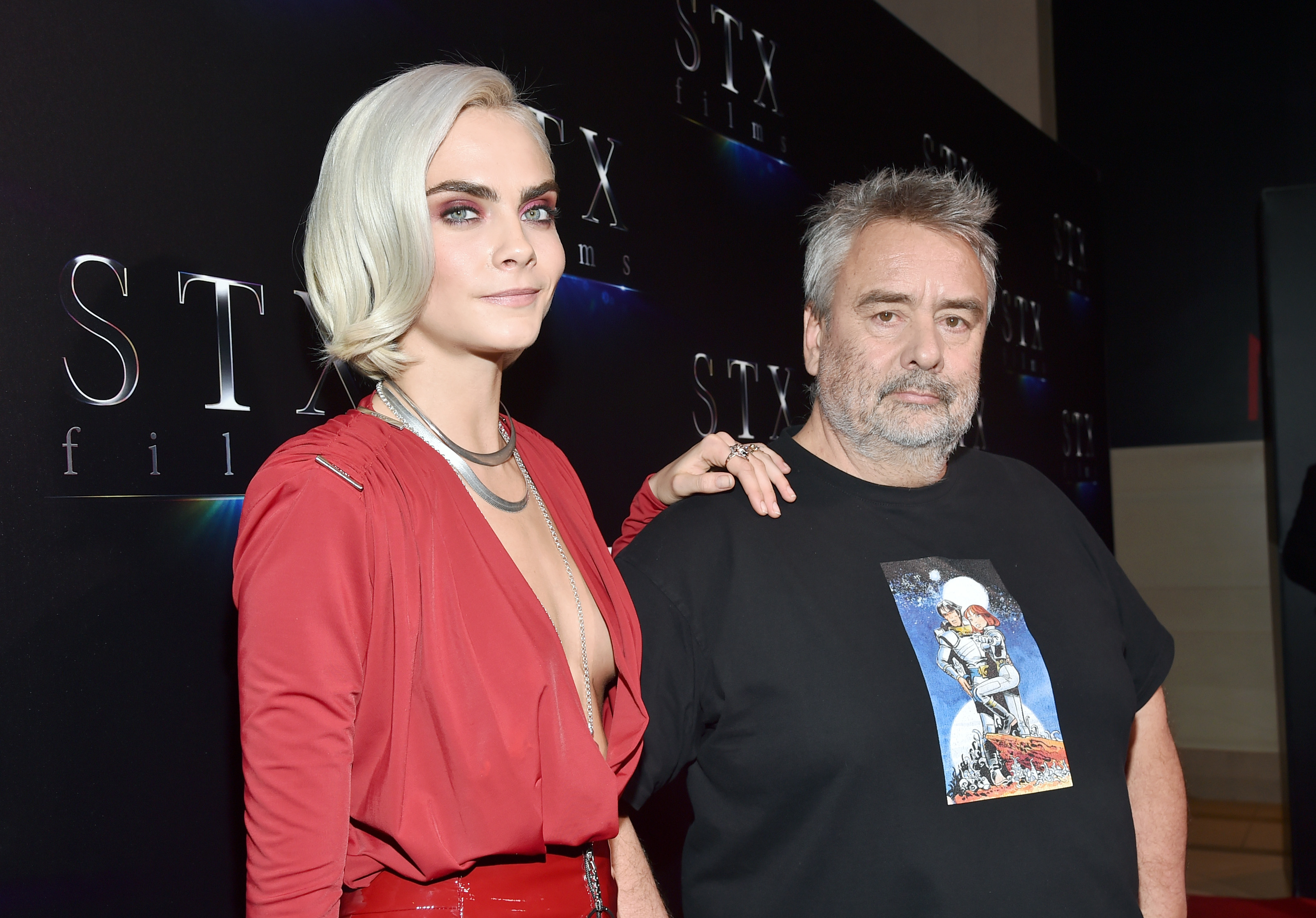 An unfavorable reception among critics won't necessarily doom the film financially. Suicide Squad was reviewed negatively but performed incredibly well at the box office last summer. Transformers: The Last Knight was received with almost universal revulsion by reviewers, but saw an OK domestic opening and did fairly well in the international market. The last two Pirates of the Caribbean movies were more or less panned, but made profits of hundreds of millions of dollars when including international ticket sales.
The above films, though, aren't exactly like Valerian. Besson's film, in contrast to the latest Transformers or Pirates of the Caribbean film, is not a sequel and is therefore unable to rely on the success of the previous films to boost its sales. Despite the terrible reviews, I saw the latest Pirates of the Caribbean because I had seen the early ones in my youth. Seeing the movie was a terrible mistake on my part, but it still raked in more than $750 million worldwide.
Besson's film is based on the French sci-fi comic "Valerian et Laureline", a series by Jean-Claude Mézières which some say Star Wars was, uh, heavily influenced by. But the comic has no major cultural significance in the U.S., and probably won't help Besson much at the box office.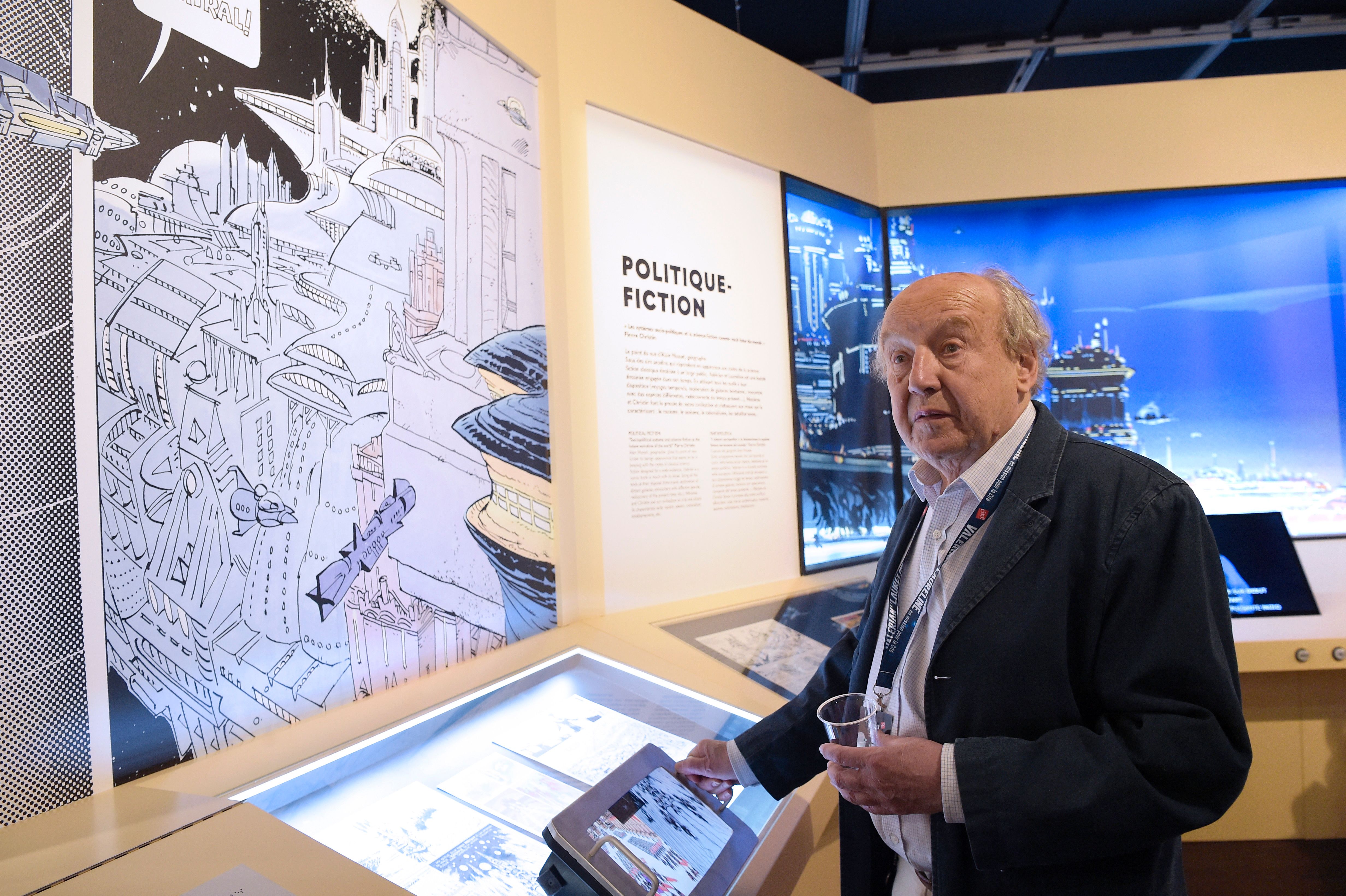 At least Besson has some experience with bringing effects-based sci-fi to theaters. He directed the 1997 film The Fifth Element, a futuristic, humorous, sci-fi action film starring a bleached-blonde Bruce Willis as a (flying) taxi driver in 23rd century New York City. The plot is a bit confusing, but involves an evil power in space, alien races, magical stones, ancient Egypt, and more than a few weird haircuts. Jean-Paul Gaultier designed the costumes, obviously.
The Fifth Element also included involvement and inspiration from Mézières, and its reception was comparable to that of "Valerian." The New York Times, in 1997, said that The Fifth Element looks "genuinely novel at times, thanks to the pulp exuberance of its electric colors and bold, jokey production design." But, as many are now saying of Valerian, the 1997 film "delivers that big badda-boom and nothing more. A positive 1997 review in Rolling Stone admits that "the plot is too incoherent to give away," assuring readers that "it's the eye-popping images that count." The film won various awards for special effects.
Box office numbers for The Fifth Element are impressive, all things considered, making a total of roughly $264 million on a budget of $90 million. In an interview with Entertainment Weekly, Besson said "when the film opened in the U.S., it was pretty slow," but that, over time, "it became a cult movie." He's not exactly right about the slowness, though; while it was considered an underwhelming release, a May 1997 New York Times article published fifteen days after the film dropped notes that "despite poor reviews," Besson's loopy sci-fi flick was "the No. 1 film over the last two weeks" in the country.
BoxOfficeMojo places the film's total lifetime gross at the #3 spot in the competitive "Taxi/Taxi Driver" category, so it clearly wasn't a flop.
Besson has to hope that viewers accept Valerian and the City of a Thousand Planets the way they did The Fifth Element, which was successful in America and equally successful, if not more so, in Europe. But the two films are different.
Vanity Fair's Richard Lawson compares the two films in his review of Valerian, and writes that Besson's latest venture shows the promise of The Fifth Element's many quirks that made it fun and unusual, but loses its charm by the second half. At the end, though, Lawson expresses optimism that over time Valerian will develop a following the way The Fifth Element did.
Last year, Luc Besson said that the world wasn't ready for The Fifth Element in 1997, but that the world has since gotten weirder and that Valerian would be easier to accept. Maybe he's right. Or, maybe, the weirdness of The Fifth Element is what made it so popular. Valerian seems less endearingly, hilariously weird, and more forcefully, aimlessly weird, if weird is even a word for it.
In terms of box office performance, The Fifth Element had the advantage of no significant competition in theaters when it released on May 9th, 1997. Valerian and the City of a Thousand Planets comes out on the same day as one of the most hotly anticipated films of the summer, if not the year, by one of today's biggest directors, Christopher Nolan. If Dunkirk bites off a big part of Valerian's potential audience, Besson's film may be labeled a box office flop, which will only further discourage people from seeing it.
Perhaps Star Wars and Avatar are the best models to preserve optimism in this situation. Neither one has been lauded for its story, but their special effects have built massive audiences (and massive profits). Besson has to rely on special effects, more than anything, to draw viewers and sell tickets. He may realize that fact, based on a quote from a Vanity Fair article.
"Everyone under 50 will go see Valerian, and everyone above 50 will go see Dunkirk," he said. If those under 50 prioritize two hours of stunning special effects over plot or acting, he's probably right. Otherwise, Valerian and the City of a Thousand Planets is in store for a rough weekend.