Vince Vaughn is ready to permanently offload his Hollywood Hills home—but he's barely even lived in it.
The actor purchased the two-story abode from actress Kate Bosworth for $2.38 million three years ago, but he and wife Kyla Weber promptly listed the 2,890-square-foot house as a rental. The investment property has been on and off the rental market with prices varying from $12,500 a month to $14,000 a month, but now the couple has decided it's time to officially bid adieu to the celeb-pedigreed home.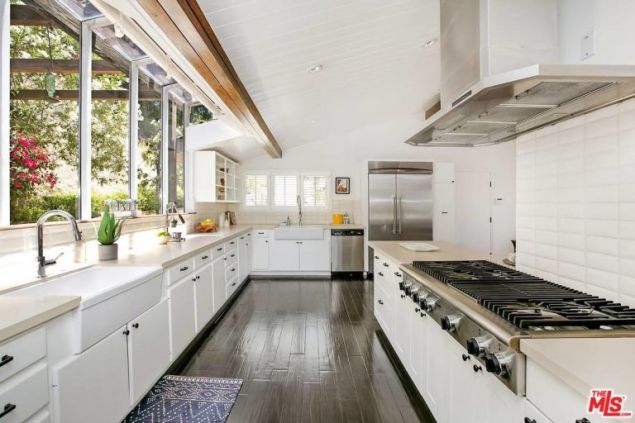 The three-bedroom, 2.5-bath house is accessed behind a long, gated driveway, and is described as "East Coast Farmhouse" in the listing held by Compass broker Karen Lower; a label perhaps aided by the stacks of firewood inside near the white-framed fireplace and the wooden picnic table out on the patio.
Double French doors open into the home, where one finds an open, airy floor plan on the first level, with a living room and dining room, as well as a den and outdoor patio. The kitchen is equipped with professional appliances and two farmhouse sinks. There are beamed ceilings and dark-stained hardwood floors throughout the Los Angeles house, which is up for grabs for $2.7 million.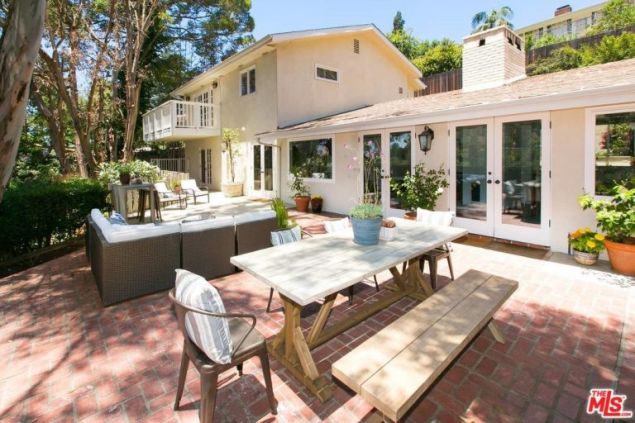 The master suite occupies the entire second floor of the residence, complete with a sitting area and a terrace that overlooks the pool and patio area. The master bath is fitted with a double marble vanity, separate bathtub and shower, plus two walk-in closets.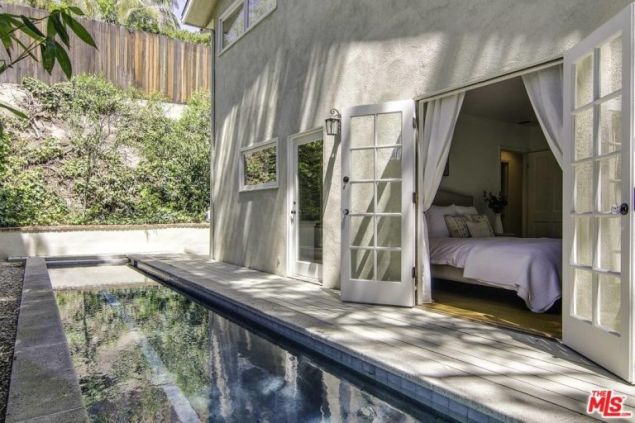 Outside, the one-lane lap pool is adjacent to wall of bamboo, and there are various cozy seating areas on the half-acre property, from which one can take in the 180-degree canyon views.
Indeed, the home is just "seconds" away from Runyon Canyon, per the listing, which is known for its hiking trails—you've surely seen one of your LA-based friends (or those visiting) post a photo at the end of the hike, with the Hollywood sign in the background. Perhaps a hiking enthusiast will scoop up this house.