It's sort of ironic that Virgil Abloh's first sunglasses collection for Off-White is in all-black. Save for the blue anti-reflective coating on the zero base curve lenses, there is not a touch of color in the three-piece collection and the brand's signature, vertically stacked lines are nowhere to be seen. Instead, there's extra-thick acetate and extremely dark lenses. Oh, and the frames are significantly more affordable than Abloh's usual designs, with each style priced at just $95, as it was created in collaboration with Warby Parker.
The three frames come in three sizes, labeled simply Small Sunglasses, Medium Sunglasses and Large Sunglasses. From the extremely oversized frames, which are ideal for hiding hungover eyes, and the more rectangular shape that are like a cooler version of Ray-Ban Wayfarers, you'll recognize that this is just three different interpretations of the same style.
"I welcomed the idea of bringing a unique concept to life, one shape extended and compressed to express a different emotion within eyewear," Abloh explained.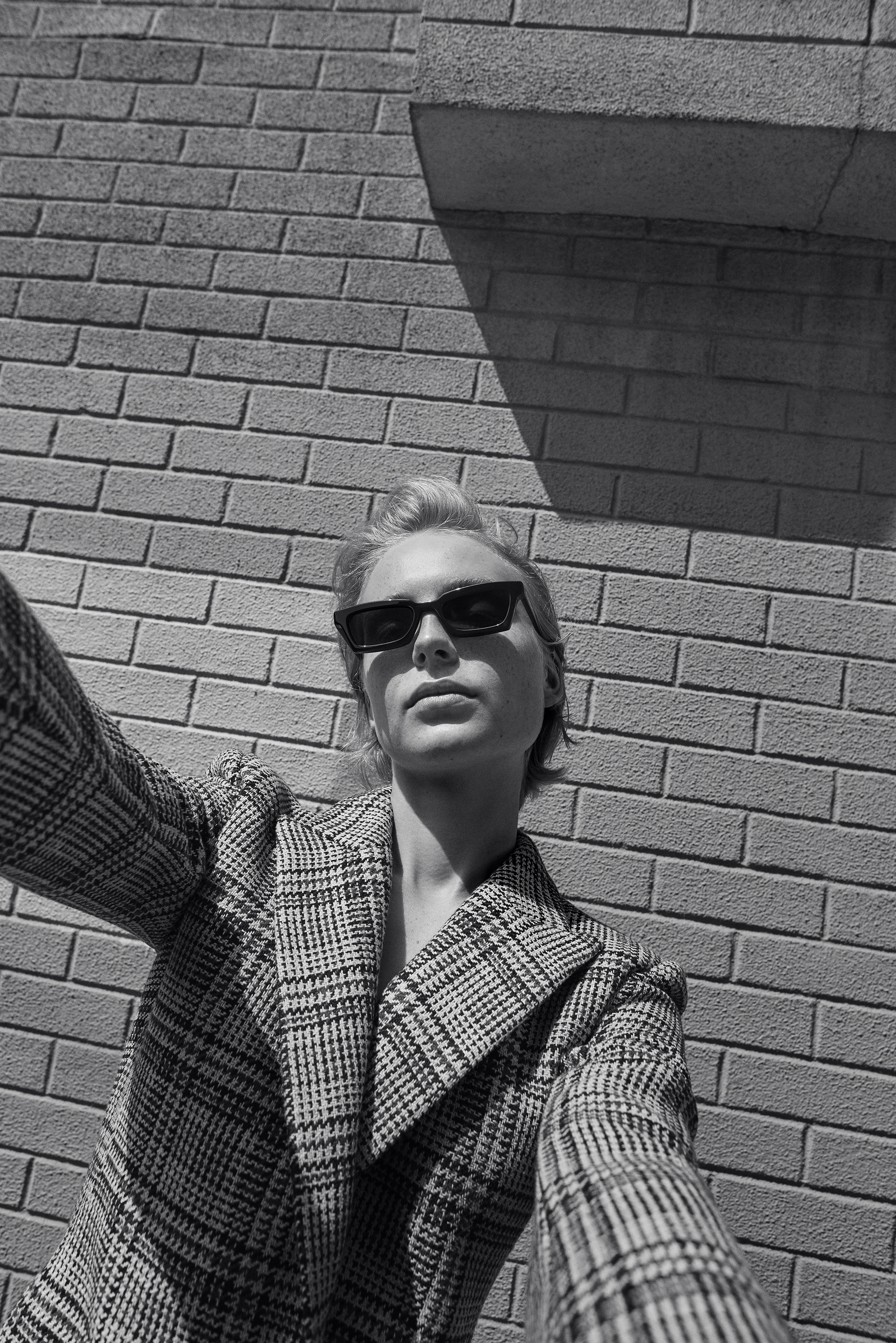 According to the brands, this was a match made in sartorial heaven. They point out that Warby Parker set out to "challenge an established industry," while Off-White aims to "challenge an established aesthetic." But they can both agree that good, high-quality design is a must in life. Hence this collaboration coming to life.
"It only feels natural to collaborate on a frame that's equal parts accessible and elevated,"said Neil Blumenthal, Warby Parker co-CEO and co-founder.
The glasses hit Warby Parker stores today, plus the Off-White stores in Toronto and New York. Manhattanites shopping for these frames even have the opportunity to meet Abloh, as he will be making a personal appearance at the Warby Parker store on Greene Street from 6 p.m. on. Hopefully the glasses won't sell out before then.