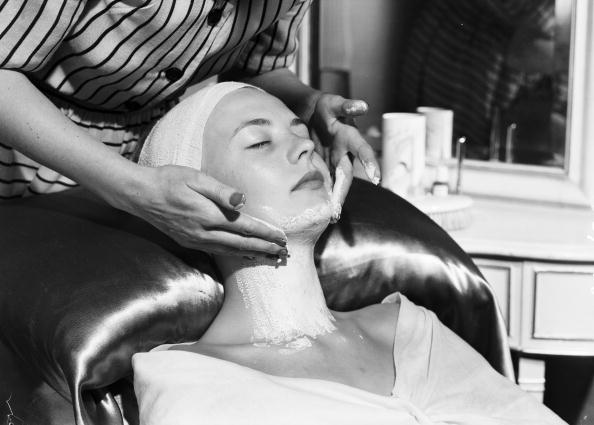 Nanotechnology, nanoparticles, non-nano…initially these terms reminded me of Bunsen burners, the slight stench of formaldehyde and my 6th grade science classroom. But today, customers are doing their homework and becoming very savvy on their beauty product ingredient knowledge. They are empowered with information and they are not just stopping at "bad" ingredients. They want to know about traceability, the sustainability of these products, in addition to a guarantee that suppliers are ethically treating their workers. Consumers are demanding higher standards for their beauty products, but the U.S. is woefully behind the times when it comes to any kind of cosmetic regulations.
As a retailer in clean beauty, the team at Credo has found that there are waves of hot topics on ingredients or controversial issues. Recently, customers have been walking into our stores almost daily asking for "non-nano products," so we knew it was time to learn more about this scientific-sounding ingredient.
So, what are nanoparticles? In personal care products, most nanoparticles serve as delivery agents that help other ingredients penetrate into the skin and homogenizing the distribution of colored pigments in cosmetics. In sunscreens, nanoparticles making the formulas less greasy and more appealing. As the name might suggest, nanoparticles are so teeny tiny, that they are actually invisible to the human eye. In fact, they are smaller than a human cell and they come in all different shapes and sizes.
If you're a cosmetics manufacturer, you're psyched, because nanotechnology is extremely effective—and you get a bonus if your product performs really well. But like all new ingredient technology, there are unknowns in terms of nanomaterials and their effect on human health and our environment.
Nanoparticles do provide that uniform and lustrous sheen and create silky textures, but those found in loose powder or spray form could be the most harmful, as they put you at risk for inhalation. That rings especially true if the loose powder or spray contains Titanium or Zinc. When inhaled, nanoparticles can become imbedded in your lungs, and that's not a pretty health risk.
That's an issue, because the stars of the sunscreen world are the minerals zinc oxide and titanium dioxide, both manufactured in nanoparticle size. They are wonderful alternatives to chemical sunscreens, but zinc oxide is the most effective broad spectrum SPF that exists, as it protects against both UVA and UVB rays.
There is a multitude of photographic evidence to support my parent's love of slathering my nose with Zinc Oxide when I was a kid. There it sat, blindingly white all day, until I washed it off at night. And even after washing, it was still there! Today we see huge improvements in zinc-based formulas that are less white and much easier to blend, but this usually means the particle size is much smaller.
And there's the rub: If nanoparticles are so dang small, can they actually absorb into the skin—and potentially into your bloodstream? The jury is still out on those possible health risks. But rather than gambling on your health, just opt for a sunscreen that is both effective and safe—sans nanoparticles. Luckily, we've got plenty of options that fit that criteria at Credo. Here are some of our suggestions: