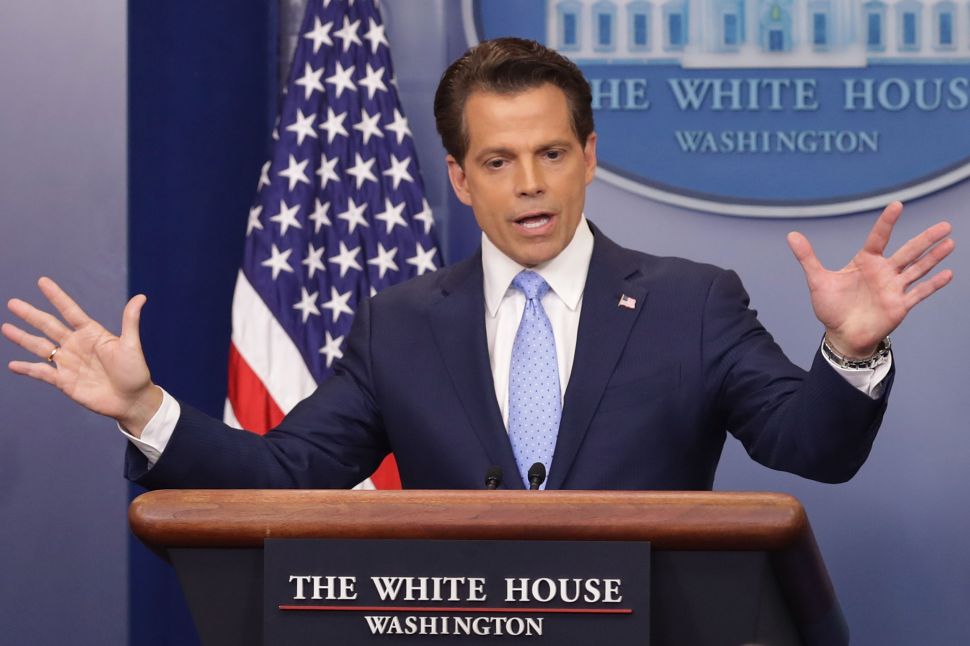 The shocking announcement that Wall Street financier Anthony Scaramucci is Donald Trump's new White House communications director landed like an improvised explosive device inside the White House and reverberated throughout the country.
It is exceedingly rare to announce a new communications director and a new press secretary on the same day, but former Press Secretary Sean Spicer handed in his resignation in response to Scaramucci's hire.
Donald Trump is the first president in American history to not have government or military experience, and his new communications director similarly lacks experience in communications or government.
Trump must have believed his team was too experienced.
Scaramucci is a talented and incredibly successful man. His story is a powerful one, but if you asked me to list 100 candidates for the role of White House communications director, Scaramucci would not have made the cut.
He skillfully earned a retraction from CNN several weeks ago and has been on television for several years. But to Trump, Scaramucci's willingness and ability to defend him is the only qualification that matters.
The job of communications director is much different than that of press secretary. I served as press secretary for two U.S. senators.
The press secretary is the on-the-record spokesperson for an office. They deal directly with reporters on a daily basis, earn media, handle press inquiries, and respond in crisis communications situations—all while developing communications products such as opinion editorials, releases, advisories and more. Every day is a fire drill, and there is little time for planning.
The communications director takes a more long range view. They oversee the communications shop, which in the White House includes speechwriting, research, media affairs, production and many other professionals. It's a large team that plans weeks and months ahead.
Put another way, while the press secretary is trying to survive this week, the communications director is planning for September.
An effective White House communications shop can make a big difference.
In politics, you are either on offense or defense, and the Trump White House has been on defense nearly every day for its first six months. The national media's insatiable appetite for the Russia investigation has made it very difficult for the White House to get their message out.
When things are going badly, a communications shop is often blamed. It's an easy way for a principal to escape responsibility for policy and decision making failures.
However, part of what makes the current White House communications shop's job so difficult is the president himself. His lack of message discipline makes a tough task nearly impossible.
A spokesperson for a principal is only useful if they know what the principal's views are. Otherwise they cannot credibly convey them.
Trump's views are constantly changing. He treasures flexibility, eschews substance, and rarely pays attention to details. He talks to the press whenever he wants and often with no strategic objective in mind. His tweets, which could be used in an official capacity, instead appear to be a window into his subconscious and often cause more trouble than they fix.
I hope Scaramucci succeeds.
He should enforce discipline, return the White House to strategic communications, and be relentlessly focused on Trump's agenda—but it will be a tough job.
As such, experience in communications should be a prerequisite for any White House communications director. The stakes are high, the pressure is intense, and the work never stops.
Matt Mackowiak is the president of Austin, TX and Washington, DC-based Potomac Strategy Group, a Republican consultant, a Bush administration and Bush-Cheney re-election campaign veteran, and former press secretary to two U.S. senators. His national politics podcast, "Mack on Politics," is produced in partnership with The Washington Times. His podcast may be found on iTunes, Google Play, Stitcher, and on the web at http://www.MackOnPolitics.com.