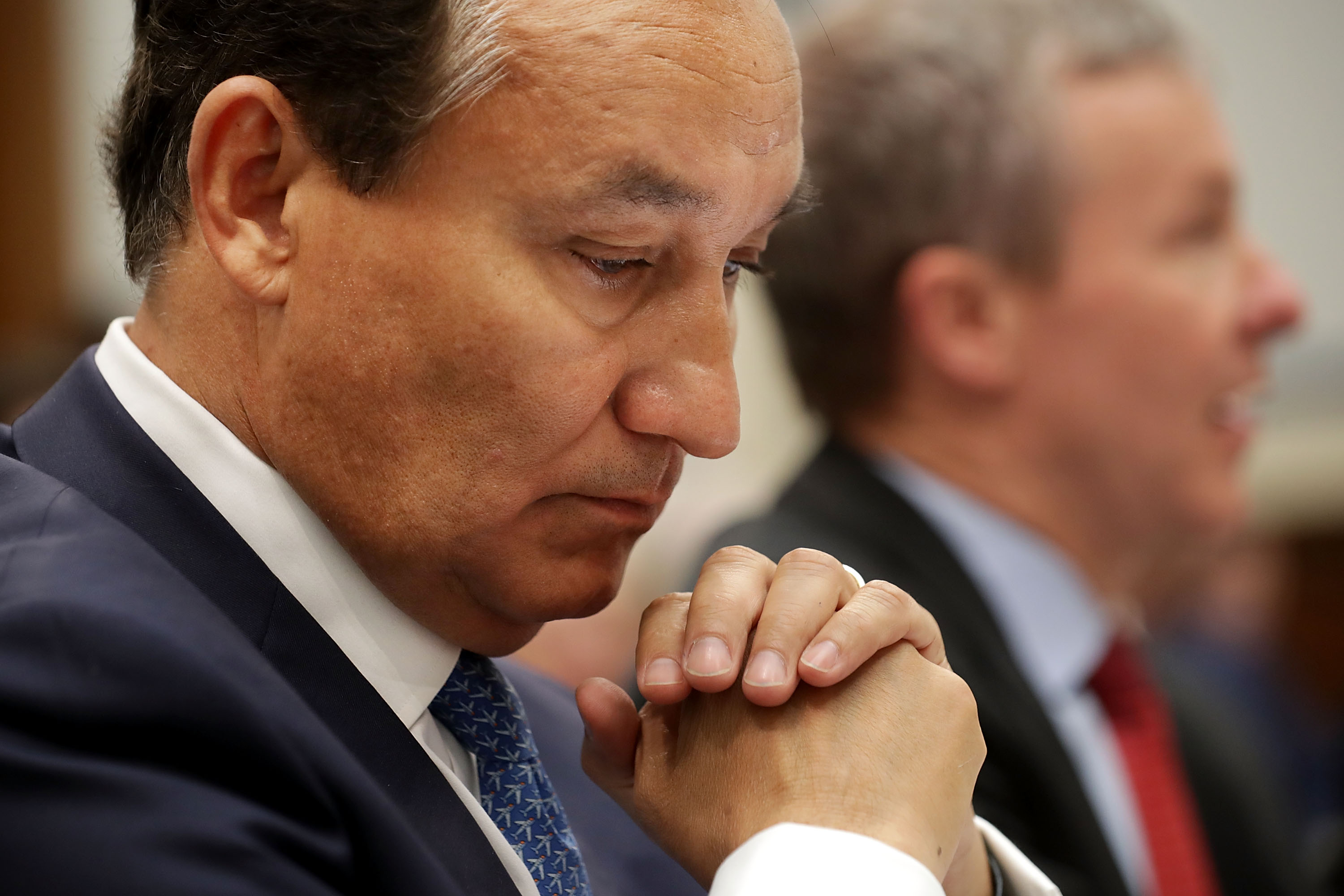 Children learn the importance of apologizing and granting forgiveness from an early age. Whether someone steals their favorite toy or gets a little too rough on the playground, most kids master the art of forgiving and forgetting before they can string together a complete sentence.
This focus on compassion makes it quite puzzling that so many business leaders are afflicted with an "apology allergy" that causes them to make bad situations worse. Instead of copping to public mistakes and seeking forgiveness, they double down on bad ideas by ignoring problems or picking fights with critics.
The best recent example of apology allergy comes courtesy of United Airlines. When airport police officers forcibly drag a passenger from your aircraft, you need to apologize as quickly and repeatedly as possible. Instead, United executives cranked up the spin machine. They started by blaming Dr. David Dao, the passenger at the heart of the situation. Once they realized their error — after they were pelted with the social media equivalent of rotten tomatoes — United officials offered a feeble apology and admitted the flight had been overbooked.
When the crowd still wasn't buying it, United's chief executive released a formal apology to passengers who sat through the experience. Several equally embarrassing missteps later, United executives had an epiphany (thanks to boycotting customers and partners). In a final statement, the company took "full responsibility" for a situation it admitted shouldn't have happened in the first place. It took United more than 24 hours to apologize for basically assaulting a customer, and the stinging public response to the Dao debacle is still hurting its image.
Getting to the Root of the Apology Allergy
It's not enough to intone the 1976 Elton John classic "Sorry Seems to Be the Hardest Word" and assume it has always been difficult to admit you messed up. Our current apology aversion stems from the science of human behavior in an era of instant information and social shaming.
What keeps business leaders up at night? Profit margins, certainly. But they also worry about how to respond in a fast-paced social media world where outrage can turn viral and hashtags like #DeleteUber have legitimate power. Instead of stepping up to the challenge, many founders fall into a fight-or-flight response when slammed with a barrage of angry messages. They stammer out half-hearted "nonpologies" — such as "mistakes were made" — and call it a day.
This sort of knee-jerk reaction is perceived to be a threat to modern business. Audiences pick up on this lack of sincerity and often blame the company regardless. Many CEOs avoid apologizing out of fear that their words might appear to be a legal admission of guilt, but that's a gross oversimplification of the law. Any prosecutor worth her salt knows proving liability involves more than holding up an "I apologize wholeheartedly" tweet in front of a judge.
To cure this apology allergy, organizations need a crash course in how to empathize with customers. That lesson starts with a look at how some businesses have mastered the art of atonement.
An Apology for the Ages
It probably goes without saying that United Airlines could have handled the fallout of dragging a passenger from a plane better than it did. As bad as United's reaction to a public relations catastrophe might have been, competitor Southwest Airlines provides a great example of how to apologize well and stem an angry tide.
In 2016, a technology failure left thousands of Southwest flights — and paying customers — grounded. Instead of hiding its head in the sand or trying to deflect the blame, Southwest executives faced the complaints directly by using Facebook Live. It might seem like a gamble, but the live broadcast notched more than 800,000 views and received nearly nine times more likes than angry emojis.
When an angry mob is marching your way, the natural reaction is to either run away or fight back. Instead of going with your gut, take the time to figure out why people are so upset with you. They might be unreasonable, but they could also have a valid point. You won't know the truth unless you stop and listen.
What to Do After You Mess Up
Any business will find itself at the end of a metaphorical pitchfork at least once. Whether it's a mess of your own creation or a series of unfortunate events, you need to have a plan in place for when things go south. You can either ignore complaints, argue with complainers, or apologize and act.
If you choose to tune out the criticism, you're making a bold statement without saying anything at all. You're basically telling unhappy customers that you don't care about their problems. Even if you do care, they'll never know based on the radio silence.
I partnered with Edison Research to survey 2,000 American consumers as the foundation for my book "Hug Your Haters." Each of those consumers had complained about a company in the past year, but we found that roughly one-third of these customer complaints went unanswered. Companies more frequently ignored complaints on social media, forums, and review sites — the very platforms where problems are likely to go viral. Ignoring these comments simply means the negative things being said online will be the last word about your company.
If you enjoy conflict, you could always decide to argue with your complainers. This might sound like a worse option than simply ignoring the hate, but it's remarkable how many times I see businesses exacerbate a bad situation by fighting back. Denis Grisak, the founder of Garadget, decided to retaliate after a customer left negative reviews of his company online. Grisak opted to sever the angry customer's server connection, meaning the customer was effectively unable to open his garage door. This isn't the best way to win over critics.
Given the drawbacks of the first two options, apologizing and taking action seems like a much better solution. Look no further than Elon Musk for a great example of how to fix customer problems. A Tesla driver who was upset about the wait time to charge his vehicle tweeted at Musk, and the Tesla CEO offered a direct response within 20 minutes. The apology didn't stop there, as six days later Tesla developed a system to streamline the long lines plaguing some of its charging stations.
In less than a week, Musk made a major change that benefits countless Tesla customers. He helped himself and his company come across as accountable and open to consumer feedback. Musk undoubtedly realizes complaints aren't a nuisance — they're precious gems of wisdom from passionate customers. By considering the feedback instead of dismissing it, Musk was able to improve his company and eliminate an existing problem.
Be Forthright, Not Fauxpologistic
Customer service and efforts to remedy mistakes are powerful tools to create devoted brand advocates. Customers are more likely to do business with companies that can solve their problems, and they're incredibly loyal to those companies.
My research with Edison found that ignoring irate customers reduces loyalty and advocacy by up to 50 percent. At the same time, addressing these issues promotes loyalty and advocacy by as much as 25 percent. Even if you aren't able to completely solve their problems, these customers will be more faithful to your company simply because you responded.
It's time to shake the apology allergy once and for all. The antidote is a tough pill to swallow for some people because it involves embracing the ugly. Stick with your haters, and embrace the brutally honest feedback they provide. They will appreciate the attention and end up becoming your most ardent supporters when things get rocky.
Jay Baer is a renowned business strategist, keynote speaker, and The New York Times bestselling author of five books. He is the founder of Convince & Convert, a strategy consulting firm that helps prominent companies gain and keep more customers through the smart intersection of technology, social media, and customer service. His latest book, "Hug Your Haters," outlines how to embrace complaints, put haters to work for your company, and turn bad news into good.