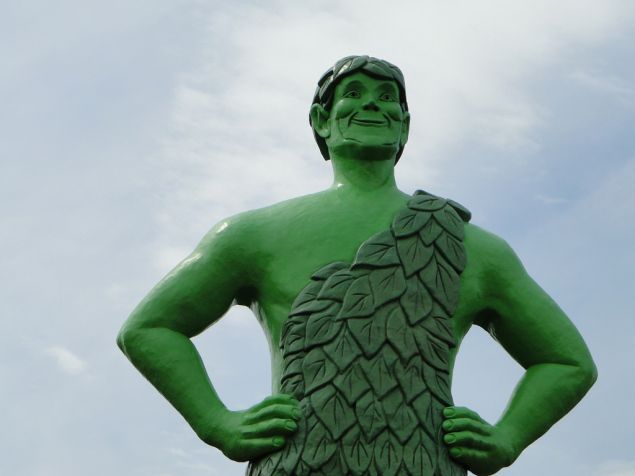 Wikipedia has had its fair share of weird controversies in recent months, including debates over the reliability of The Daily Mail and the efficacy of acupuncture.
But the online encyclopedia's latest war of words might be its strangest yet.
The Wikipedia page "Slang terms for money" is a seemingly innocuous list of the nicknames for currency in different countries—for example, the United States section includes terms like bucks, dough, moolah and Benjamins.
But researcher and video game developer Michael McMaster discovered last week that the section on Australian currency contained some glaring inaccuracies. And of course, he tweeted about them.

Needless to say, Australian ten cent pieces aren't called turds, and the hundred dollar bill has not been dubbed "Jolly Green Giant" or "The Most Worthy Rectangle."
It's not clear how the page went unedited for so long, but within hours of McMaster's tweet the inaccurate nicknames had been deleted. The archived version featuring the fake names can still be found here, however.
One of the fake currencies actually ignited a controversy of its own. The word "dollarydoo" isn't a real name for Australian money, but it was used in an Australia-themed episode of The Simpsons.
As such, dollarydoo has its own Wikipedia page. Its only content, however is a Simpsons reference and an anecdote about a Change.org petition to make the dollarydoo actual Australian currency.
You might not think a stub page could make someone angry, but McMaster discovered one Wikipedia editor who thought a "silly…novelty joke" like this had no place on the site.
It's not clear which of the currency terms were flat out wrong and which have some basis in reality. But it seems we'll never know, no matter how many dollarydoos we pay.