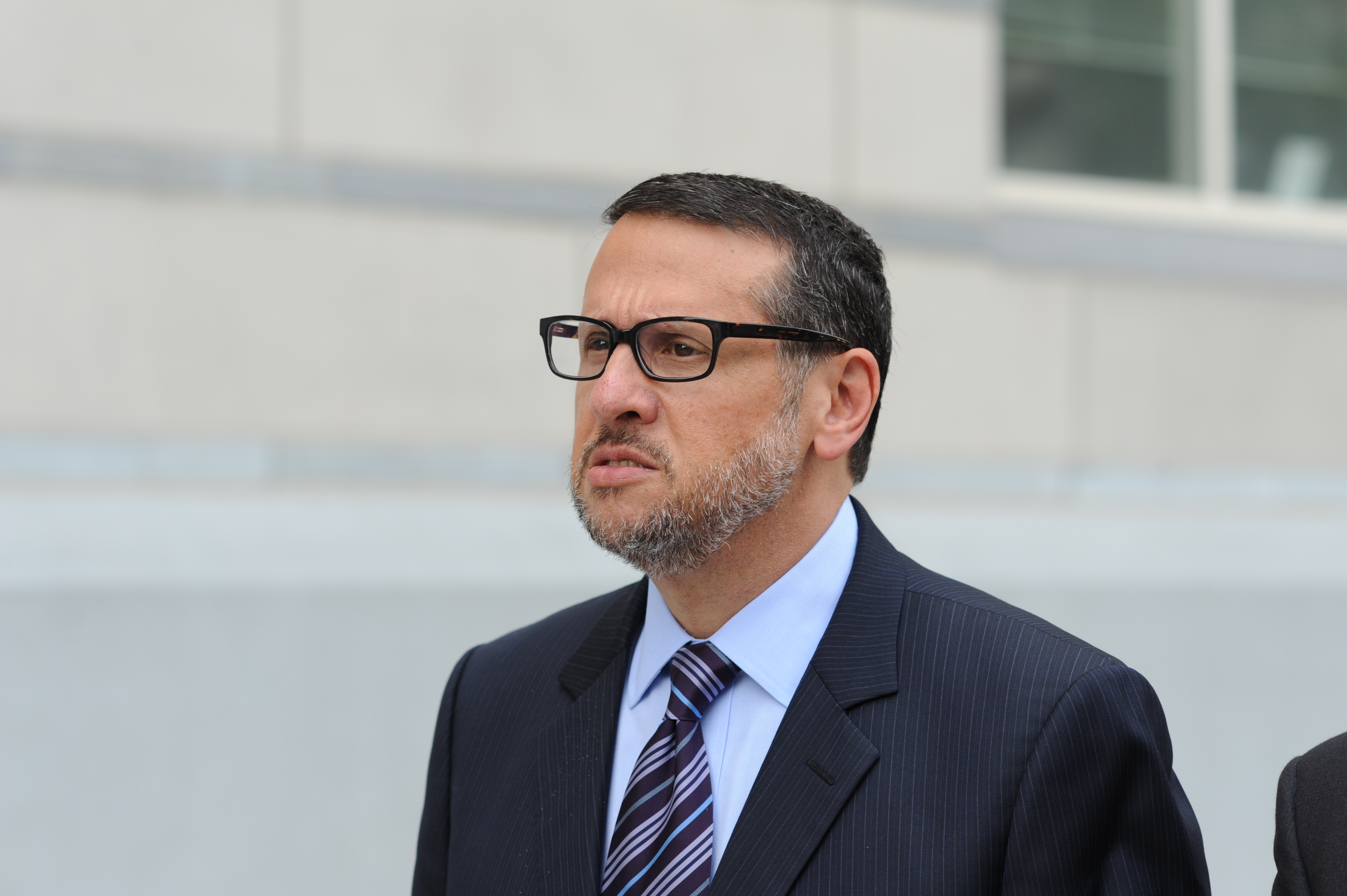 NEWARK – David Wildstein — the brains behind Bridgegate — was sentenced to three years of probation on Wednesday nearly four years after the infamous traffic jam that came to define Gov. Chris Christie's tenure.
U.S. District Judge Susan Wigenton handed down the sentence in Newark federal court. Prosecutors had asked the judge to give Wildstein probation instead of prison time, arguing that his extensive cooperation as a witness was instrumental to the government's case against two others convicted in the scandal: former Port Authority official Bill Baroni and a former deputy chief of staff to Christie, Bridget Anne Kelly.
"I in no way condone or minimize what you did," Wigenton said from the bench. "But it is important to note that only you have made an attempt to rectify some of your wrongs, unlike others in this case."
The judge once again criticized the "culture" of Christie's office and said Wildstein's sentencing "culminates a sad chapter in the history of New Jersey."
Wildstein pleaded guilty nearly two years ago and could have received a sentence of 21 to 27 months in prison. But he became a government informant on Bridgegate and other Port Authority matters and gave extensive testimony on the witness stand during Baroni and Kelly's trial last year, rife with revelations about the dysfunction and political calculations dominating Christie's office and the massive Port Authority.
Wildstein implicated a series of people in the Bridgegate scheme, including Christie, who was not charged by former U.S. Attorney Paul Fishman and who has denied for years that he had any role in the plot.
The U.S. Attorney's Office in a separate case indicted the Port Authority chairman during the Bridgegate years, David Samson, for extracting a bribe from United Airlines. Samson also pleaded guilty and also got probation, although in that case prosecutors had asked U.S. District Judge Jose Linares for a prison term.
Wildstein was sentenced to three years of probation, 500 hours of community service and was ordered to pay a $10,000 fine, and nearly $14,000 in restitution.
Kelly and Baroni were both sentenced to prison time for going along with Wildstein's plan to block two of the three Fort Lee access lanes to the George Washington Bridge for five mornings on the first week of school in September 2013, a plot conceived and executed to punish the borough's Democratic mayor, Mark Sokolich, for declining to endorse Christie's re-election in 2013.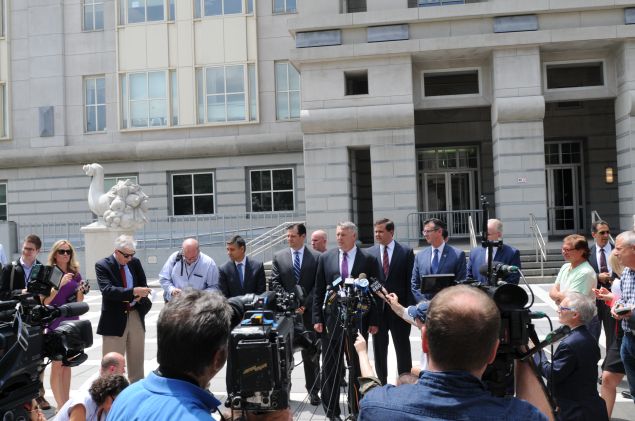 Baroni was sentenced to two years while Kelly was sentenced to 18 months in prison. They are both appealing their convictions and have denounced Wildstein as a liar. Christie has called them all liars.
"There should be no doubt that I deeply regret my actions," Wildstein said. "There is nothing that I can do to remove the dishonor of the bridge scheme from my reputation but I have tried to mitigate it with my early cooperation."
Wildstein called the Bridgegate plan a "terrible decision" encouraged by people in Christie's office. A former Republican political operative who served as mayor of Livingston for one term, Wildstein seems like a character out of a Coen Brothers film. He went to the same high school as Christie, founded this New Jersey politics website (later sold to Observer Media) and turned it into a must-read blog as an anonymous writer with the pen name Wally Edge. He went to work for Christie and by many accounts became his eyes and ears at the Port Authority, his enforcer.
"I put my trust in a man who neither earned it nor deserved it," Wildstein said of the governor.  "I willfully drank the Kool Aid of a man I've known since I was 15 years old."
Lee Cortes, an assistant U.S. attorney who had a prominent role in the case, said "there is no excusing the conduct of David Wildstein."
"But were it not for Mr. Wildstein's cooperation, we would likely not be here today," he said. Cortes noted that the key email evidence against Baroni and Kelly was brought to the government's attention by Wildstein.
Acting U.S. Attorney William Fitzpatrick said that Wildstein's sentence showed the important relationship between witnesses and the U.S. Attorney's Office. Fitzpatrick said that Wildstein's cooperation showed that the system is working and said it was not a "get out of jail free card" for those who have admitted guilt.
"It is a fair and appropriate system in which people who substantially assist the government in the investigation and prosecution of others get a tangible benefit," Fitzpatrick said. "People don't necessarily come and cooperate because they want to be great Americans."
Wildstein and his attorney, Alan Zegas, departed the court house after the sentencing without speaking to reporters.