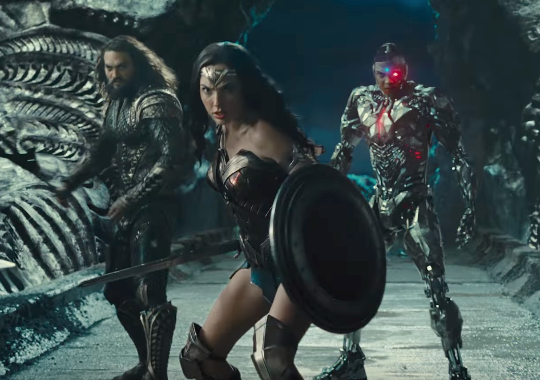 You got bad guys? Warner Bros. has got you covered with superheroes. Specifically, the studio's most successful superhero, Wonder Woman, whose sequel has just been set for December 13, 2019, according to THR.
Though the sequel is now official, director Patty Jenkins has yet to reach an agreement with WB to return. But, given that Wonder Woman was the DC Extended Universe's first universally praised entry and is crushing at the box office ($780 million worldwide and counting, according to Box Office Mojo), it's expected that the two sides will eventually reach a deal.
Gadot will reprise her role as the Amazonian princess in November's Justice League. The film, which is WB's answer to Marvel's The Avengers, has a lot riding on it in terms of the long-term health of the DCEU.
But the most interesting aspect of this whole story is Wonder Woman 2's release date. As Forbes' Scott Mendelson points out, Winter 2019 will see Gadot's sequel, Disney (DIS)'s Frozen 2 and the big screen adaptation of Wicked. Hollywood studios have a history of reluctance when it comes to funneling blockbuster resources into female-led projects, but it's clear that film fans just want good stories regardless of who the main character is.
Frozen earned $1.2 billion worldwide, Wicked is one of the biggest earners in Broadway history, according to Playbill, and last year's Rogue One also topped the $1 billion mark. So did Beauty and the Beast.
This notion that female-led movies don't make money is outdated and false and the upcoming release schedule supports that. Warner Bros. is pushing the Wonder Woman character hard now that she's proven to be their breakout character. Get used to it.
Along with Wonder Woman 2 and Justice League, Aquaman (December 21, 2018) is the only other DC movie with an official release date. However, the studio has discussed upcoming movies such as Shazam!, Flashpoint, The Batman, Batgirl, Green Lantern Corps and Suicide Squad 2, so be on the lookout for all of these over the next few years.