Though it might not be as high profile as the shores of Italy or the isles of Greece, Croatia has become a top European summer destination. With crystal clear waters, secluded archipelagos of islands, rugged cliffs, ten charming UNESCO World Heritage sites and more, the country is an idyllic spot. Especially for those looking to capture the perfect Instagram, all while enjoying a laid back vacation. Plus, it has become an under-the-radar destination for celebs—just last year Brad Pitt, Reese Witherspoon, Bono and Ivanka Trump were all spotted there.
Croatia also happens to be among the top three countries with the highest wine consumption per capita, making it the best place to visit for at least one or two amazing glasses of wine. It also happens to be perfect for wine enthusiasts yearning for an experience beyond the usual vineyard, as Croatia is home to an underwater vineyard.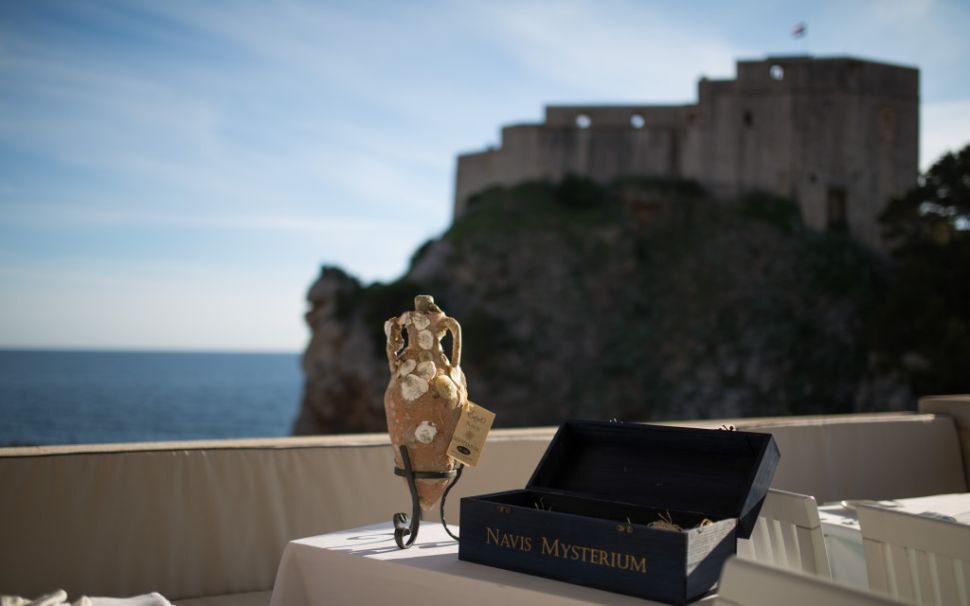 Located just an hour north of Dubrovnik (the city whose Old Town was the setting of a few Game of Thrones episodes) Edivo Vina has activities for vino lovers, beyond just drinking. Visitors are invited to dive into the vineyard's underwater caves near Žuljana, alongside certified staff, to get a first-hand look at their unique winemaking process.
So, how does their aging method work? First, Edivo Vina bottles and ages their wine above-ground for three months, before storing the glass bottles in a clay jug, known as an amphorae. These special vessels are then stored underwater in cages—cork down—for one to two years. The wine is well-protected from seawater with two layers of rubber and a sturdy cork. The specially designed amphorae adds a "distinct pinewood aroma" to the vino, while the sea offers naturally cool conditions, for the best quality wine. Edivo Vina promises that no color, quality or aroma are lost through this aging process, even though the clay vessels eventually become covered in shells, coral and algae.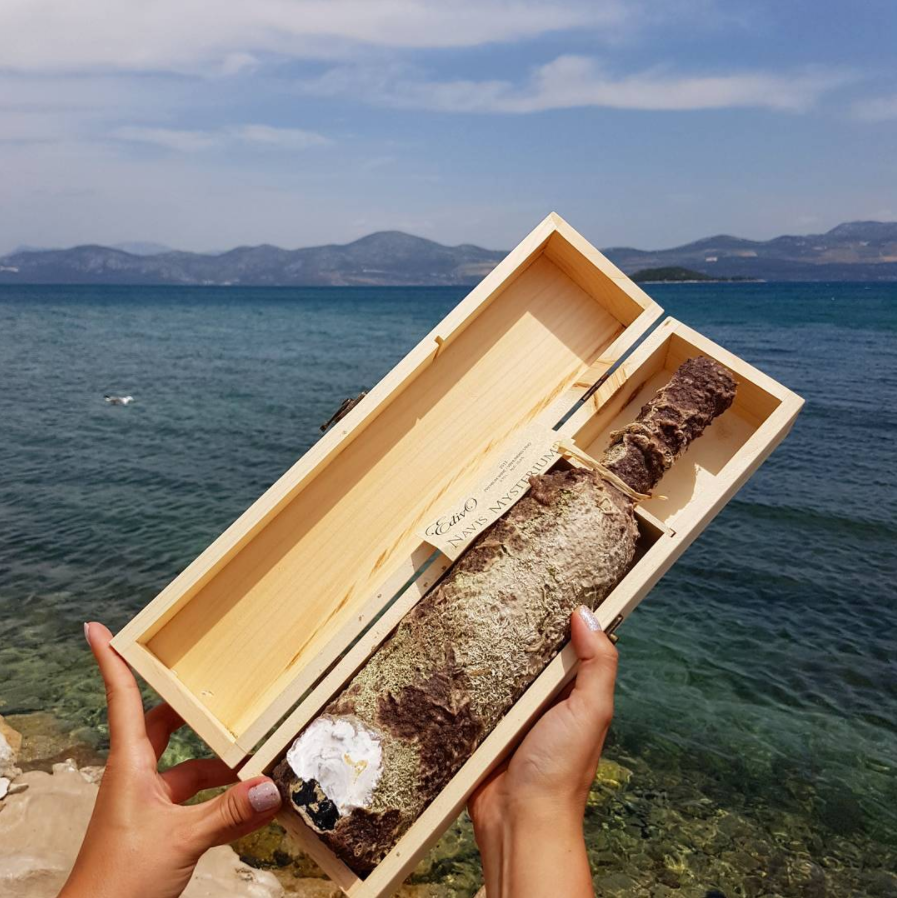 While this laborious aging experience seems like it was concocted to lure in adventure hungry millennials, this aquatic form of wine production has been around since ancient Greece. Their version was coated in resin and stored in the Adriatic Sea, but it was the same process that inspired the Edivo Vina team to return "back to the roots."
A deep dive into the sea isn't necessary to get a taste of this adventurous wine; Edivo also operates a Wine Bar, where visitors can learn even more about how the sea and wine make the perfect pairing.