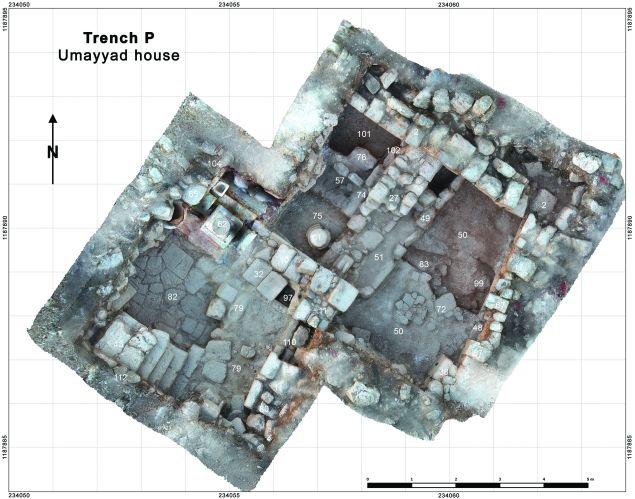 The eruption of Mount Vesuvius at Pompeii in 79 A.D. isn't the only example of life in the ancient world being preserved by the aftermath of a natural disaster. An article in the August 2017 issue of the scientific journal Antiquity reveals how a set of recently uncovered residential buildings in the city of Jerash, Jordan, abandoned after an earthquake in 749 A.D., are shedding new light into the little-known organization of Roman, Byzantine and Early Islamic-era mosaic workshops.
For the first time, according to the article's authors Achim Lichtenberger and Rubina Raja, scientists have found evidence of what appears to be a mobile mosaicist workshop, confirming previous theories that artisans of the era worked in situ to create tile murals and flooring.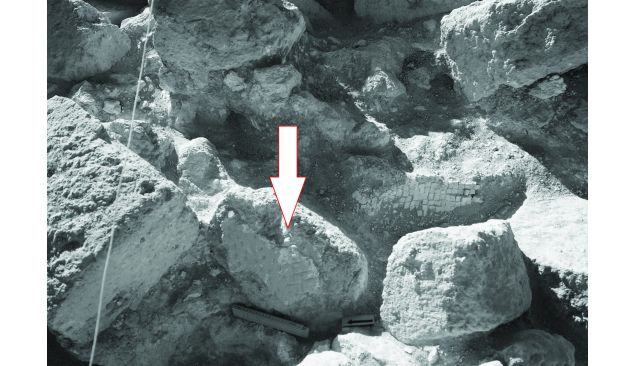 "This is clearly a private domestic context," said Lichtenberger and Raja in a statement provided to the Observer by email. "Now we can tell that mosaics and the tesserae (stone cubes) could be produced on the spot where they were needed."
The workshop was discovered in what has been dubbed "The House of the Tesserae," a sealed home in the city's northwest quarter which is being referred to as the "Pompeii of the East." Inside the house, which was dated to the Umayyad period (661-750 A.D.) but featured a combination of older and newer construction, was evidence of newly laid plaster, cut and marked to suggest the future additions of wall decorations, and a stone trough filled with thousands of cut tile pieces used for mosaics. The latter find, according to Lichtenberger and Raja, is the first known tesserae storage system of its kind, and experts postulate the house was mid-construction when the earthquake hit in 749 A.D.
The authors write in their report: "We have fairly detailed knowledge of the technical processes of laying mosaics, preparing the ground and the foundation, mixing mortar and laying tesserae, but little information about the organisational [sic] structures of the workshops themselves…including the ambiguous evidence from Pompeii…which earlier has been interpreted as a workshop."
"A mosaic workshop has never been discovered," Lichtenberger and Raja told the Observer. "Therefore this find of a workshop situation in a private domestic context is extremely surprising and gives amazing insight into the production chains in Antiquity and the Early Islamic period."
"The House of the Tesserae" has only been partially excavated so far, which means more clues about ancient construction methods could yet be waiting to be discovered.
Read the full article from Antiquity here.