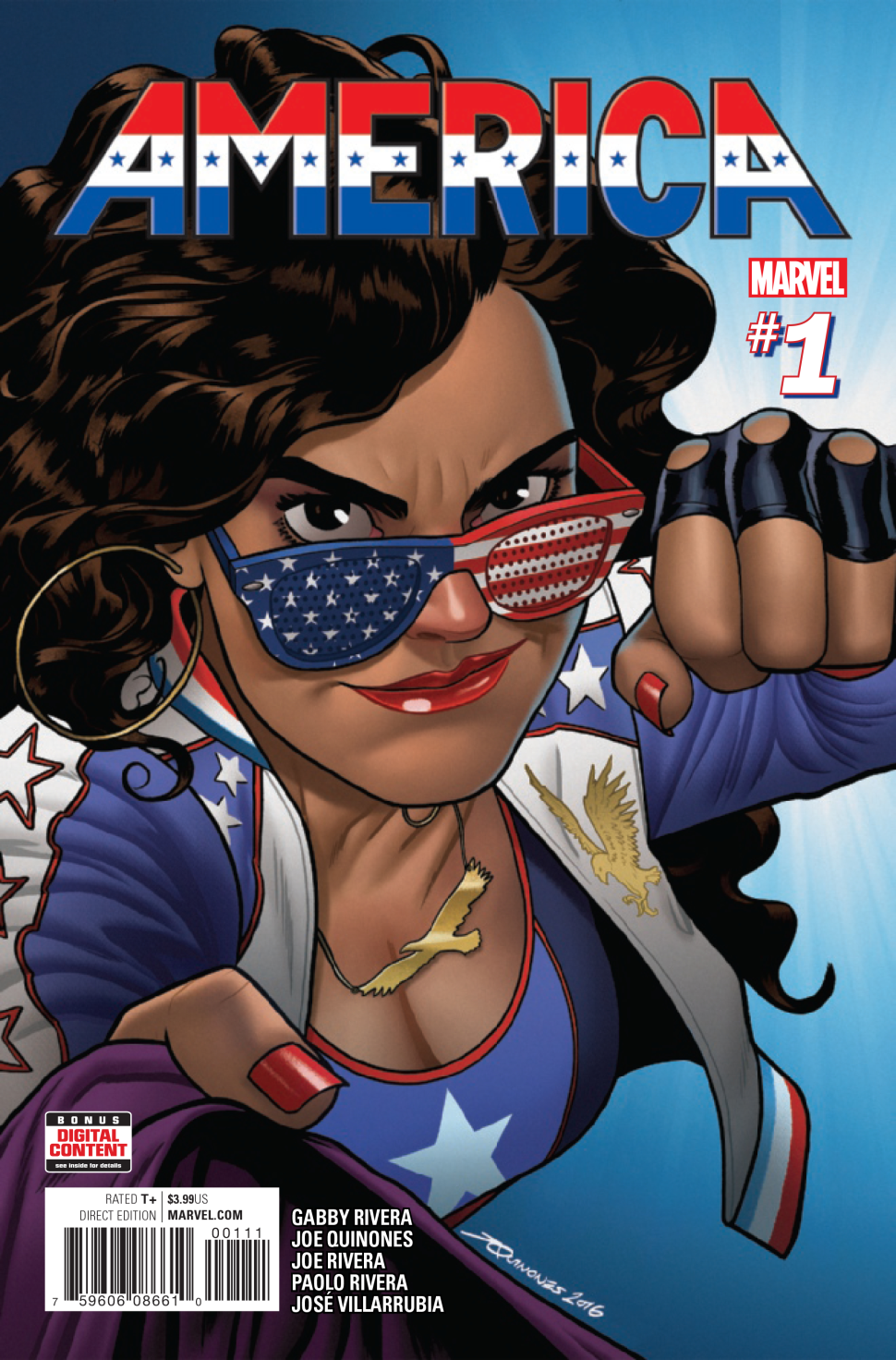 Marvel comics editor Heather Antos dared to commit the heinous crime of grabbing a milkshake with a few female co-workers last Thursday and posted a photo of the dastardly deed on the social networking site, Twitter. In the post, she invoked the name of comics goddess "Fabulous" Flo Steinberg, a successful publisher who worked in public relations for Marvel throughout the Silver Age. Several manly comics readers, shocked at Heather's disgusting display of camaraderie, responded with a There Will Be Blood-level of furor. Apparently, In 2017, a group of girls getting milkshakes is an affront to one's values.
Being opposed to feminism and "social justice warriors" is a common enough perspective these days. But what's startling is the ability of these men to draw rage-filled conclusions about feminist agendas just from seeing women enjoying each other's company. The implication is that women just being around each other is a threat to men. Why? According to a BleedingCool gendercrunching study, less than 20 percent of creators at any of the current major comic book publishers are female. In the world of comics, like in most worlds, men are still the ruling class. Dominant male creators tend to write books for male audiences, and it looks like some people want to keep it that way.
In the end, supportive responses outweighed the negatives of Milkshakegate, with creators and fans from every corner of comics showing support for Heather through the hashtag #MakeMineMilkshakes. It even bridged a gap between some longtime rivals, with the ladies of DC posing with milkshakes in solidarity with Heather and her fellow lactose enthusiasts. But in honor of those maddened milkshake malcontents, here are six great recent hero comics written by women. Go read them…like right now.  
America
Gabby Rivera and Joe Quinones
Marvel Comics

Birthed by two moms in a utopian dimension and exiled to earth after her parents death when she was only six, the reality-bending superhero America Chavez had been through a lot by the time she took center stage in her solo book. Written by queer Puerto Rican author Gabby Rivera,
America
shows the titular hero enrolling at Sonia Sotomayor University, where powered-up college kids travel back in time to deliver supreme justice. Why are cosmic superheroes usually white? And why are superhuman schools always just a lot of white people? It doesn't have to be that way, and America proves it.
Ms. Marvel
G. Willow Wilson and Adrian Alphona
Marvel Comics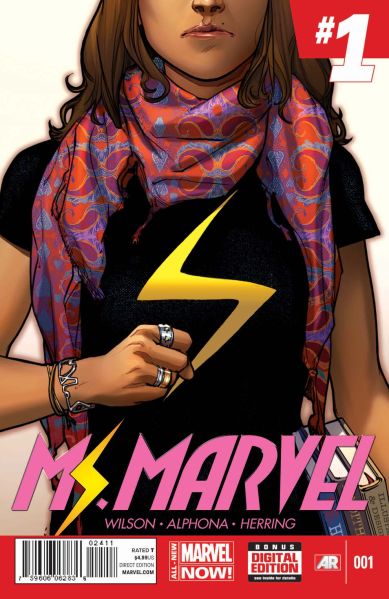 The daughter of Pakistani immigrants growing up in Jersey City, Ms. Marvel protagonist Kamala Khan is partially inspired by Marvel editor Sana Amanat's experience growing up Muslim in America. Khan has inhuman powers that let her shrink and grow to enormous sizes. Veteran teen comics artist Adrian Alphona pencils Kamala's "embiggening" powers with superb elasticity, and he grants Kamala real emotional range through her exasperated, scruffy expressions. G. Willow Wilson expertly melds Islamic tradition into superhero lore, while gently and confidently illustrating the mishaps that arise when cultures collide. With a nerdy nervous streak and a gaggle of at home issues, Kamala is in many ways a spiritual successor to another Marvel great—Peter Parker.
The Movement
Gail Simone and Freddie Williams II
DC Comics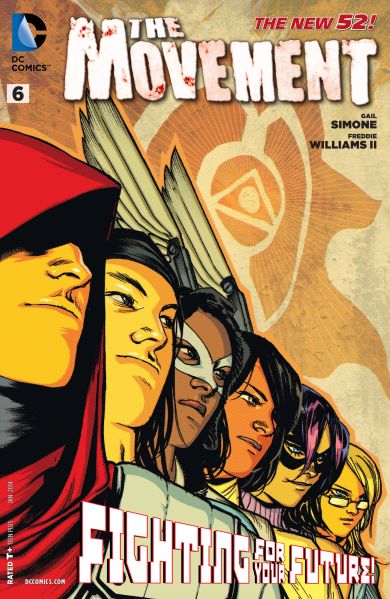 Gail Simone's immense career in comics includes writing work on books like Birds of Prey and Wonder Woman as well as coining the term "Women in Refrigerators." Inspired by the death of Kyle Rayner's girlfriend, who was chopped up and stuffed into a refrigerator off-panel, the term "Women in Refrigerators" refers to female characters who die to advance the character development of their male counterparts. Simone is also the writer of The Movement; a superhero team often touted representing the 99 percent. The Movement is made up of characters like the empath Virtue, who can read people's emotions and ride them through space, and Mouse, a misunderstood reverse pied piper who can make friends with rodents. The Movement combats corruption in the Coral City police force; Simone says the comic is a comment on power and activism in an age where information is currency.
World of Wakanda
Roxane Gay, Yona Harvey, Afua Richardson, Ta-Nehisi Coates and Alitha E. Martinez
Marvel Comics
November 10, 2016, will probably best be remembered as the day after Donald Trump was elected president. It was also the day World of Wakanda was published, the first Marvel book written by Black women. It's the work of Roxane Gay, best known for her books Bad Feminist and Difficult Women, as well as poet Yona Harvey and artist Afua Richardson. The moment was a sigh of relief. While only a drop in the bucket, these women haven broken ground in a world that so many love yet also resent for being so segregated. World of Wakanda is a prequel to Ta-Nehesi Coates' acclaimed run on Black Panther, and stars the Black Panther's ceremonial bodyguards Ayo and Aneka, who also happen to be lovers. But the struggle for Black female voices in comics is far from over—the book was canceled, with Gay leaving the series after only five issues.
Fullmetal Alchemist
Hiromu Arakawa
Square Enix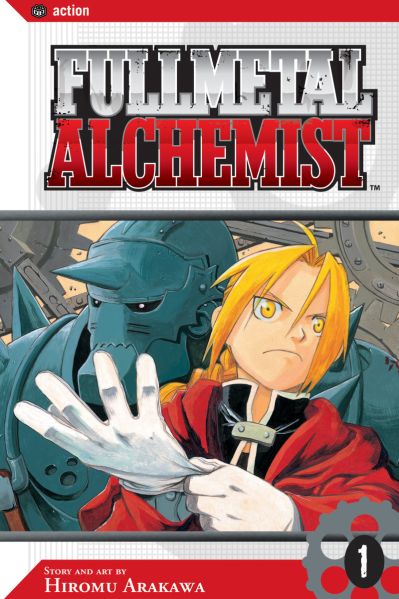 Many manga fans might not know that Fullmetal Alchemist has a female creator. This was at least partially intentional: Hiromu's birth name is Hiromi, but she changed it for fear that people would ignore her work because of her gender. It's unfortunate that women working after the turn of the century still feel the need to resort to that choice. Nevertheless, Fullmetal Alchemist is a great read for adults who want to dip their toes into manga. It tells the legend of Edward Elric, who loses an arm and a leg after attempting to bring his mother back to life using alchemy. Ed earns the name Fullmetal Alchemist thanks to his prosthetic metal limbs and his constant search for the Philosopher's Stone, which will revive his mother. Fullmetal Alchemist's strong character development and political allegories have made it one of the defining manga releases of the 2000s. It still enjoys popularity today; Justice League actor Ezra Miller even spent this year's Comic-Con in cosplay as Ed.     
Mighty Morphin' Power Rangers: Pink
Brendan Fletcher, Kelly Thompson, Tini Howard and Daniele Di Nicuolo
Boom Studios
Set shortly after Kimberly Hart's departure from the Mighty Morphin' team, this take on the pink-clad heroine is a surprising meditation on the diversity of families. Kimberly travels to France to visit her mom, only to discover that mom has been morphed into a reptilian monster by the astro griffin Goldar. With the rest of the Rangers away on a space mission, it's up to Kimberly to reclaim her rangerhood from Zordon. She even ends up sharing her power with a ragtag team of pink-tinted rangers including a (gasp) female red ranger. Kimberly's monster mom helps out fighting Goldar, and veterans Zack and Trini finally get their due with some unexpected plot twists. Green Ranger Tommy and Kim's relationship is more fleshed out here than it ever was in the TV show as this Kimberly proves she's more than just a ditzy valley girl.