There's a castle for sale in Westchester. Scroll through to see it in its current form.
Sotheby's International Realty
The co-founder of Abercrombie and Fitch and his architect wife built the home in the 1920s.
Sotheby's International Realty
Abercrombie Castle is in need of some serious renovations.
Sotheby's International Realty
The castle was once surrounded by over 300 acres of land.
Sotheby
Vandals have damaged the home throughout the years.
Sotheby's International Realty
The major infrastructure has survived the vandalism.
Sotheby's International Realty
If anyone is in desperate need of a castle right now, there happens to be one just an hour outside of New York—and it's on the market right now.
The 4,337-square-foot castle in Westchester isn't royal-ready just yet; it's currently in a less regal state of total disrepair. But, it is still a castle. It's actually the Abercrombie Castle, named so because David T. Abercrombie, the co-founder of the brand, built it.
Abercrombie and his wife, Lucy Abbott Cate, designed the residence at 247 Croton Dam Road in 1927, and named it Elda Castle in honor of their four children; they used the first initials of each of their names, Elizabeth, Lucy, David and Abbott. In fact, Cate was an architect herself, so she had a big role in the process.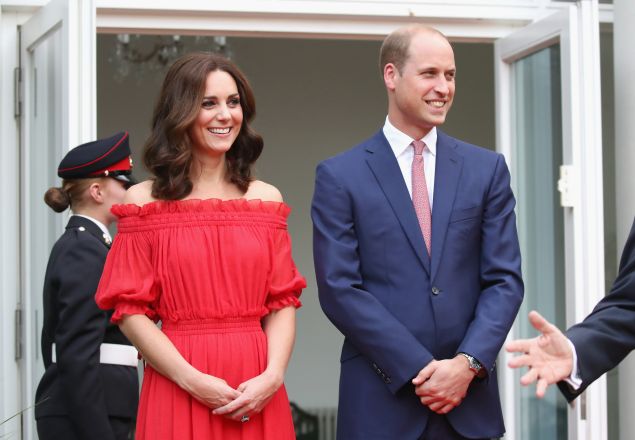 The four-bedroom, five-bathroom castle is "in need of total renovation," admits the $3.69 million listing, held by Sotheby's International Realty broker Christina DiMinno. There are two floors of living space, and there are still features like an open patio with a fireplace and a cast iron, spiral staircase that leads to the tower. And yes, there is a tower, because this is a castle we're talking about.
The listing says the home is in Ossining, but it seems it's actually (and quite fittingly) located in New Castle. There's also a barn on the 49.6-acre property, which is also in need of a renovation.
The house once had 25 rooms, arched doorways and was, well, actually livable. But after Abercrombie passed away, Cate went to live with one of her daughters in New Jersey, until Cate died in 1955. And sadly for Elda Castle, it's been mostly vacant for quite some time, with a few intermittent periods where someone actually lived there—it has changed ownership a number of times. At present, the home is reportedly owned by the Morgan Immovable Trust, an entity which purchased the estate for $3.75 million in 2011.
There has also been serious damage as a result of vandalism, including fires and paint poured onto the marble floors, per Town & Country.
Apparently, local vandals have been at it with the house for quite some time—burning the roof, setting fire to the content inside the house and generally making the owners miserable. But perhaps the home just needs the right person to return it to its former glory. It might not be quite ready for Kate Middleton and Prince William just yet, but after a few renovations, you know know.