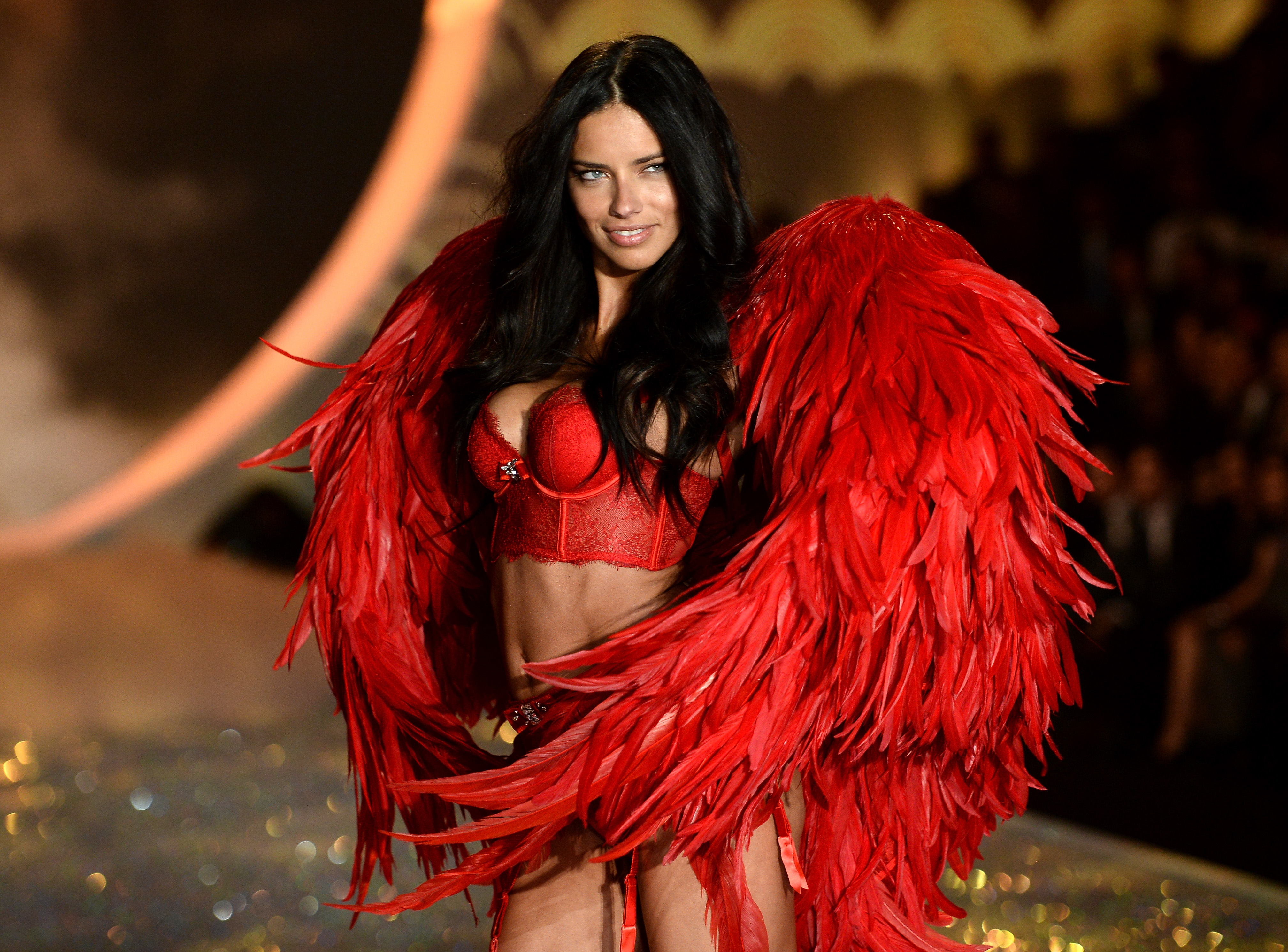 Adriana Lima is facing a fitness emergency as she prepares to walk in her last Victoria's Secret Fashion Show.
The iconic Victoria's Secret Fashion Show castings have been taking place over the past two weeks, and today, Lima's trainer might have confirmed that 2017 will be her last show, via email. Michael Olajide, Jr. trains plenty of top models at his Manhattan boxing gym Aerospace, including Bridget Malcolm, Doutzen Kroes, Kelly Gale and Grace Mahary. The former professional boxer is known for his eye patch and flashy sneakers, and he's often called the godfather of boxing fitness techniques. Olajide sent out a mass email to his adoring fans this morning with the frantic subject line, "A note from Michael!! Please read."
After offering up some post-eclipse eye patches, he wrote, "There's been a sudden fitness emergency as Ms. Lima who's walking for the 'last time' this year for Victorias Secret, needs the Aerocist. to perform an Aerocism and get her into iconic shape." The exact details of the fitness emergency are left unsaid. Perhaps her abs are not protruding as much as years past, or maybe Olajide needs to fly to China to prepare with her personally. Until he's back from said predicament, there will be a sub in the form of "The Gforce" Gary Griffin, who all other Angels will have to make do with.
It's rumored that the Angels will be flying to China for this year's show, according to WWD. If it's true, the timing couldn't be better, as VS just opened a boutique in Shanghai, with appearances from Alessandra Ambrosio, Josephine Skriver, Sui He and Ming Xi, who all posted the accompanying #sponcon on Instagram. Last year's runway show took place in Paris, where Bruno Mars, Lady Gaga and former Angel dater, The Weeknd, performed. Other shows have taken place in New York, LA, Miami and London.
Perhaps Lima is retiring to cozy up with her new boyfriend, author Metin Hara, who she has been devoting Instagram posts to and traveled with to Turkey. Or maybe she wants to spend more time with her young daughters, who are four and seven. There's always the possibility that after working for the lingerie brand since 1999, she's simply looking at other options.
[youtube https://www.youtube.com/watch?v=QhcX6trjCiU&w=560&h=315]
Lima told British Vogue "I never want to retire, so I'll do this for as long as my body can hold out!" in 2015, but with such a dire fitness emergency, it looks like this might be the 'last time' she walks with wings.
Update: Adriana Lima's representative has reached out to the Observer to let us know that they cannot confirm that this is her last show for Victoria's Secret.