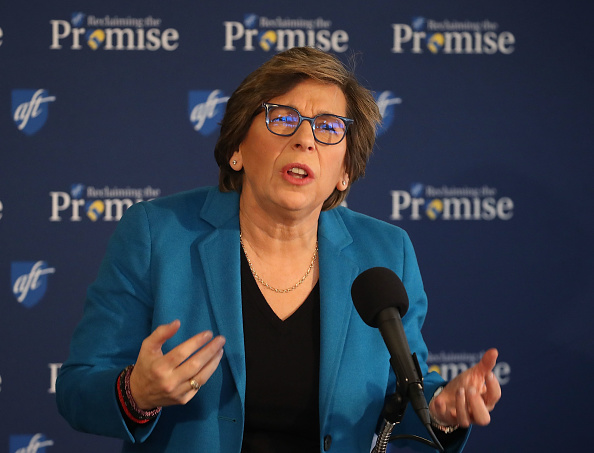 Democratic gubernatorial nominee Phil Murphy and his team will meet with the leader of the second largest teachers union in the United States next week.
Randi Weingarten, the president of the American Federation of Teachers, which represents 1.6 million members nationwide, will join Murphy and his lieutenant governor candidate, Sheila Oliver, for a round table discussion with educators from Newark, North Bergen, Perth Amboy and Garfield.
The discussion will center on challenges educators may be facing as the new school year approaches and amid a series of changes in education policy from President Trump and Education Secretary Betsy DeVos.
Gov. Chris Christie has often been at war with New Jersey's largest teacher's union — the New Jersey Education Association — over school funding, pensions and health benefits for educations, standardized tests and charter schools. But Murphy, the front-runner in the governor's race, counts the NJEA as one of his staunchest allies.
The AFT represents Newark school teachers, but most of New Jersey is NJEA territory. However, as the leader of the largest teachers union in the country, Weingarten is an influential voice in the national labor movement and Murphy's campaign said her support shows his progressive bona fides.
"Having AFT bring members together so they can meet Phil and he can talk to them about ways to move away from how they have been treated over the past eight years is always a welcome conversation," said Murphy spokesman Derek Roseman. "I think having Randi Weingarten here shows the importance of having a candidate who is going to stand with educators."
The Monday event will be held at the offices of the Newark Teacher's Union. The round table discussion will begin at 3 p.m.