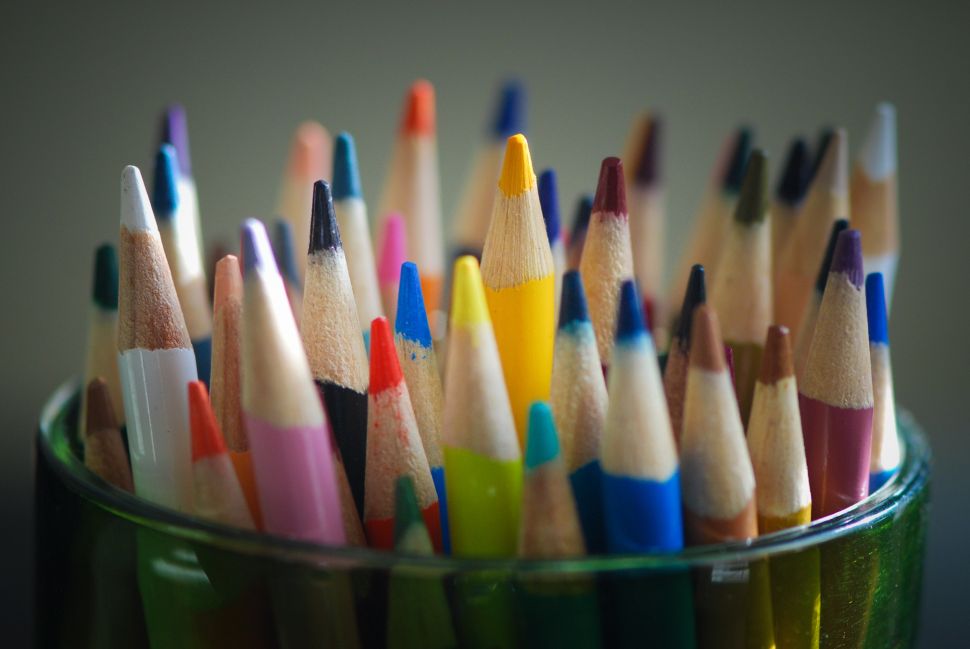 When I walked into Target on July 5 and saw how the red-white-and-blue tchotchkes had been replaced with pencil cases and Moana lunch boxes, I muttered, "Too soon, too soon." But my attitude might be somewhat old-school. Thanks to e-commerce and the ability to find bargains year-round—as opposed to the Reagan-era practice of scouring store flyers for specials on loose leaf paper every August—the "season" for back to school shopping opens nearly immediately after the school year ends.
Who is accelerating this shopping calendar? Amazon.com. Thanks to Prime Day—and the cavalcade of copycat summertime sale events from competitors who want to lure shoppers to their sites—a lot of families have shifted their school supply shopping to mid-summer. The National Retail Federation released its shopping forecast on July 13, noting, "More families will tackle their back to school lists early this year with 27 percent beginning two months before the beginning of school, up from 22 percent last year." The biggest reason for shopping early? Saving money, either by spreading out the spending or pouncing on sales events.
The early back to school shoppers have been great for Amazon. OneClick Retail just reported:
In 2016, Back to School sales grew by 9 percent during the first two weeks and went on to record 20 percent growth over the season. This year, with Amazon sales already up by 35 percent, suggests a total growth potential of over 80 percent for Back to School 2017.
The kicker to Amazon's growing back to school sales? Their prices are not great. A recent study from Wikibuy, a company with a price-comparison browser extension, found that Amazon's school supply prices are about 15 percent higher than other sites.
Granted, Wikibuy is using the study to show how their extension can save you money, but it is worth remembering that last year, Amazon had begun phasing out price comparisons on its website, i.e. telling you how much an item used to be and how big a discount you were netting by purchasing it at the price they had set. You can't rely on the company's search tool to automatically rank things by price either; a ProPublica investigation found that the site's search engine prioritized Amazon-based goods over partner deals also available through the site.
So what? It's been fascinating watching how being able to shop 24/7 has disrupted the American retail calendar and sales schedule. Until comparatively recently, sales had predictable cycles, often tied to national holidays.
Gray Thursday—i.e. Thanksgiving—was introduced as a big sales day in 2015, as a precedent to Black Friday. Then came Small Business Saturday (introduced by American Express in 2010), then Cyber Monday, introduced by the digital retail division of the National Retail Federation in 2005. Giving Tuesday followed after Cyber Monday, coined by the 92nd Street Y in 2012. Green Monday was created by eBay in 2007 because one Cyber Monday in December was not enough. Free Shipping Day (a week before Christmas) popped into existence in 2008 as "an opportunity [for merchants] to extend the online holiday shopping season," and Gift Card Exchange Day, the bright idea of discount gift card marketplace Gift Card Granny, launched in 2010.
With Amazon Prime Day, it's like Christmas in July—especially when other merchants try to capitalize on consumer awareness of the event—so imagine the potential shopping holidays that can arise any time an e-commerce retailer decides they need to goose sales.
Who cares? Amateur and professional retail spectators—both the people who make money in retail and those seeking to spend their dollars wisely. Old-school consumer publications used to publish calendars of when to expect different consumer categories to go on sale—televisions around the Super Bowl, lawn furniture in May, as examples. The new global e-commerce market is going to require a whole new set of consumer smarts. Convenience is now nearly as critical to shoppers as price. How else to explain why shoppers are willing to pay up to 15 percent more for school supplies at a site? They're getting something out of the experience, and that something is a frictionless retail experience that's both highly situational and reactive.
For example: imagine sitting around with friends at a barbecue and two of them begin talking about bento lunch boxes as an easy way to keep school lunches organized. It is five minutes of effort to pull out your smartphone, ask a few questions after bringing up Amazon (either via app or on your browser) and order the bento lunchbox for your own household. Then you're back to drinking a beer, conversation's moved on to something else, and you've also knocked an item off the school shopping list.
Returning again to the topic of old-school supply shopping and budgets: I'm old enough to remember seeing people driving around town with the bumpers stickers that read "It will be a great day when our schools get all the money they need and the Air Force has to hold a bake sale to buy a bomber." How long until we see a variant where Amazon wish lists have supplanted bake sales? If one of you has run across the U.S. Air Force's wish list for bombers—or maybe their Subscribe-and-Save setup for airsickness bags—let me know.
Want more? There's a whole archive of So What, Who Cares? newsletters at tinyletter.com/lschmeiser. In addition to the news analysis, there are also fun pop culture recommendations.