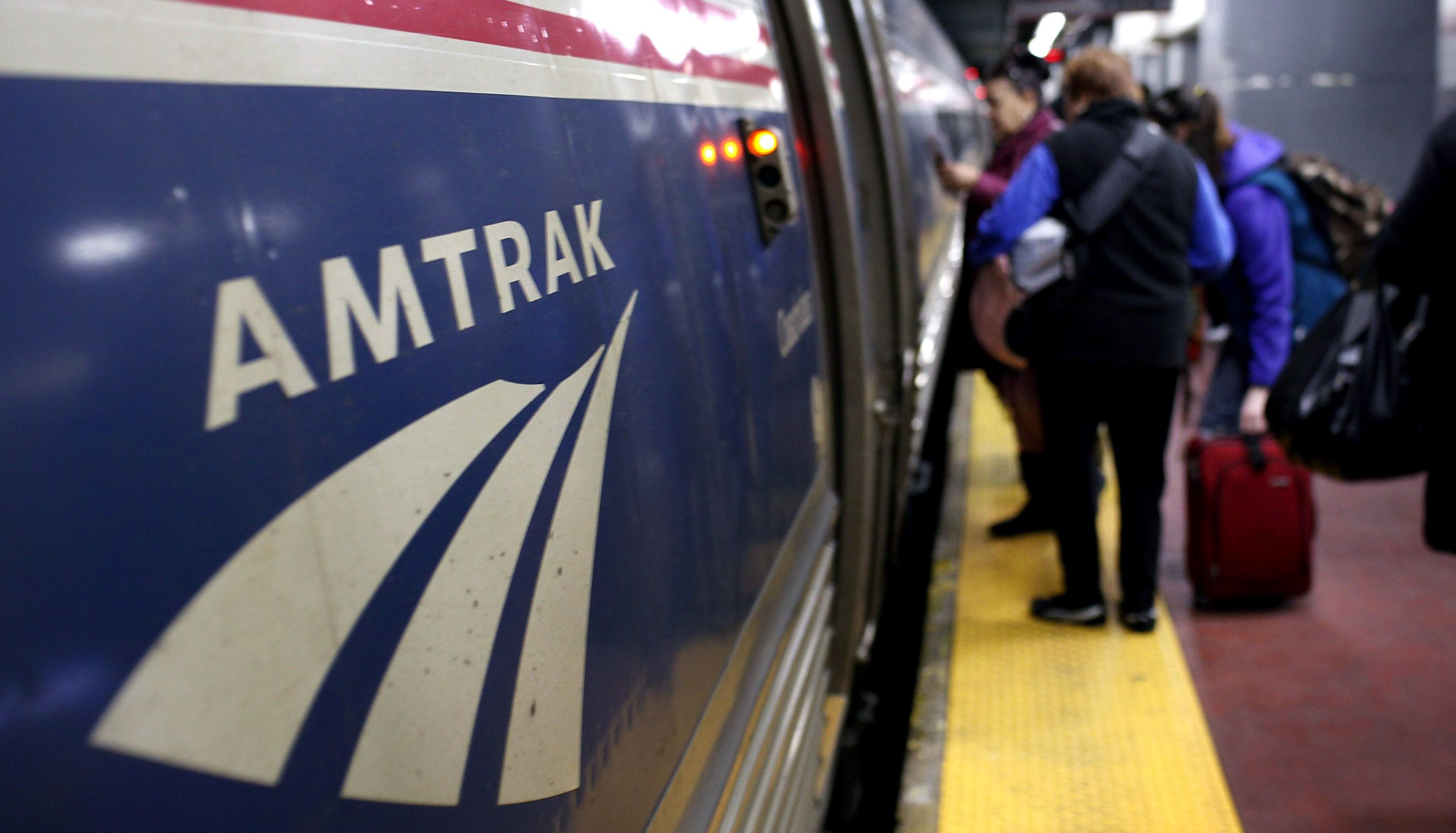 Amtrak engineers at New York Penn Station have completed the rail renewal work that has rerouted thousands of riders for two months, according to a Thursday announcement.
Amtrak's work focused on rebuilding a complex web of tracks that routes incoming and outgoing trains from the Hudson River tunnel and the Long Island Rail Road's West Side Yard. Three derailments in five months occurred in that area, drawing attention to the station's antiquated infrastructure.
Amtrak in response said it would move ahead with planned repairs on an accelerated schedule, although it meant inconveniencing commuters during what became known as the "summer of hell."
The work included track and switch replacement. About 360 Amtrak workers installed 897 track ties, 1,100 feet of rails, 1,000 tons of ballast, seven switches, four complex diamond crossings and 176 yards of concrete, according to Amtrak.
"This accelerated work was an enormous undertaking," Amtrak co-chief executive Wick Moorman said in a statement. "We did it on time, on budget, and most importantly, safely."
Trains will return to their normal schedules starting Tuesday. Amtrak had closed three tracks and reduced 25 percent of New Jersey Transit service to Penn Station since July 10, when the repairs began. The work forced NJ Transit riders using the Morris and Essex line to stop at Hoboken instead of New York, making roughly 7,500 commuters switch trains, take buses or ride ferries for the last leg of the trip.
"We thank passengers for their patience and flexibility, and our commuter partners, local governments and the states for their collaboration this summer," Moorman said. "This summer's work and support from our partners will result in greater reliability in the future."
Moorman said Amtrak would be improving other areas of track within the station in the coming months. Most of that work will be handled during normal weekend maintenance periods and should not disrupt service levels, he said.
Amtrak had come under fire from Gov. Chris Christie and New York Gov. Andrew Cuomo, who coined the "summer of hell" phrase when repair work was announced in May.
Christie, who was criticized himself for canceling ARC, an underwater rail tunnel project, in 2010, blamed Amtrak for extensive delays earlier this year.
Moorman said Thursday that Amtrak needs more money from states and the federal government to make necessary infrastructure improvements. And in July, Amtrak Chief Operating Officer Scot Naparstek said until the Gateway Project — a planned program to replace a bridge and build a new Hudson River tunnel — is complete, commuters will continue to see disruptions when repairs are needed.