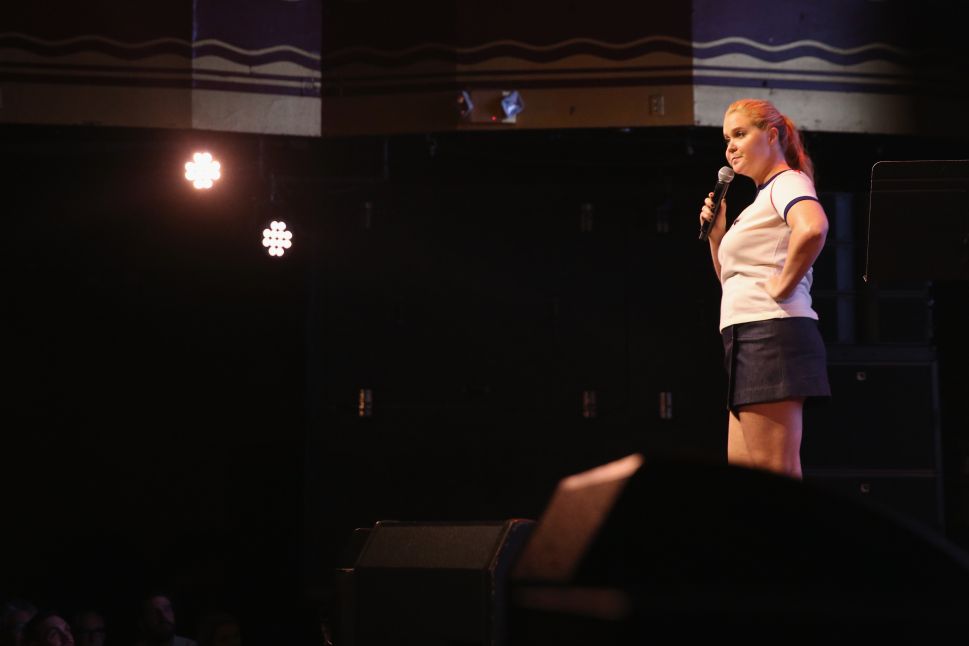 The gender wage gap in Hollywood remains alive and unfortunately well, as evidenced by Emma Stone's female-leading $26 million earnings over the last year. That figure would rank her just 15th on this year's list of highest-paid actors. But at least comedian Amy Schumer is helping to close the distance in this ongoing disparity.
According to Variety, Schumer asked to renegotiate her Netflix contract after learning how much Dave Chappelle, Chris Rock and other male comedians were earning. The 36-year-old was originally set to make $11 million for The Leather Special, her first stand-up special for Netflix. However, Schumer and her camp came back to the streaming service looking for more money after it was reported that Rock and Chappelle were receiving $20 million per show. Rock will put out two specials for $40 million while Chappelle agreed to do three for $60 million.
Variety reports that Netflix agreed to a significant pay bump, though the exact figure has not been made public. Per the outlet, Schumer never demanded the same amount given to Rock and Chappelle, just a general pay increase. Many fans took to Twitter to voice their displeasure with this development.
Schumer responded to the backlash in an Instagram post Wednesday, writing: "Thanks for chiming in on what you feel I deserve to be paid. I believe women deserve equal pay. However I don't believe I deserve equal pay to Chris and Dave. They are legends and 2 of the greatest comics of all time […] I didn't ask for the same as my friends. I did ask for more than the initial offer. I will continue to work my ass off and be the best performer I can be."
Though Schumer's Snatched bombed at the box office this year ($60 million off a $42 million budget, per Box Office Mojo), 2015's Trainwreck, Comedy Central's Inside Amy Schumer and her continued stand-up work have kept near the top of the comedy industry.