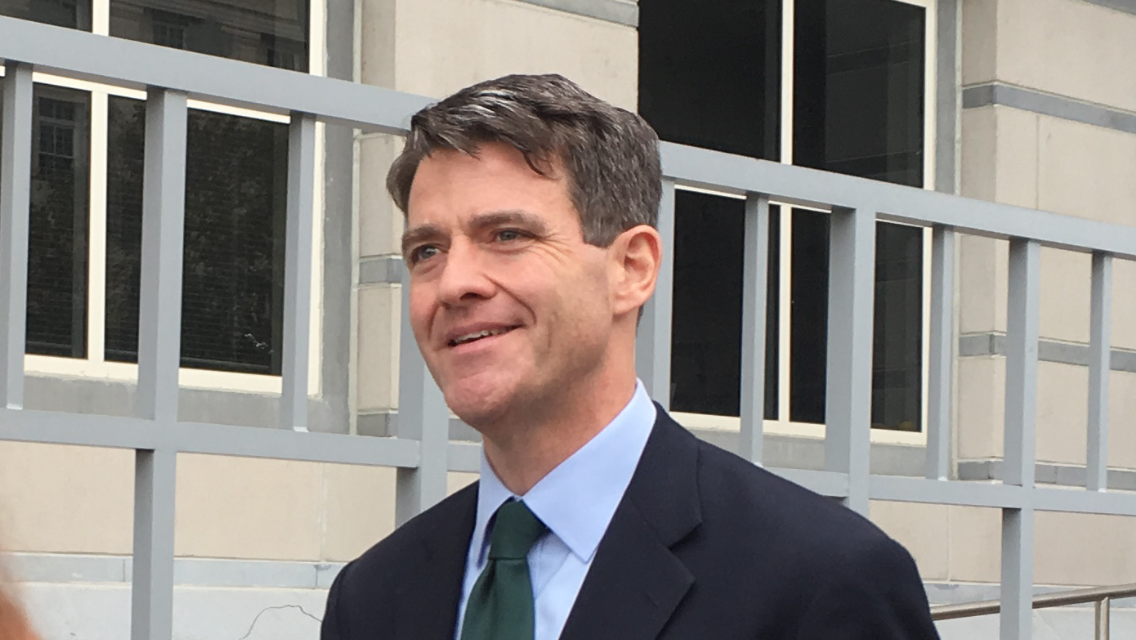 Bridget Kelly and Bill Baroni — the former Gov. Chris Christie associates sentenced to prison for their role in the Bridgegate scandal — filed their first briefs Friday in appellate court as they try to overturn their convictions.
A decision from the U.S. Court of Appeals for the 3rd Circuit in Philadelphia could take months. In March, Baroni was sentenced to two years while Kelly was sentenced to 18 months in prison for their roles in the Bridegate plot.
Kelly, a former deputy chief of staff to Christie, and Baroni, the former deputy executive director of the Port Authority, were convicted of helping to close two of the three Fort Lee access lanes to the George Washington Bridge for five mornings on the first week of school in September 2013 to punish the borough's Democratic mayor, Mark Sokolich, for declining to endorse Christie's re-election in 2013.
Federal prosecutors relied heavily on emails and text messages, and testimony from David Wildstein, a former senior Port Authority official who was the mastermind of the scheme. Wildstein, who cooperated extensively with the U.S. Attorney's Office in Newark, was sentenced to three years of probation.
In court papers, attorneys for Baroni and Kelly argued that their clients should be acquitted or at least granted a new trial because jurors were permitted by U.S. District Judge Susan D. Wigenton to convict them even if they didn't think Kelly and Baroni acted with punitive political intent.
"Those instructions were grossly overbroad and erroneous; as a result, there is no way to know whether the jury accepted the prosecutors' allegations of vindictive intent, or merely concluded that the lane realignment was poor public policy," Kelly's lawyers wrote. "Consequently, a new trial is necessary even under the government's wrong-headed legal theories."
Kelly and Baroni's lawyers made a similar argument in trial court, but Wigenton rejected them. Among the evidence against Kelly is an email she wrote that read, "Time for some traffic problems in Fort Lee."