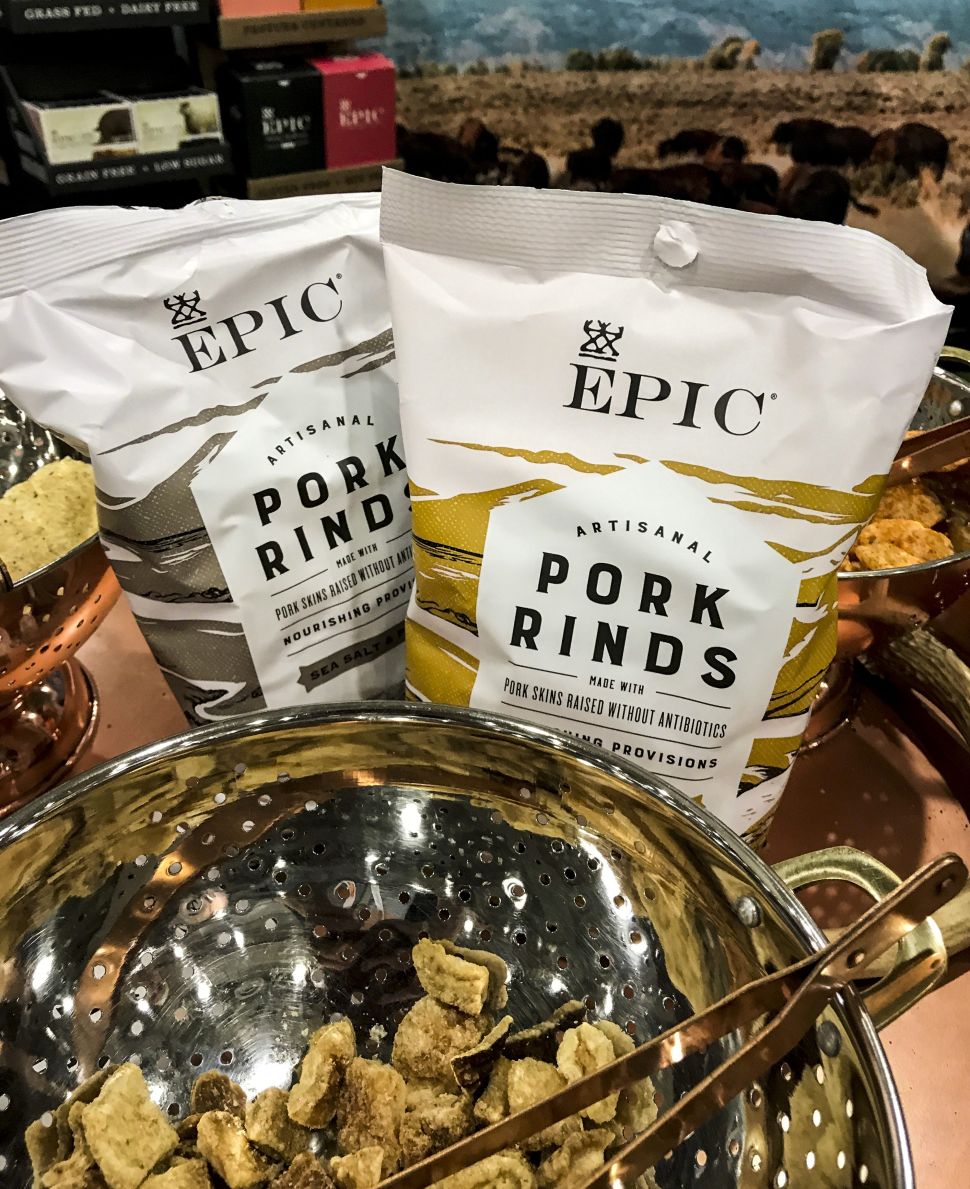 One of my favorite summer sojourns is my yearly visit to the Fancy Food Show, which takes place every June in NYC. The largest specialty food industry trade event in North America, it's a place where food entrepreneurs and gastronomic giants alike get a chance to promote their wares to buyers.
This summer I wondered the aisles tasting the huge plethora of chocolates, chips, cheeses and other food stuffs that make up this culinary wonderland. At this addition, many of the products that caught my attention aligned within a theme—putting on a killer barbecue party.  True confession: I've been to cooking schools in Italy, France and Mexico, and given the option, I'll still take the crisscross charred marks on a chicken breast over a poached piece of poultry with a creamy sauce any day. Which is just my way of saying, I really like barbecue.
Here're a few of my favorite barbecue accoutrements from this year's Fancy Food Show that are guaranteed to spice up your summer soiree.
Honey has long been a key ingredient in the barbecue cook's arsenal, but this kicks it up a notch. A combination of honey and chilies, Mike and his business partner, Matt, have created this simple squeeze bottle product out of their Brooklyn business that adds a peppery surprise to meat, cheese, marinades and dressing. Be warned: As the name implies, this product does not deliver a mild hint of spice to the tip of your tongue, but a wild ride of heat that hits your palate with a hammer, and then smooths out the ruffles with the afterglow of sweetness.
When I first met The Truffleist owner Jimmy Kunz, I was impressed that someone who sells such a snooty product had such a down-to-earth style. Based out of Long Island City, Queens, Kunz and his cohorts produce handcrafted, small-batch truffle products including oil, salt and my personal favorite—Truffle Butter.
I experimented by melting a tablespoon of it on steak, chicken and even lamb. I was delightfully surprised. Truffles can have an overwhelming flavor (and scent), but Kunz has managed to create a well-balanced condiment, one that teases the palate with an earthy mushroom scent and a sweet, creamy mouthfeel, the combination of which makes you melt—just like butter.
Beer may be a staple of the backyard barbecue, but refreshing and innovative cocktails are rapidly becoming a cookout trend. Enter The Hudson Standard. In the male-dominated field of all things booze, this Hudson Valley, woman-owned business has created a line of fun and innovative cocktail companions based on bitters and shrubs.
If you have never heard of a shrub (I hadn't before the show), they come from an early American tradition of blending fruit, spice, vinegar and sweetener to make a tart syrup. The Hudson Standard folks blend seasonal fruits and spices with organic apple cider vinegar. They can be mixed with alcohol to make a crisp cocktail, or with sparkling water for an unusual nonalcoholic drink. The shrubs come in a variety of flavors including Peach Lavender, Apple Coriander Maple and Strawberry Rhubarb.
No self-respecting barbecuewould be complete without the sauces that can turn a good cut of meat into a star. Drawing on their southern roots, Lillie's Q sauces lack the cloying, overpowering flavors barbecue sauces can sometimes convey; these sauces have a lighter touch, but enough depth to enhance your protein of choice. I was particularly taken with the Carolina flavor, which held a tangy dance party in my mouth of tomato, vinegar, apple and lime. Likewise, I would be remiss as a food critic to not mention the Gold. With a mustardy gold color, and taste to match, this sauce is a good match for pork and chicken, or (as the company suggests) on hot links for a for a true Carolina treat.
If you're tired of serving the usual cheese and crackers at your big barbecue, try offering something a bit more unusual, but not too far off the farm. Epic Pork Rinds blend organic, non-GMO, antibiotic-free pork to create an iconic American snack food. I tried both the Sea Salt and Texas BBQ flavors and found them lightweight in texture and delicate in taste, with a slightly nutty flavor. Pair them with guacamole, bean dip, hummus or even the classic onion dip for a change of appetizer scene.
If you're reading this and thinking, "I'm much more likely to make a reservation than a marinade," consider putting these products together in a gift basket and giving them to a friend or family member, one of those who just can't wait to stoke up the coals and invite you over for a summer barbecue.