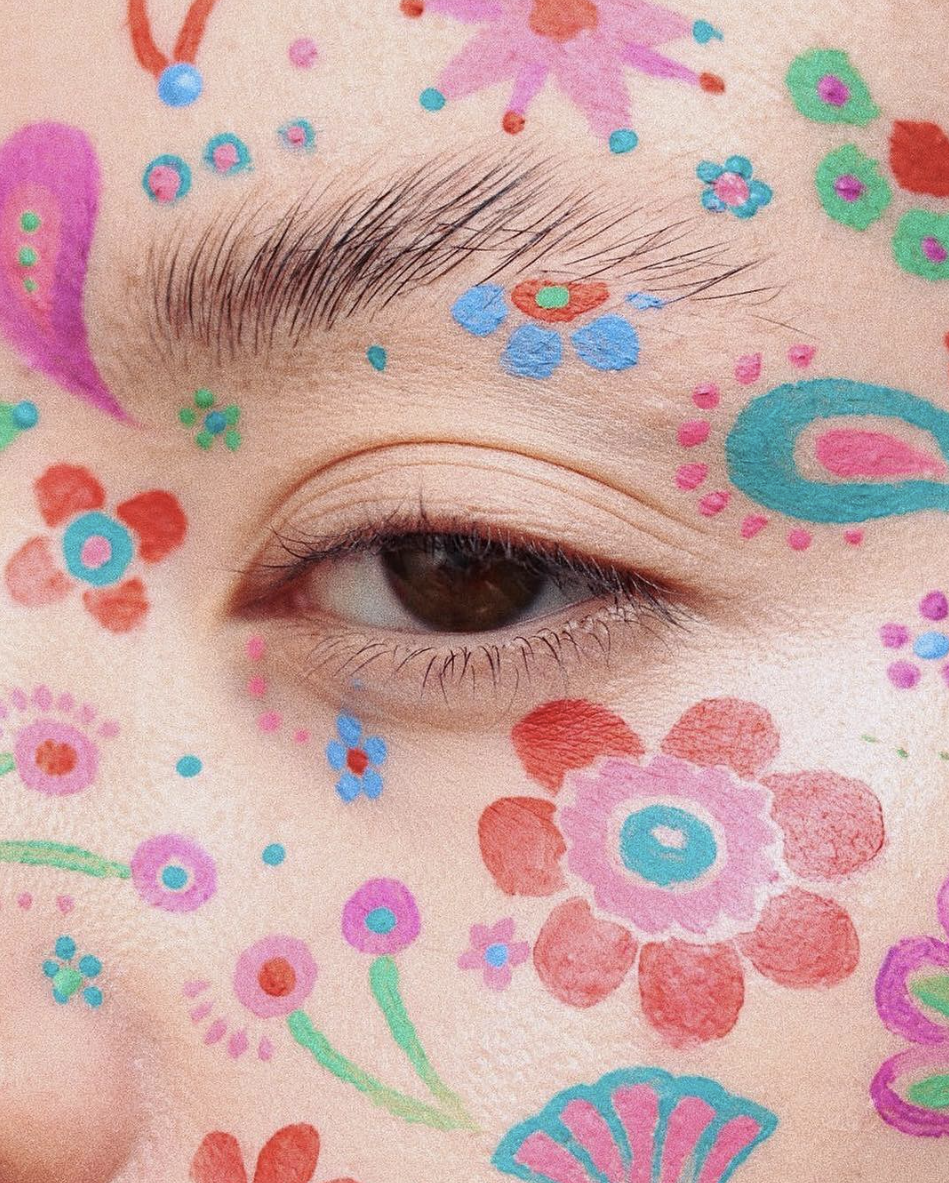 These are your end of summer beauty needs: antioxidants to improve sun spots; aloe vera to soothe sunburn; foundation fortified with SPF or superfoods; refreshing mists and multitasking sleep masks. You'll get all you need to care for sun-kissed skin with this selection of products just hitting late-summer shelves.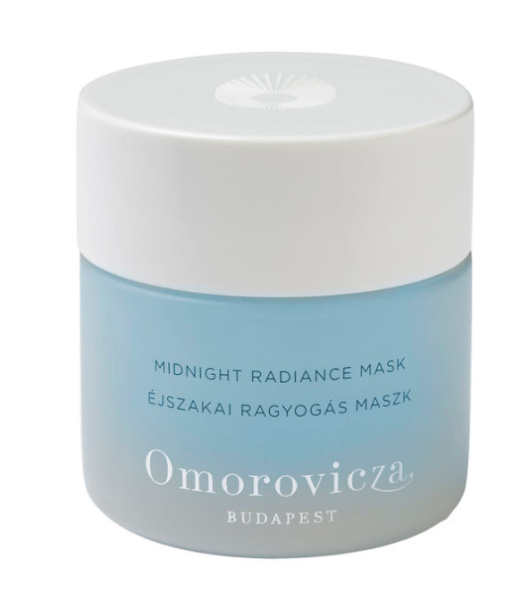 In Hungary, mineral-rich water is abundant. Taking advantage of this natural resource has also long been an important part of Hungarian culture, with bathhouses packed day in and day out. Omorovicza brings that potent water to your face. Their newest launch is a gel mask, which should be applied right before you tuck yourself in for the night. I love a good dual-effect product, and this is just that. Hydration is delivered via red algae and hyaluronic acid, while dead skin is sloughed away thanks to black willow extract and salicylic acid, so you can nourish and exfoliate all at once. Beauty sleep has never been so easy.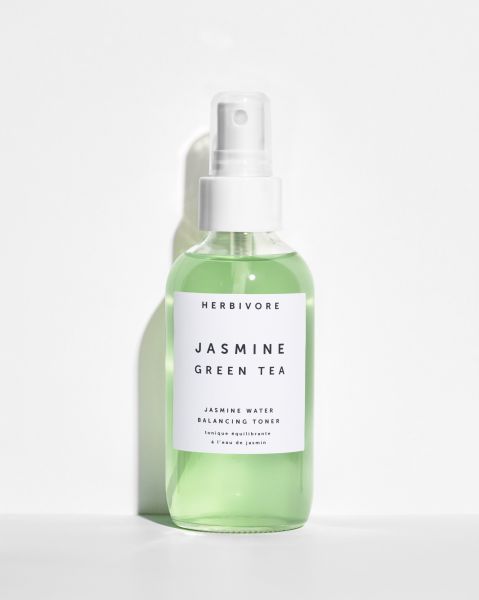 I'm a sucker for anything green tea infused; I love the antioxidant-rich tea as a guilt-free caffeine source and a calming skincare ingredient. Herbivore (one of the original purveyors of natural brands with minimalist, vanity-friendly design) is adding to its mist range (you may have seen their rose …) with this pale green bottle. Jasmine water is infused with green tea to reduce oiliness, white willow bark and witch hazel fight acne and tone, while aloe vera calms agitated complexions. It also smells amazing. Seeing as we all get a bit more oily come summertime, this is a perfect August mist choice.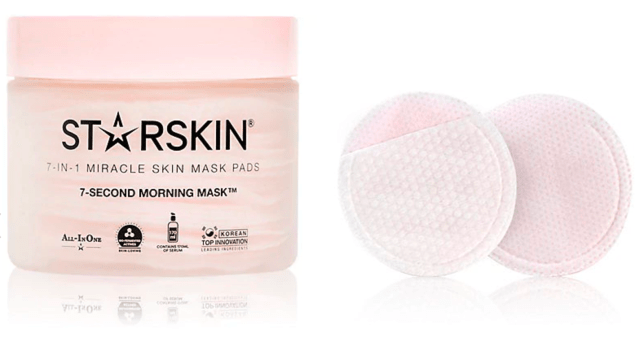 A lot of multitasking products make me feel lazy. As someone who truly loves skincare, adding an extra step to my evening beauty regime never feels onerous, it just think of it as self-care. But in the morning, all bets are off as I race against the clock to get to work, less than five minutes late. These dual-sided pads make prepping your skin easy. First, cleanse, exfoliate and tone with the gentle raised beads on the front (the massage sensation boosts circulation and helps me crack my eyes all the way open). On the back is a smooth moisturizer, serum, and makeup primer, which hydrates and plumps the skin in a single swipe—seven seconds indeed!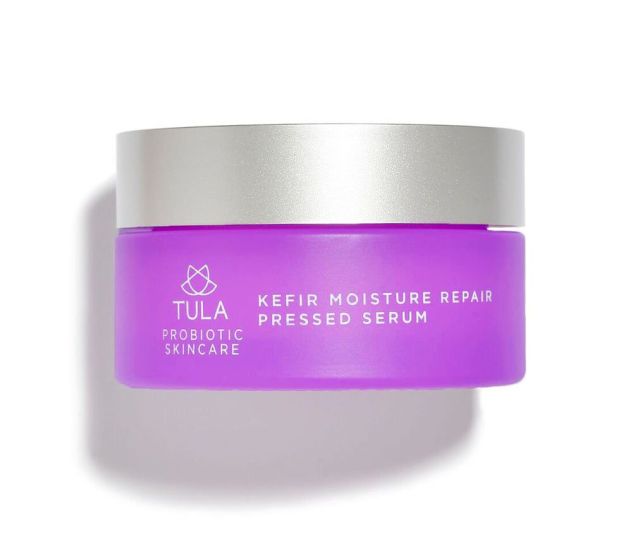 I've been a fan of Tula's Tiffany blue, probiotic-infused products for a while now. And now, with the introduction of two new products housed in purple packaging, this young brand is truly expanding. You may know Kefir from the grocery store, it's a fermented milk drink, which is ultra-rich in four strains of skin-soothing probiotics. Combined with ceramide complex to keep moisture locked in, and arctic winged kelp to increase skin elasticity, this serum melts into an oil as you massage it into your skin. If you have normal-dry, or mature skin, this is for you.
While I'm definitely not suggesting $34 is a bargain, this objet d'art, which has replaced Hourglass's traditional bullet lipsticks, looks like it could cost way more. And while the cigarette-esque packaging is essentially a non-cancerous way to look like Audrey Hepburn à la that infamous Breakfast at Tiffany's photograph, the formula is worthy of its vessel. A creamy, saturated formula with smooth, non-drying color payoff, it comes in 32 shades.
This buzzy new foundation is attracting a fan base for many reasons—it's by Milk, an ultimate contender for cool millennial-centric makeup, it's matte, it's the brand's first foray into full coverage—but my favorite thing about it is how little you need. Thanks to highly concentrated pigment, you literally only need a pin drop of formula, which you can conveniently blot on with the accompanying (but sold separately) glitter-infused  Dab + Blend Silicone Applicator ($14). One more cool thing: the product is delivered through a special airless opening that minimizes air exposure (oxidation), eliminates dripping (waste), and keeps the product fresh.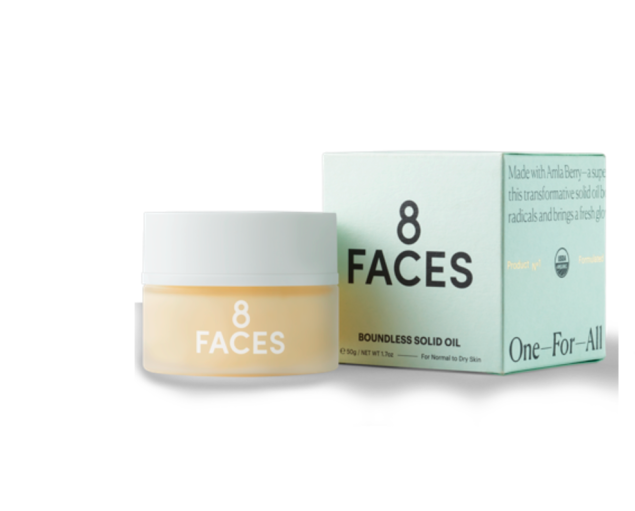 I love a single-product launch beauty brand. There's something exciting, in such an oversaturated market, about that kind of focus (see: Vintner's Daughter). Newcomer 8 Faces has done just that with its Boundless Solid Oil, exclusively at Shen Beauty (with Shen's girlboss Jessica Richard's coveted stamp of approval). The hero ingredient, and the products raison d'etre, is amla berry, which they call "the most antioxidant rich ingredient in the world." Thanks to a high concentration of Vitamin C, it can help reduce age spots and sun damage. The other ingredients (rejuvenating evening primrose oil and anti-inflammatory sea buckthorn) create a cocktail that can be used for hair, body, lips, and hands too, providing nourishment wherever it's needed.

The "first active vegan serum" promises to restore skin's bounce and resilience in just 10 days. If you use vegan products this launch is exciting because most topical collagen is sourced from fish. This new serum contains microencapsulated beads of microalgae oil suspended in active collagen water. These little beads burst on contact with skin ensuring fresh delivery of the active ingredient. Why use topical collagen? For that youthful, plump look everyone wants.
I say this a lot and I'll say it again: do not sleep on Blue Mercury's in-house skincare line, M-61. They make some of the best peel pads on the market (no, really, try the peel pads), and now, they've added this lightweight HA Gel to their lineup. It's not the cheapest hyaluronic acid on the market, but it scores points for its airtight packaging which keeps it fresher, longer. Aloe calms and soothes the skin, peptides help keep skin firm, and malachite, a crystal, provides antioxidants to protect against pollution.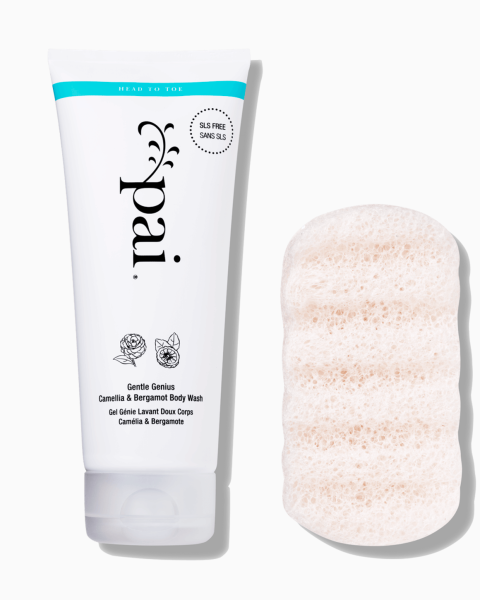 Pai recognizes that its sensitive skin clients need more than just facial skincare, which is why they've got a lovely body cream, and now, happily, a body wash. This is a luxe solution for those with eczema, dermatitis, psoriasis, or just itchy or sensitized skin. Camellia oil (a traditional and beloved ingredient in Japanese skincare) is chock full of Omega 9 and Vitamin E, which smooths and conditions, while magnolia berry calms sensitive, reactive skin.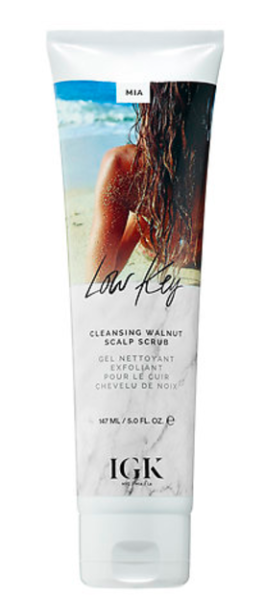 You exfoliate your face. You exfoliate your body. But are you exfoliating your scalp yet? Don't worry, once a week will be enough, plus, it feels good, like a little salon massage in your own shower. Treat yourself to IGK's new Scalp Scrub, which uses peppermint oil to rebalance the scalp's pH, Apple Cider Vinegar, an it-hair ingredient that purifies and deeply cleanses, and walnut shell powder to scrub away impurities.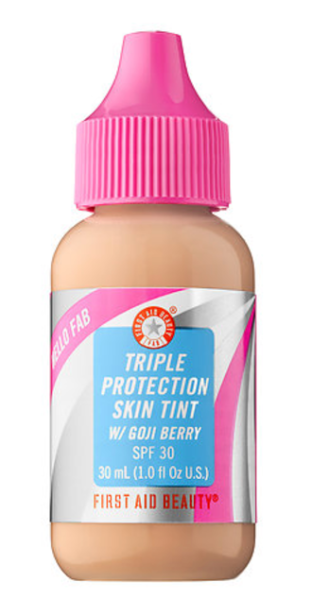 Beauty fans might chafe at FAB's packaging, which is highly-reminiscent of that by of a certain direct-to-consumer, pink-branded company, but the fact is this product offers more coverage, and, even better, SPF. Goji berry, astaxanthin, and Vitamin C protect against pollution and environmental stressors. The finish is natural (perfected, but not cakey), and the formula is smooth (liquid, but not watery). For someone who often wipes off any foundation by lunchtime, this formula is a winner.
Sylwia Wiesenberg founded DOPE Naturally to harness the powers of the superfoods that featured heavily in her diet growing up in Poland. As a fitness instructor, Wiesenberg was the frequent recipient of questions about diet, and so she decided to let us in on her secrets. Lucky for us, because this protein powder lets us all get the oft-discarded plant protein found in watermelon seeds, which also promote collagen production and boost metabolism. Beets increase the flow of oxygen, preventing signs of aging, and mangosteen delivers anti-inflammatory care.
There is no greater shame than being a beauty writer with a sunburn. I recently underestimated my sun exposure on a non-beach vacation and found myself fitting that exact description. Enter Susanne Kaufmann's luxurious take on aloe. This gel has aloe vera and so much more. It features patented Cube3, a hyaluronic acid complex, and Cardiospermum, a botanic regenerator derived from fermented flowers. But perhaps most importantly, the formula cools on contact which is really all some red, sun-exposed skin can ask for. Also, it smells a bit like cantaloupe.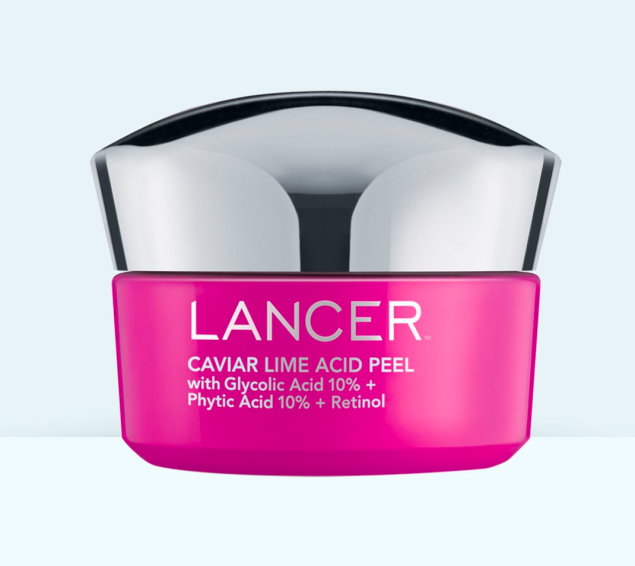 Get the Kardashian glow (Dr. Lancer is Kim's derm) via this new peel. It feature 10 percent glycolic acid (an ingredient that is admittedly, not for every skin, but when it works, it really works…side note to patch test, always), and a 10 percent concentration of phytic acid to brighten. Pineapple and papaya enzymes moisturize and even the skin tone.
Carlen Parfums, Aztec Noir, $42 for 10 ml.
Palo Santo is everywhere. But if you're not the type to burn de rigeur mystical woods in your home, you can spritz the essence of them instead, thanks to Carlen's Aztec Noir. The wood from the palo santo tree is thought to be cleansing and was used in pre-Columbian purification rituals. Personally, I like the idea of a cleansing fragrance, as so many scents can feel weighty—the very opposite of purification.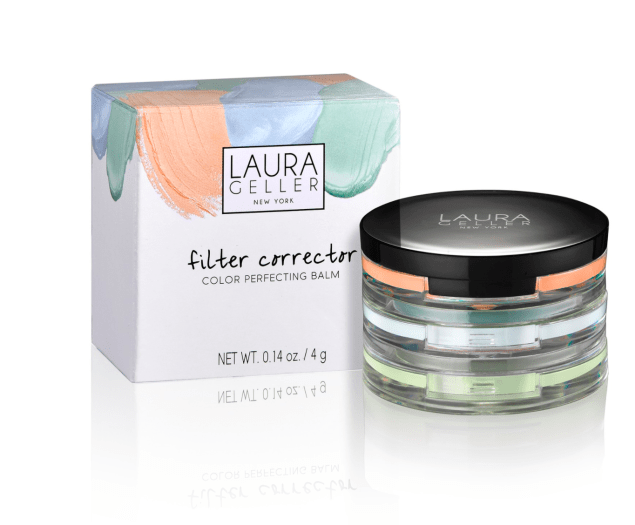 About a year ago, I never wanted to see another color correcting product again. They were everywhere—remember? I still don't need to see Instagrams of purple, green, and peach faces. But most of us could benefit from a little color correction here and there, and Laura Geller's new, portable compact is all you need from the category. Eradicate redness with green. Banish dullness with blue. Erase hyperpigmentation and blemishes with peach. Done!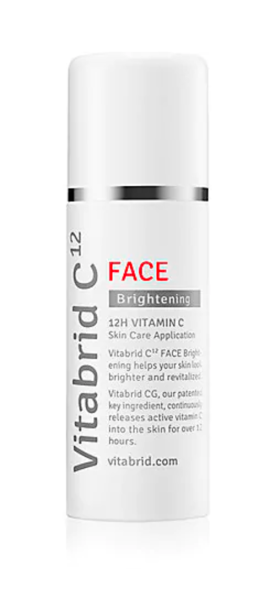 The days of vitamin C smelling like hot garbage are coming to an end. This odorless, colorless, and weightless powder can be combined with your serum, moisturizer, or even water to give your skincare an antioxidant punch. This one uses a proprietary technology, Vitabrid C12 which releases fresh, potent vitamin C over the course of 12 hours. If you don't already use a Vitamin C, I'd highly recommend adding this one in. Expect to look youthful, glowy, and bright.
I love a product that helps blur the line between traditional beauty and wellness. This eye covering sheet mask (it's shaped somewhat like a skinny version of a sleep eye mask) goes over your eyes, covering them, and cooling this sensitive area. You pop the sheet into a little, on-the-go ready capsule of liquid and play the accompanying 10-minute meditation Talika has created, and relax.
If you've followed the path of Korean beauty into the U.S., then perhaps you know of Memebox, formerly a veritable online warehouse of K-beauty goods that, just a few months ago, ceased its e-commerce operations, transitioned to a content platform and created self-branded products, which they now sell at Ulta. This purifying, brightening mask contains exfoliating pearl powder, moisturizing rice bran extract, and elasticity-boosting white diamond powder. The business move seems to be working well because this Instagram-ready, silver peel-off mask has sold out more than three times.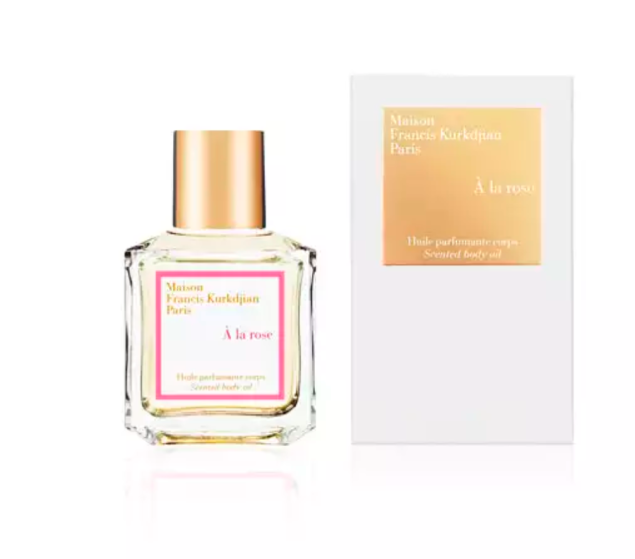 This Parisian perfumer's favorite scents take a turn as body oils. This scent mixes rosa damascena and rosa centifolia with bergamot, violet and magnolia blossoms, and a touch of musk and cedar wood. Argan oil, apricot kernel oil, and sweet almond oil make it a solidly hydrating pick for body care.
This is what summer base makeup should be. Light enough to leave skin feeling almost naked…but with a perfecting tint and more importantly, SPF 30. A blend of antioxidant ingredients (watermelon, lychee seed, apple) provide some skin nutrition.
Skinbetter, Alto Defense Serum, Available through dermatologists
Summer sun can leave behind pesky reminders. These often take the shape of sun spots you didn't have a few months ago. What does that mean? Time to up the antioxidants. This cosmeceutical serum has everything you could want in a rehabilitation serum—Vitamin C, a combination of 19 powerful antioxidants, firming peptides, and a hydrating ceramide complex.