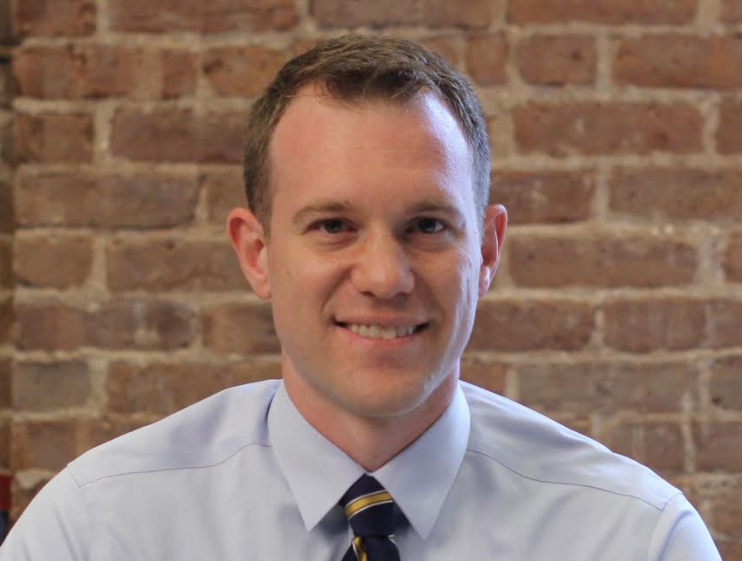 Atlantic County Democrats are expected to appoint Colin Bell to the state Senate seat left vacant by Sen. Jim Whelan, who died last week.
Bell, a former Atlantic County freeholder, already was running for the Senate seat in the November election, since Whelan had announced his retirement.
Several Democrats said Monday that the county committee likely will pick Bell to finish Whelan's term. Committee members from the district will meet Sept. 5 in Egg Harbor City to appoint a replacement.
"Colin is running for the seat, so I'm sure one of our members will nominate him and I expect his nomination to be seconded," Atlantic County Democratic Committee Chairman Michael Suleiman said. He added that he hasn't heard anyone else's name floated to fill the seat, but said "out of respect for the committee members, we will let the process take its course."
Whelan, a former Atlantic City mayor who spent nearly four decades in public life, died Tuesday after suffering a heart attack. He was 68. He had endorsed Bell to replace him. Bell ran unopposed for his party's nomination for the seat this spring.
Bell said Monday that he is willing to fill the Senate seat and said several people have approached him about it.
"It's not the way I want to get this seat," Bell said. "People have asked me if I would be interested in serving the balance of [Whelan's] term, and I'm willing to do that. He has a lot of unfinished work in the Legislature and I hope to carry on his legacy throughout this term and if successful in November, in the next term as well."
Bell is running against Assemblyman Chris Brown (R-Atlantic) in what's expected to be a hotly contested race this November.
Filling the Senate seat could elevate Bell's candidacy, Democrats said, giving him the benefits that come with incumbency, if only for a few months.
Bell, a lawyer and former assistant county prosecutor, declined to run for re-election to his freeholder seat in 2015 to run for Assembly, but finished third behind Brown and Assemblyman Vince Mazzeo (D-Atlantic).