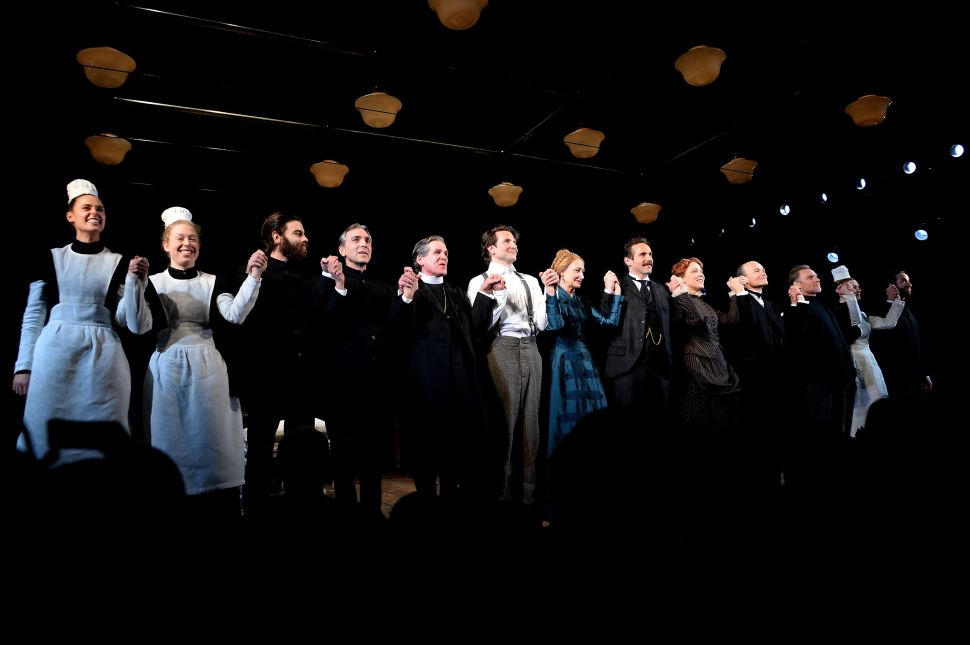 American playwright and poet Bernard Pomerance, best known penning the Tony-winning 1977 play The Elephant Man, died on Saturday at his home in Galisteo, New Mexico. He was 74.
TheWrap reports that he died of complications from cancer. Pomerance's agent Alan Brodie confirmed the news.
The Elephant Man revolved around 19th-century man Joseph Merrick, who was born with severe physical deformities believed to be Proteus syndrome. It first premieres for the London-based theater company Foco Novo, per the outlet, in 1977. In 1979, the play opened on Broadway and continued for 916 performances, winning three Tony Awards. In 1980, director David Lynch adapted The Elephant Man as a feature film.
The role of Merrick has been tackled by some of the biggest names in entertainment over the years including: David Schofield, Philip Anglim, David Bowie, Billy Crudup and Bradley Cooper. Cooper starred in the most recent major revival in 2014 at the Booth Theater in New York and at the Theatre Royal Haymarket in London in 2016, per TheWrap. Unlike other actors who have taken on the role, Cooper did not use any prosthesis to alter his physical appearance.
Pomerance's first play was High in Vietnam, Hot Damn, which was directed by Roland Rees. In 1972, he and Pomerance would partner to open Foco Novo.
Many took to Twitter to pay their respects to Pomerance.